Quabri de l'Isle is in Belgium for the breeding season!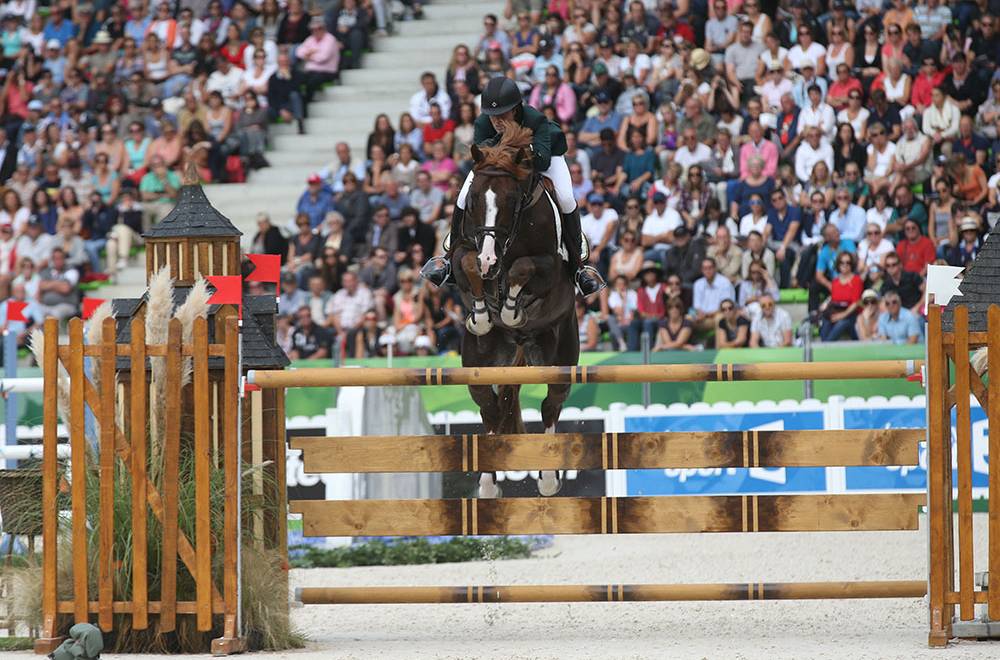 16 April 2020
In a scenario that was unlikely just a few weeks ago, Quabri de l'Isle (Kannan x Socrate de Chrivre) will be available for breeding via fresh semen in 2020! Pedro Veniss has decided to let his chestnut go to Sitte stud in Belgium, entrusting him into the care of the Boudrenghien family.
He was a winner of the Versailles, Spruce Meadows and Geneva Grands Prix, and placed third in the Aachen Grand Prix. He also won the Nations Cups of La Baule and Geesteren. The Selle Français stallion was aiming for a second Olympic Games, but this year's events have reshuffled the deck.
"Pedro Veniss called me last week and, as the resumption of competitions is looking less and less likely before the end of the Summer, he offered to take Quabri home for the breeding season. We have been standing him at stud for a few years now and I particularly like the horse, but I also asked Pedro to offer him for breeding at a really attractive price, so we decided to set him at 1,200 Euros, with payment due upon a 30 day positive pregnancy test. We are living in a really peculiar time, but the breeding season is going well. Personally, we take the opportunity to work gently on the horses that are a bit behind. We have several mares who have had foals before starting to work under saddle, so for them, it's beneficial. For the others, some have already returned to the field. We work the stallions quietly by alternating weeks of work and quieter weeks. In fact, not much has changed for us because that's already our philosophy. If there are rounds of cycles, even better, but if there are none, it's not a problem for us," Daniel Boudrenghien explained.