Quabar des Monceaux will no longer compete!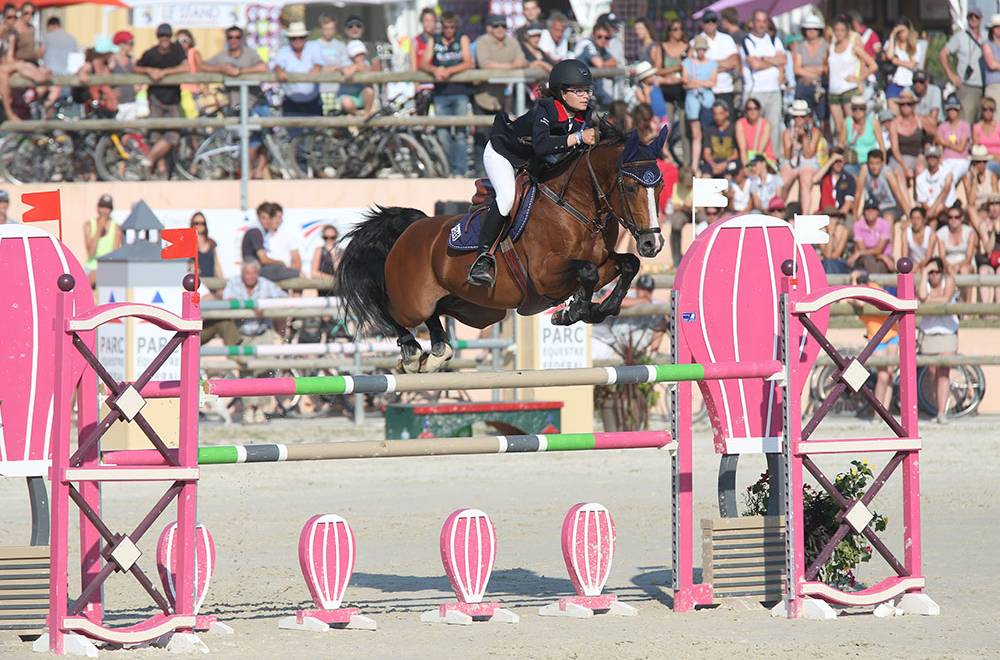 14 August 2020
Quabar des Monceaux is a star who didn't take long to make a name for himself. At the age of three, he won the French Championship for males and confirmed his talent in his younger years, but he would enter legend status in the pony world a little later when he was ridden by Ninon Castex, which culminated in their double gold medal at the European Championships in Millstreet in 2014. He participated in a total of 7 consecutive European Championships. He won two French Championship titles, and also finished in second place four times. He also won the Nations Cup at the BIP in Fontainebleau three times and in Opglabeek twice, as well as the Grand Prix at the CSIOP in Hagen.
The partnership that he formed with Ninon Castex will be remembered, and he continued to perform well with Charlotte Lebas, then Romane Orhant, while continuing to be trained by Claude Castex.
He is still owned by his breeder André Magdelaine, who had the idea to breed the pony stallion Nabor with one of his mares, a daughter of Rosire. He's the first offspring that more than fulfilled all hopes and expectations and continues to be owned by his breeder. An unfailing member of the French team, Quabar has also maintained a breeding career to which he will now devote himself.