A promising new recruit for Simon Delestre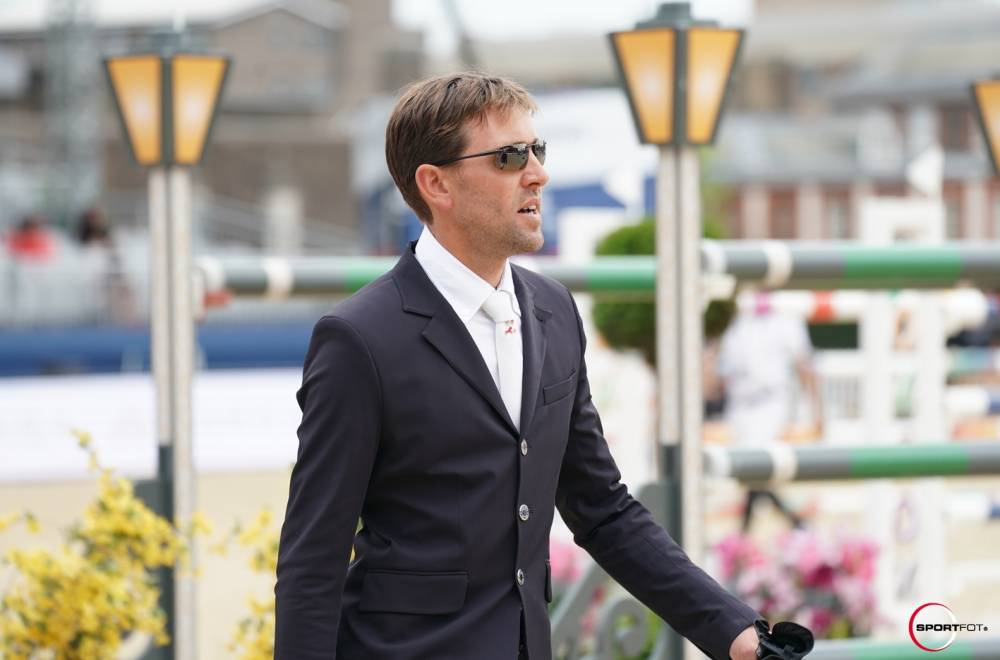 15 December 2020
The promising Ermitage's Boy (Armitages Boy) was previously ridden by Frenchman François-Xavier Boudant; he is now integrating into Simon Delestre's string of horses for Paris 2024. The 6-year-old bay is one of the first sons of Armitages Boy, a stallion that went to the highest level with Aymeric de Ponnat, then competed under Italian colors with Lorenzo de Luca. The Selle Français stallion distinguished himself with his previous rider last season on the Young Horse circuit.
His owner Jean-Manuel Rozan, a businessman and amateur rider who has reached the top level, is full of praise for his horse:
"Ermitage's Boy looks just like his sire. So we can hope, and we believe that he will reach the same level. For me, another very interesting feature is his dam. I rode a horse that was an absolute star, Uberjager Van't Woutland (Campus x Gramira), with whom I rode clear rounds at the 1.55m Grand Prix level, even though I'm only an amateur. He won 1.60m events and finished third at a World Cup in Budapest when I entrusted him to a professional rider. This horse has a very good dam, and she's also the dam of Escada Van't Holeinde. By the maternal line, Ermitage's Boy's dam is the sister of Uberjager Van't Woutland's dam, a horse that everybody has tried to buy me for almost 10 years! I wanted to entrust Ermitage's Boy to Simon Delestre for the Paris Olympic Games in 2024. However, you and I know the horse world well enough to know that there are a lot of riders who have 6-year-olds and think that they can take them to the Games, so that in the end, there are only four horses in the arena for France. The wow factor in this job is the dream! Obviously, when I talk about the Games, the goal is to above all make him a Grand Prix horse for Simon. Moreover, Ermitage's Boy is already approved, the idea is to also give him a stallion career. I've always encouraged Simon and I told him a long time ago: "One day I will entrust an excellent horse to you! I've also always known François-Xavier Boudant. We've run a lot of events together, I had chosen him to train my horse because he is exceptional. To me, he's one of the best. He has a sublime and classic way of riding; he trains the horses perfectly, so I owe him everything. There is absolutely nothing wrong with him and I can only congratulate him on the work he did.
They are two great riders. Ermitage's Boy's visibility is guaranteed with Simon for what I want to do with him, his bloodlines and when it comes to covering mares. Nevertheless, I hesitated for three months; it was very hard. François-Xavier was great, I called him, very embarrassed, to explain the situation and he replied that there was no problem. Simon also called him to thank him and congratulate him for the work he did with the horse. Of course, we don't always have these kinds of worries with quality horsemanship, but I think it's the best solution for the horse."

Caroline Montaigne. Featured photo: Sportfot.com