Program of the Elite Ekestrian Jumping Sales on June 28th & 29th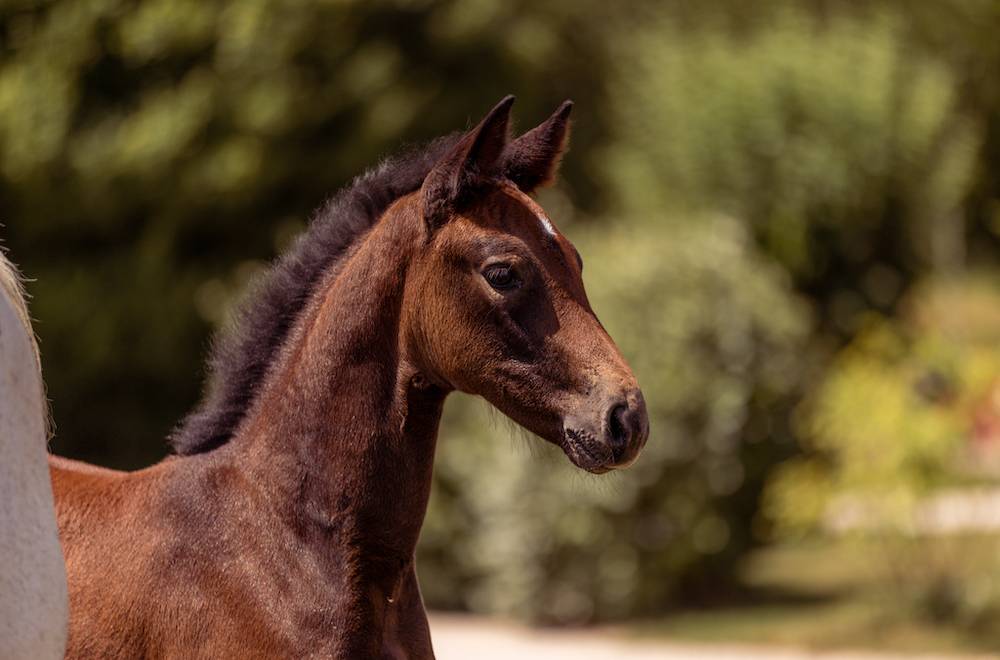 22 June 2022
Ekestrian presents an exceptional catalog, gathering more than 50 lots, 10 of which are available with no reserve price: 20 females including 17 fillies born in 2022 and yearlings with exceptional genetics, foals to be born in 2023 from the best European bloodlines, several stallion prospects, young horses between 3 & 7 years old, including an approved 6-year-old stallion, as well as a broodmare and frozen embryos. The future of your breeding and your sport stable is written at Ekestrian!
The most sought-after bloodlines are featured in this catalog, such as Usha van't Roosakker, Fragance de Chalus, Qerly Chin, Funky Music, Cordula de Laubry, Valentina van't Heike, Signora, and many others, associated with the sure values and stallions of the moment, such as Chacco Blue, Balou du Reventon, Emerald, Cornet Obolensky, For Pleasure, Tangelo vd Zuuthoeve, and many more champions.
For exceptional females enthusiats, a granddaughter of Cordula de Laubry, a daughter of Jewel van't Heike, a granddaughter of Usha van't Roosakker (by Tangelo vd Zuuthoeve) will be available as well as a granddaughter of Fragance de Chalus (by Chacco Blue), a direct daughter of For Pleasure with the damline of Vigo d'Arsouilles, a granddaughter of Gatoucha van't Roosakker (by Chacco Blue), and many other surprises!
Champions of today and tomorrow are also honored through a brother of the charismatic Deuxcatsix d'Églefin, the bloodline of H&M Indiana, a great performer under the saddle of Malin Bayard Johnsson, and that of Steve Guerdat's Olympic champion, Nino des Buissonnets, Ben Maher's Explosion W, or foals to be born in 2023, by dams who have competed at the highest level, such as Yuri Mansur's Babylotte, Piergiorgio Bucci's Driandria, or Rodrigo Pessoa's Tinkabell 12!
Access the catalog now: https://bit.ly/3tSNsiQ
Are you looking for the most suitable lot for your project? Would you like to know more about one of the lots in the catalogue?
Information and price estimates are available from the Ekestrian team at +33.6.86.49.60.06 or [email protected]
The auction will take place 100% online, starting on Tuesday, 28 June at 11am (French time) and will close lot by lot, minute by minute on Wednesday, 29 June at 9pm (French time). Don't forget to create your account and/or update your details on the website to be able to access the catalog and bid during the auction: https://bit.ly/3QxVM1b