Philipp Weishaupt Wins Longines Grand Prix at CSIO5* Šamorín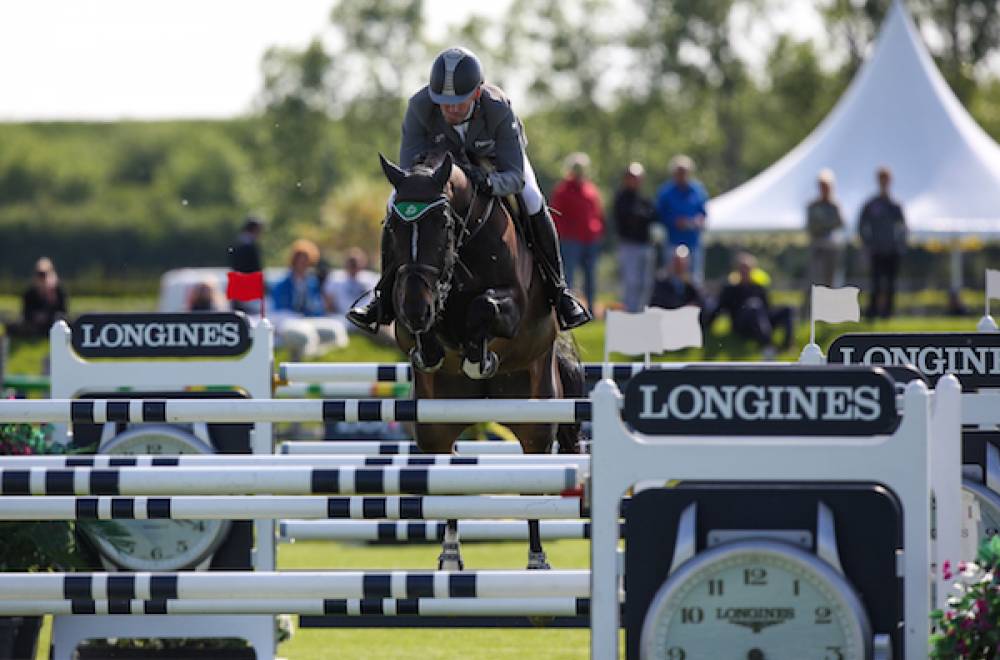 27 April 2018
Philipp Weishaupt picked up a big Friday paycheck at X-Bionic Sphere in Šamorín, Slovakia when he won the €150,000.00 Longines Grand Prix CSIO5*. New this year, the FEI has switched up the schedule of events during its Nations Cup Series—the grand prix is now on Friday afternoons to make way for the Nations Cup held on Sunday afternoons.

At this, the opening leg of the Europe Division 1, held for the first time at X-Bionic Sphere, the crowd was light but enthusiastic for the Longines Grand Prix. The two-round class with no jumpoff required a double clear to be at the top of the placings, and the German rider was fastest in Round 2 with Asathir, an 11-year-old SEFR (Diamant De Semilly x Papillon Rouge).

Luis Francisco de Azevedo, who was chasing qualification for WEG consideration for Team Brazil, placed a close 2nd with his top mount Comic. Azevedo also placed 2nd in the CSI5* Rolex Grand Prix at WEF in Florida with the 11-year-old KWPN stallion (Verdi TN x Heartbreaker). Egypt's Abdel Said placed 3rd with Callisto, the same horse formerly ridden by Cian O'Connor. Said acquired the ride on the 11-year-old KWPN gelding (Quasimodo Z x Jokinal de Bornival) last fall. Said also picked up 1st place in the day's previous class, the 1.45m Prize Heineken, riding Beauminka (Jodoxus x Akteur).

The draw has been set for the eight nations taking part in Sunday's Nations Cup (with Switzerland first to go), and meanwhile, the riders will have Saturday to rest their top horses and themselves at the state of the art X-Bionic Sphere facility.