Peder Fredricson is finally World No. 1!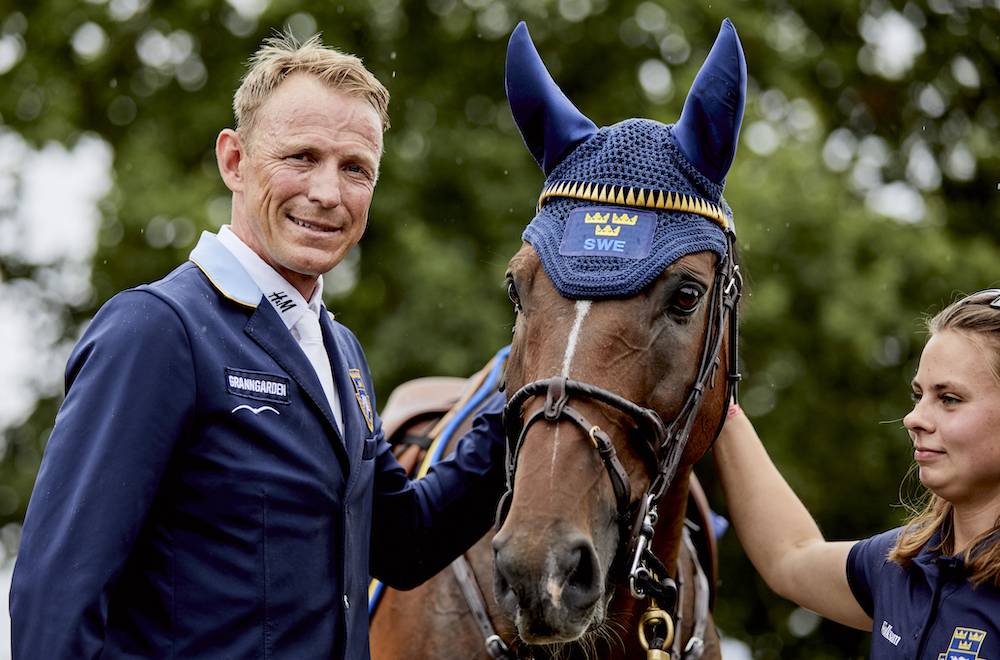 07 October 2021
Despite five Olympic appearances, a European Championship title and countless 5* Grand Prix victories, Peder Fredricson has never before worn the famous number one armband. However, the Swede had a particularly successful month in September: he won the individual bronze medal at the European Championships in Riesenbeck, placed second in the 5* Grand Prix in Grimaud and several times in the intermediate classes at the Rome LGCT. This finally allowed him to earn the points needed to dethrone Daniel Deusser, who had been leading the rankings since June. "Finally! I can hardly believe it's true! (...) Becoming number one in the world rankings is a goal I set a few years ago. It has felt like climbing the highest mountain in the world and I have been close to the top a few times, but always fell down again. Therefore, it feels absolutely fantastic to now reach all the way up to the top and set the flag!"
The next few rankings remain unchanged, with Martin Fuchs, Scott Brash and Marlon Modolo Zanotelli still in 3rd, 4th and 5th places, respectively. Steve Guerdat, with his European Team Champion title and his two victories in the Spruce Meadows and Grimaud Grands Prix, managed to move from 10th to 6th place, thus pushing Ben Maher and Henrik von Eckermann down to 7th and 8th place. Kent Farrington has also gained some points and is now in the Top 10: he is sitting in 9th place, just ahead of Jérôme Guéry. The Belgian must not weaken in October if he wants to secure a place in the Top 10 final that will take place on December 10 during the CHI in Geneva.
Featured photo: FEI/Liz Gregg