Patrice Delaveau Edges Out Kent Farrington in Grand Prix of La Baule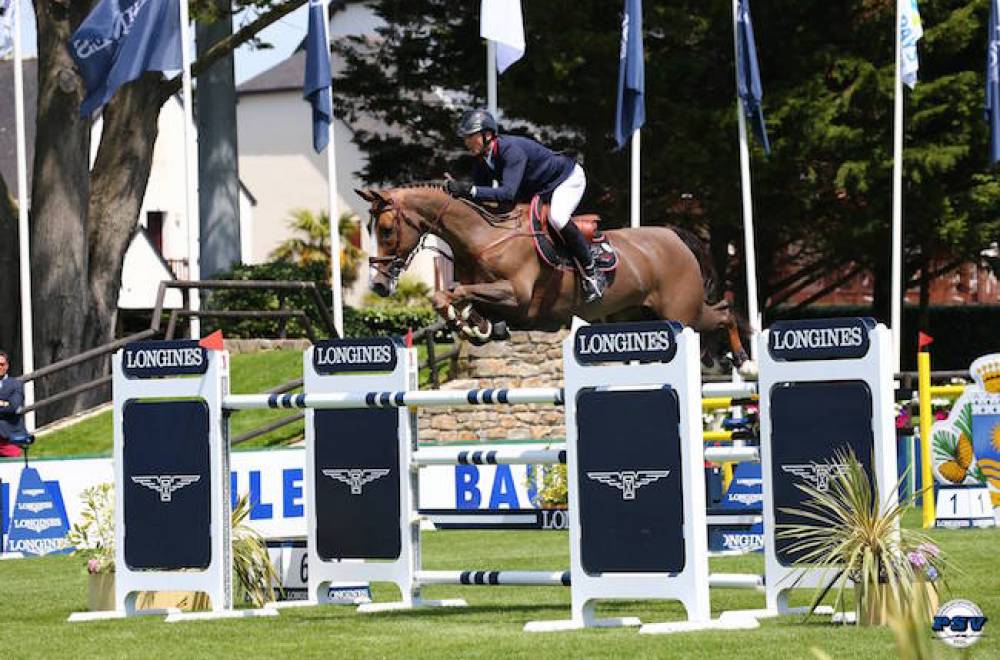 18 May 2018
Kent Farrington has almost made his comeback to the sport after three months off from injury completely flawless—but on Friday, May 18th at La Baule CSIO5*, home rider Patrice Delaveau got in the way of the American when he won the €150,000 Longines Grand Prix Ville de La Baule with Aquila HDC (Ovidus).

A beautiful day in France set the stage for the full spectator stands to witness one of the spring's most prestigious grand prix classes. A start list of 47 tried their best to come back for the jumpoff, but just seven made it through without fault. From that, Gudrun Pateet of Belgium was first to go and laid down a super time with Sea Coast Just the Music (Tornedo FCS) that held for 3rd place. It was a super day for the Belgian rider, as she also won the Prix Bouygues Immobilier CSI5* earlier in the day with Sea Coast Atlantic (Schilling).

With two French riders in the jumpoff, the home crowd had a good chance to witness what played out with a French rider standing atop the podium. Delaveau's time of 38.53 seconds couldn't be beat, but Farrington gave it all to try aboard Gazelle (Kashmir Van Schuttershof). His time of 39.28 seconds earned him the 2nd place sash.

The Longines Grand Prix, traditionally held on Sunday afternoon of La Baule, is new on Friday this year in order to feature the FEI Nations Cup CSIO5*, now held on Sunday with eight nations set to start.


Photo ©Psvphoto.com/Jumping International La Baule