Paradis Latin will be standing at the Haras de Surrain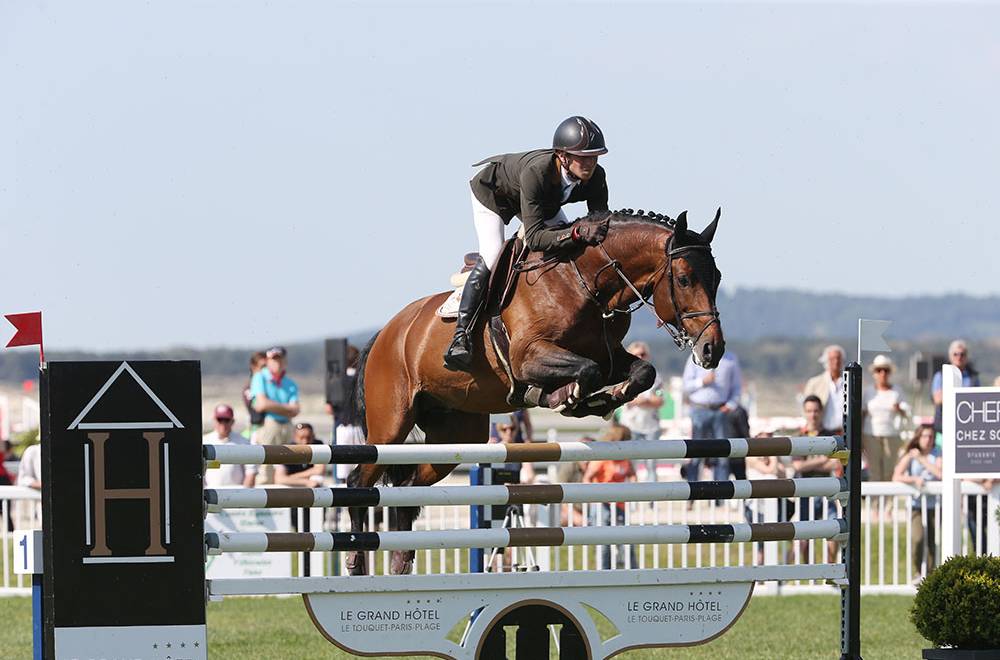 06 May 2021
The horse world is made of beautiful stories. At 18 years old, the Selle Français stallion, Paradis Latin (Heartbreaker x Quabri de laleu x Efendi x), is back in the fields of his birth.
Fabienne Bianchi Luraschi acquired 3-year-old Discothèque at the Fences sale and had the mare compete in sport before being covered first by Concorde, who gave her the good winner Night Club. She then bred the mare to Heartbreaker and she produced a very elegant colt: Paradis Latin! At 3 years old, the latter also went to Bois-Le-Roi and the Fences sale where he was acquired by the Haras des Brimbelles. Initially trained by Pascale Wittmer, he exploded onto the scene at 7 years old by taking third place of the 7-year-old French Championship under the saddle of François-Xavier Boudant, with whom he went on to successfully compete in 1.50m events. He also secured a magnificent third place at the CSI3* Grand Prix of Le Touquet in 2012. He then continued on under the saddle of Titouan Schumacher with whom he will finish third in the CSIO3* Nations Cup in Lisbon in 2015, before taking him to the European Young Riders Championships in Wiener Neustadt the same year. They also placed fifth in the French Young Riders Championships the year before. In 2017, he joined Ninon Decaqueray with whom he achieved several victories at the CSI level.
Today, it's time for the little star to retire from sport to focus on breeding... and what could be better for a horse than to return to the fields where he grew up in Normandy, at the Haras de Surrain?