The pandemic: Is it a disaster for the careers of young riders?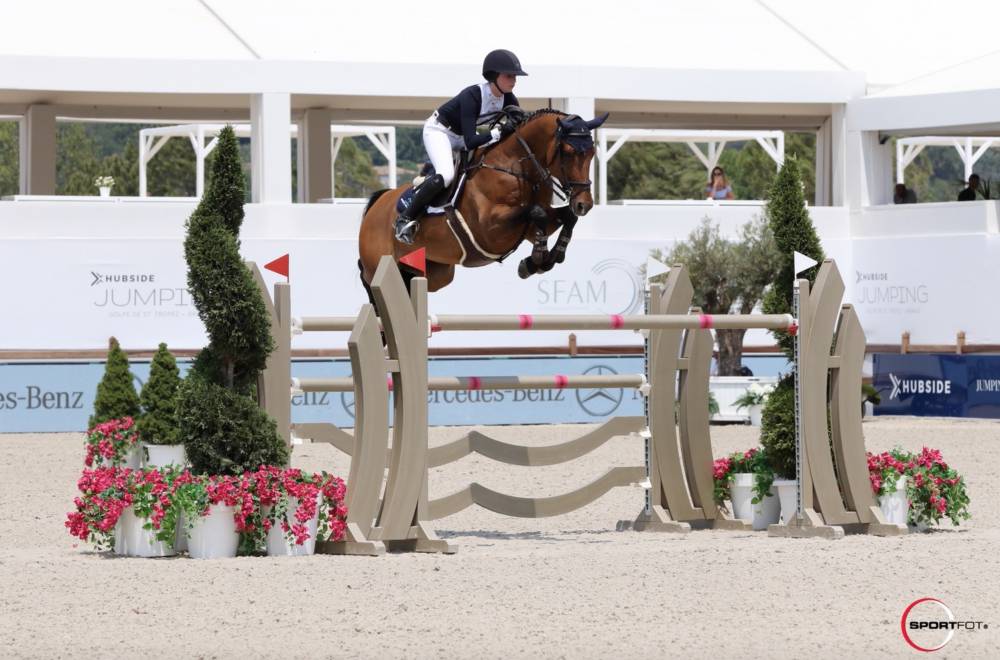 16 February 2021
Last year, the European Championships for Children, Ponies, Juniors and Young Riders were cancelled. For some, it was their last chance to shine in their respective categories. Will a blank year - or almost - have an impact on the rest of their career? Susan Fitzpatrick and Jean-Maurice Bonneau were asked this very question. The first is an Irish rider who has won five medals at the European Junior Championships. The young woman, who also shone at the 2019 Dublin Grand Prix (placing fourth), is part of the Young Riders Academy, which supports young people during their delicate transition to the elite level. Jean-Maurice Bonneau is also part of the Young Riders Academy. The Frenchman, a recognized coach and trainer, also enlightened us on this topic.
Susan Fitzpatrick
A multi-medalist from this new generation of riders, Susan Fitzpatrick had her last season in the Young Riders category in 2020 and is now moving on to the Seniors. She was also able to benefit from the help of the Young Riders Academy and reflects on this valuable support: "We were lucky enough to be able to have our YRA ceremony in Lausanne before the containment. I'm very grateful for this, but I also feel sorry for the riders who were part of the YRA this year: obviously, the difficulties of traveling didn't allow them to form as strong a bond as the YRA athletes of the previous years. However, some of us have not yet been able to take advantage of the training scholarship because of Covid, but hopefully that should be possible this year. The YRA has done its best to continue to help us in this unprecedented time, and the team deserves praise for their hard work."
After such a different year in 2020, will access to the Nations Cups be even more difficult for a young rider? "It will of course be difficult to play leading roles in the Nations Cups and Grands Prix this year," explains Susan Fitzpatrick. She adds "Everyone, young and experienced riders alike, was unprepared for this particular 2020 season. Many horses need to get familiar with the big events and regain confidence to progress this season. And it's the same for the riders: we need competitions every weekend to be ready to perform at the highest level. This year, I think a lot of athletes are still looking forward to a possible elite level selection, so we all continue to train hard, go to competitions whenever we can, and hopefully we'll get our chance."
However, it is not only the special situation related to Covid that makes it difficult for young people to access the top level: "In my opinion, it will become ever more difficult for young riders to appear in the biggest competitions unless they have unlimited financial means. Things have gotten tough recently with the change in the registration system, which now depends on your place in the world rankings. Since many experienced riders are at the top of the rankings, it's difficult for young riders to win their place in the highest competitions. Luckily, the YRA has arranged for us young riders to have the opportunity to ride at the CSI5* level by reserving individual spots for us. On the sponsorship side, I don't feel that the current situation complicates things for young athletes. Our contracts are of course different from those that link brands with senior riders, since the latter allows them to reach a wider audience, but the companies involved in show jumping are always making more room for young people. They know that we are the future of our sport."
The lack of competition last year didn't allow the riders to see each other or meet up as often as usual. But the young generation have found other ways of keeping in touch: "I have been lucky enough to make some great friendships thanks to the YRA, and even though it has been a long time since we have been able to meet up at competitions, we all stay in touch. In the current situation, we're all in the same boat: not just young riders, but everyone. Covid has had an impact on our sport and on our way of life that has pushed us to realize what really matters."
Jean-Maurice Bonneau
As the former coach of the French team and a successful trainer, there's no need to introduce Jean-Maurice Bonneau. Who better than him, the Young Riders Academy's new Chef d'équipe, to answer our questions?
Above all, for Jean-Maurice Bonneau, young riders are obviously not the only ones impacted by the situation: "Beyond the age categories, I think that the impact of the current Covid-related situation can be felt by all riders. It's true that this is particularly visible when it comes to the Young Riders category, who will be missing a year and won't be able to make up for it. Among the young riders, the categories follow one another to allow for progression: we start with the Children or Ponies, then the Juniors and the Young Riders so that one day, riders arrive at the elite level. We also added the U25 category a few years ago so that young people can have access to dedicated events at international competitions. Within the Young Riders themselves, there are several types of rider profiles: there are those who will continue on in the profession and those who will be good amateur riders, who will continue to compete at the Senior level in CSI2* and 3* events, and maybe even further for some. Those who intend to make it their profession will have to face reality just like everyone else. The Young Riders category cannot last forever because there is no money to be made. Those who want to become professionals will continue to evolve."
As the Frenchman points out, the future is uncertain: "It's hard to predict what's going to happen. As we speak, many tournaments are taking place, be it Vejer, Valencia, Vilamoura, Oliva, Wellington, Lier, Opglabbeek... The organizer's hard work respecting all the sanitary standards allows for these activities to go ahead and for the season to launch. For the moment, we're not the most impacted sector. Nevertheless, there are still questions regarding CSI5* events: Will they take place? With or without an audience? And not to forget the sponsors, because many companies have been affected by Covid. There will be a domino effect on our profession. Fortunately, equestrian activities are possible thanks to the organizers who are doing their utmost to keep them going. By doing this, the machine hasn't completely stopped."
Will the cancellation of last year's European Championships have an impact on the careers of Young Riders? Is it a springboard that these young riders will miss? Jean-Maurice Bonneau doesn't think so: "When a rider gets to their last year of the Young Riders category, they are already known to the Chefs d'équipe. When you leave the Young Riders to move up to the elite level, there are two separate Chefs d'équipe, but they communicate, so they know who to keep an eye on. The real question is whether they have the horses and the necessary skill level. In my opinion, not having run the European event is not going to have an impact. The Chefs d'équipe are always looking for new people to join the team, so if a young person has a good string of horses, they'll join the team. That doesn't worry me."
Access to the top level remains a long and winding road for young riders and the particular period we are living through doesn't change that situation: "It's a question that has been raised for several years now given the difficulty of accessing 5* competitions. Today, either you join a Global Champions Tour team or you get a wild card spot, these are the small mouse holes that you have to go through to participate in CSI5* events. So, either we pay for you, you pay, or you are in the Top 30, but you can't be in the Top 30 if you come from the Young Riders category. However, there is a niche that we must embrace; the Nations Cups, especially the European circuit that has just been created. This is a great opportunity for Chefs d'équipe to give young people a chance. On this circuit, no organizer has any control over the rider selections. From my point of view, it's a unique opportunity for the federations to throw talented riders right in the deep end."
The Young Riders Academy supports young riders to reach the elite level in many aspects. However, the 2020 season has not dampened the academy's motivation: "Last year, our selection should have taken place in the spring, but due to the containment, we postponed until September. Moreover, we decided, along with Eleonora Ottaviani and Breido Graf zu Rantzau, to extend this class into 2021, so that they can benefit from the complete program. During the containment, we set up educational videos with Sven Holmberg, with participation from Franke Sloothaak, Laura Klaphake and Jos Lansink. The primary goal of the YRA is to make the necessary knowledge available to these stars of tomorrow. We also try to encourage them to compete in this European Nations Cup circuit. I have now taken on a new role as Chef d'équipe of these young riders. I'm in contact with their respective Chefs d'équipe and coaches, and when I'm at a competition, they can easily come and see me if needed. I try to be as present as possible to make them feel comfortable. They are free to call me if they have any questions or doubts. We make the most of our connections for them."
Featured photo: © Sportfot