Pan American Games: Gold for Brazil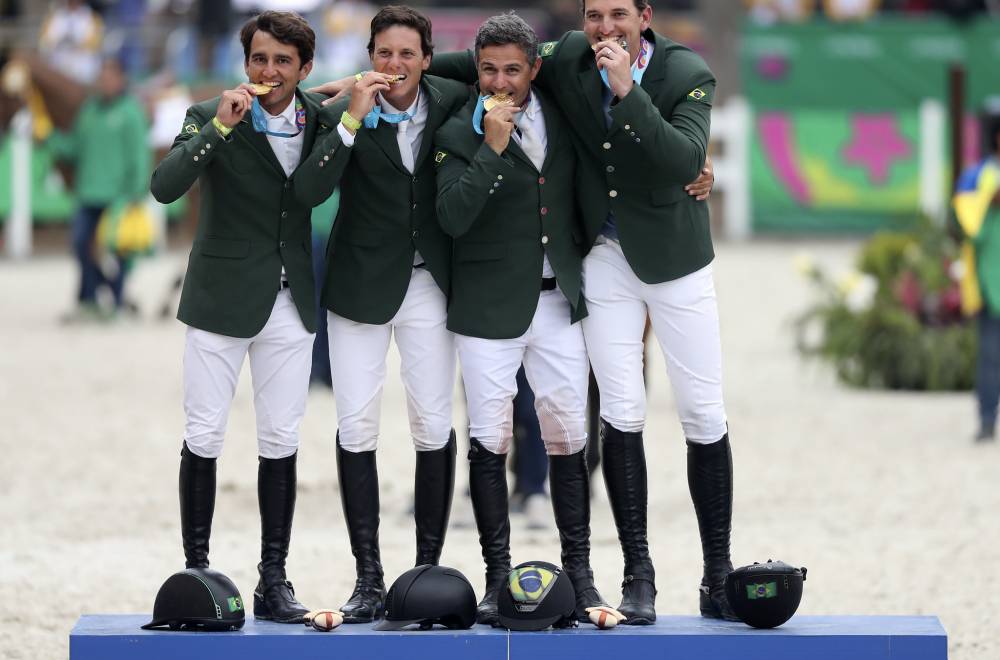 08 August 2019
Philippe Guerdat's Brazilian team won the Pan American Games in Lima and won their ticket to the Tokyo 2020 Olympic Games. It was Pedro Veniss and his long-time accomplice Quabri de l'Isle (Kannan) who got the clear rounds and were penalized by just one time fault in the final round. The Brazilian, winner of the Geneva Grand Prix in 2016 and many others, is at the top of the individual rankings. Brazil won with a total of 12.39 vs the Mexican team's 22.97 for silver, and the American team's 23.09 for bronze. Mexico takes the 2nd of the three places qualifying for the Olympics, while the Canadians, who came in 4th, also qualified for Tokyo.
Pedro Veniss was able to count on his compatriots Marlon Modolo Zanotelli with Sirène de la Motte (Apache d'Adriers), Edouardo Menezes with H5 Chaganus (Chacco-Blue) and Rodrigo Lambre with Chacciama (Chacco-Blue). The riders all pointed out Philippe Guerdat's central role: "He was the key to the gold medal. He brought all of his techniques and above all, his team spirit. The details in the crucial moments and the experience he had were the keys to winning. You can definitely say that he's the golden coach," the riders said.
The Individual final is tomorrow, Friday.