The other winners of the weekend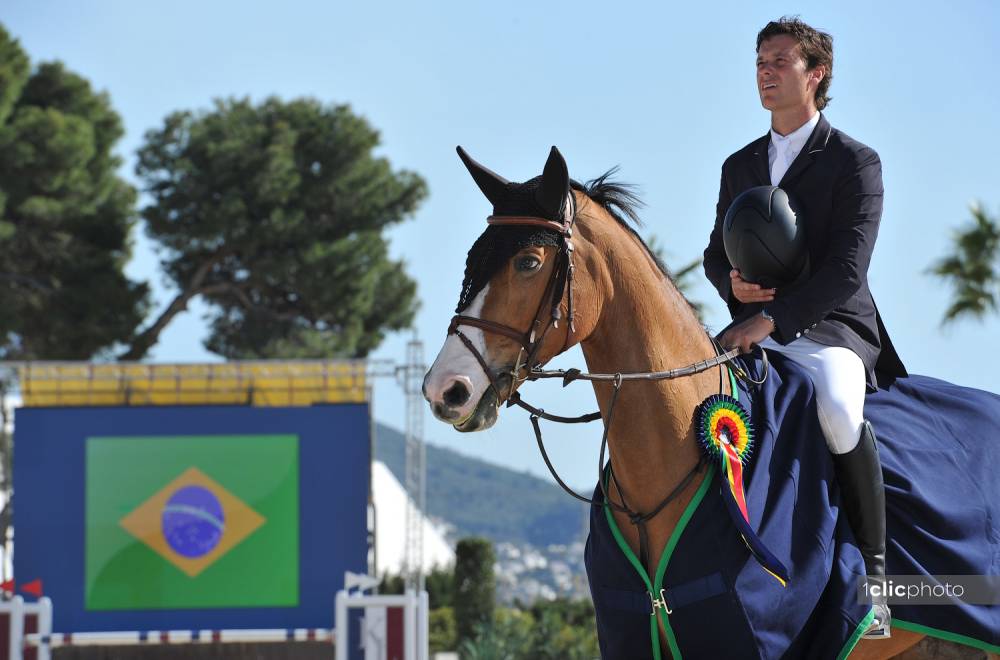 15 April 2019
In Holland, Peelbergen also hosted a Grand Prix*** with wonderful people in attendance. The Germans asserted themselves with a victory for Katrin Eckermann on FC Okarla (Verdi) ahead of her compatriot Harm Lahde on Larry 210. Swiss woman Barbara Schnieper completes the podium with Cicero F (Check In).
In Oliva, Pedro Veniss on Anaya de Ste Hermelle (Andiamo) took out the two-star Grand Prix ahead of Laura Renwick on Dublin V (Vigaro) while Greg Broderick continues his progression with Dabelle (Nababab de Rêve) who is none other than Carembar de Muze's (aka London) own sister.
Briton Matthew Sampson won the Opglabeek Grand Prix** with Valse de Pepinvast (L'arc de Triomphe), ahead of Michal Kazmierczak on Wilander (Warrant,) and Boy Peels on Loksly Vd Broekkant (Jaguar Mail).
Briton Emilly Moffit almost scored a double in the Grand Prix** of Valencia. She won with Winning Good (Winningmood) and took third place with Copain du Perchet (Storyteller), while Danish Andreas Schou squeezed in with Quadrosson Ask (Quadros).