Opening of the Ekestrian Elite & No-Reserve Auctions - 23 & 24 August!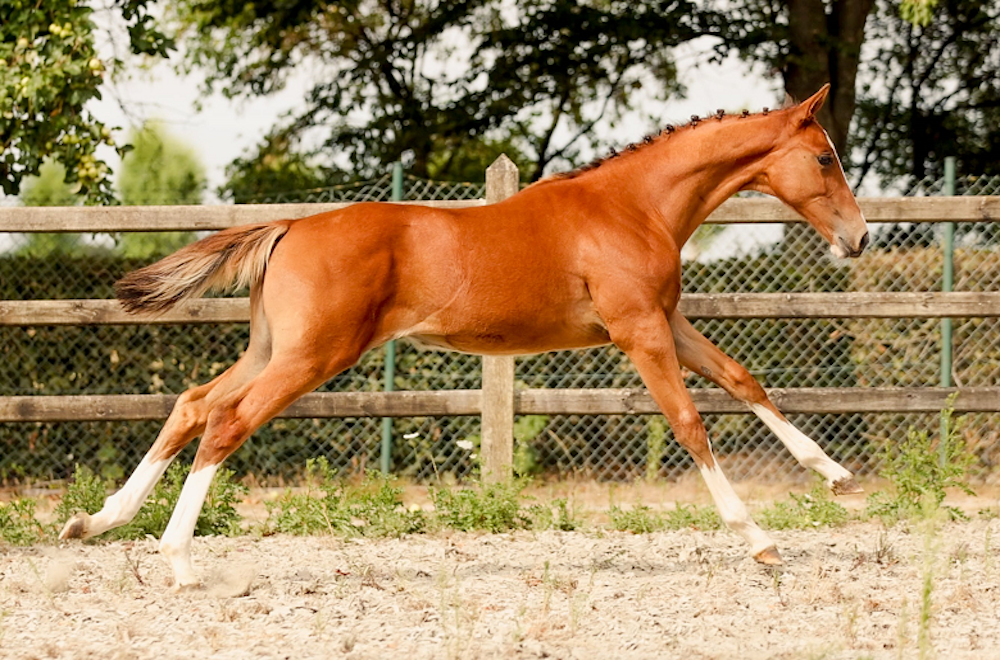 24 August 2022
Author : Eléonore Magnien
> The Elite Showjumping Auction, including foals, foals to be born in 2022, embryos and a broodmare with exceptional damlines combined with the most renowned stallions such as Chacco Blue, Heartbreaker, Cornet Obolensky, Carthago, Cumano, Balou du Rouet, Comme Il Faut, and many others.

> The No-Reserve catalogue, which will allow you to bid on your next champion at the best quality/price ratio, the lots being presented with no-reserve price (the first bid is winning if not outbid).
Access the catalogues here: https://bit.ly/3dJpFg8
Ekestrian offers 46 lots with exceptional genetics, for breeding and sport: 25 foals and yearlings including 18 females, 10 implanted embryos including 3 females, 10 frozen embryos, as well as a broodmare in foal!
To be found in the Elite Jumping catalogue: Filly direct daughter of Sancha LS, winner in CSI5* 1.60m; filly by Aganix du Seigneur x Carthago, sister of 2 1.60m performers; female yearling by Chacco Blue x For Pleasure with the sister of 4 CSI 1. 60m, also full sister to the dam of Killer Queen VDM; Brother to Dominator 2000 Z by Aganix du Seigneur; filly granddaughter of Usha van't Roosakker by Heartbreaker; filly to be born in 2023, by Cornet Obolensky and Panama du Seigneur!
You can also find :
> 3/4 sister of Levis de Muze, star of the 2021 European Championships! Elvis Ter Putte x Nabab de Rêve with the sister of Levis de Muze, Nimrod de Muze (Herning 2022) and of 4 performers 1.50m-1.60m, also dam of Diamante 1.45m and CSIYH winner! Direct line of Narcotique de Muze

> Filly by Chacco Blue x Coronada 6, 8th in Grand Prix CSIO5* 1.60m with C. Schou, also sister to Costa Rica Z, ranked in CSI 1.60m with Amy Millar!

> Full brother/sister of H5 Quintol winner CSIO5* 1.60m, by Finja alias Censcha, dam of 6 performers 1.60m to 1.70m, sister of Landgold, damline of many 1.60m performers
Access the complete Elite Jumping catalogue here: https://bit.ly/3wea7aj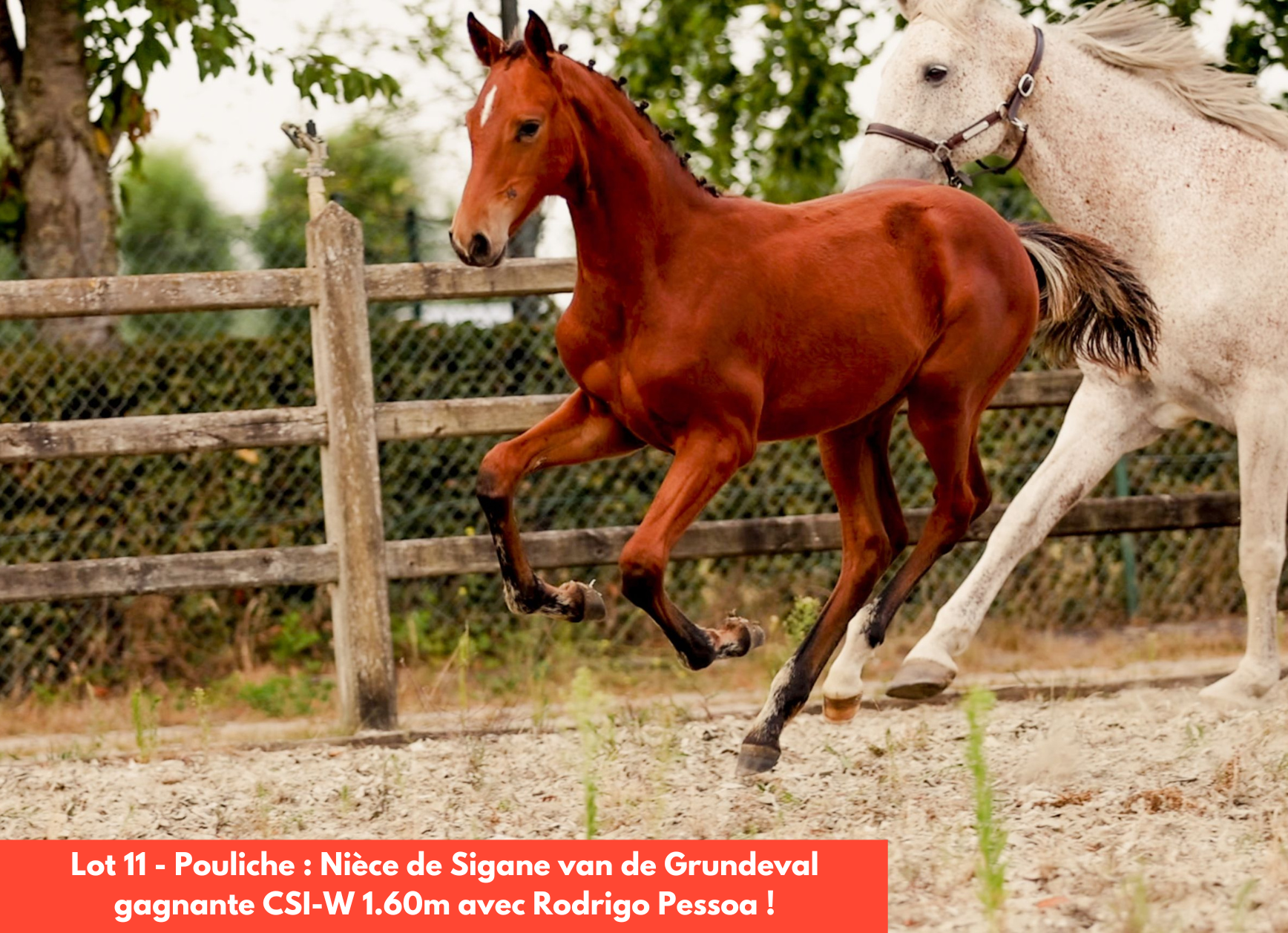 In parallel to the Elite Showjumping Auction, Ekestrian is holding a No Reserve Auction on the same dates, bringing together 14 lots for showjumping, presented with no-reserve price, for breeding and sport enthusiasts: 8 female foals and yearlings, 2 3-year-old horses, a foal to be born in 2023, 2 frozen embryos as well as a broodmare in foal by Darco! During this exceptional auction, all lots will be offered WITH NO RESERVE PRICE, so any bid placed will be, if not exceeded, a winner!
Among the lots of the No-Reserve Auction:
> Filly sister of Tonic 1.50m, granddaughter of Kiara La Silla, 8th in CSI5* 1.60m with Rolf-Goran Bengtsson, damline of Texas, ranked CSI5* and French Champion with Pénélope Leprévost
> Filly by Dallas VDL x Nevilla S, niece of the exceptional Nevados S, Olympic medallist in Tokyo with Grégory Wathelet !
3 year old filly - Selle Français Originel Label - Flipper d'Elle with the niece of Naiade d'Auvers ranked 1.55m, damline of Iliade KDW Z ranked in 1.60m with Kevin Staut
And many others, access the complete No-Reserve catalogue here: https://bit.ly/3wcFF0a
Don't forget to create your account and/or update your details on the website to be able to access the catalogue and bid during the auctions: https://bit.ly/3ppS6Cn
Information and price estimates from the Ekestrian team via WhatsApp/Call +33 6 86 49 60 06 or [email protected].