Norway and New Zealand's selections announced for Tokyo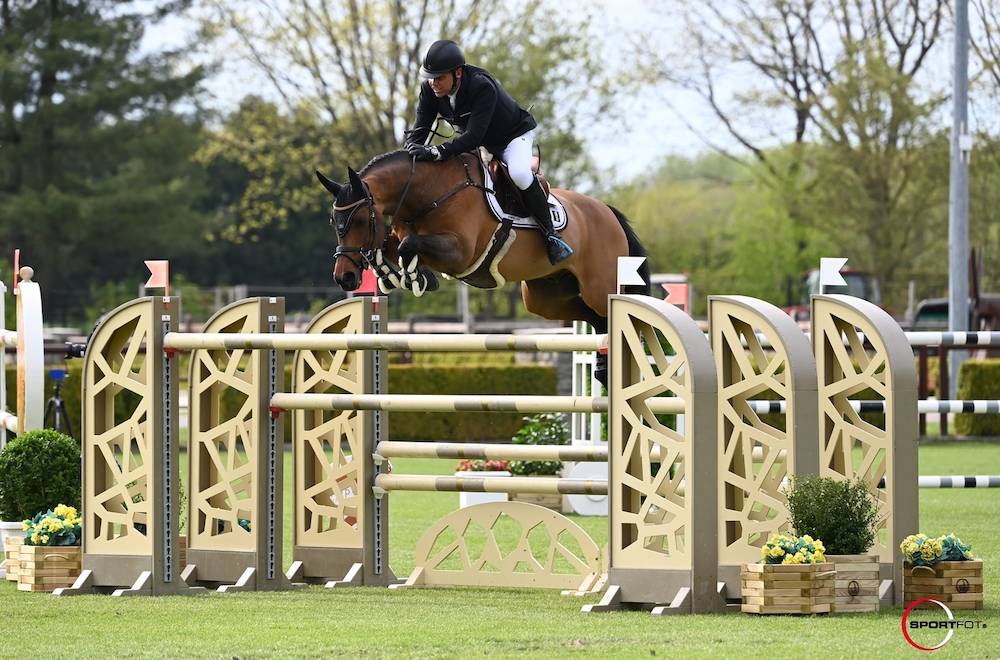 23 June 2021
There's only a few weeks left to go before the long awaited Tokyo Olympics, and the official lists continue to be released. Today, Norway and New Zealand have released their choices!
Let's start with the Norwegian riders present this weekend at the CSIO5* in Sopot, where two of them secured their ticket for Tokyo:
- Marie Valdar Longem / Echo de Virton (Vagabond de la Pomme)
- Victoria Gulliksen / Papa Roach (Perigueux)
- Geir Gulliksen / VDL Groep Quatro (Quaprice Bois Margot)
"There are many things to do at a competition; it's about benefits, advantages, forms of support. (...) The most important thing is whether Norway, which is a high-level sporting country, can play an important role in these areas," said Chef d'équipe Mikael Kolind in the Norwegian press release.
Victoria Gulliksen and Papa Roach in Peelbergen CSIO3* Grand Prix.
For New Zealand, the selected team is composed of:
- Bruce Goodin / Backatorps Danny V (Quazimodo Z)
- Daniel Meech / Cinca 3 (Casall)
- Sharn Wordley / Verdini D'Houtveld (Verdi TN)
Uma O'Neill and Clockwise of Greenhill Z (Clearway) will also be there as reservists.
"The riders had to take every opportunity to show their form and cope with the endless disruptions to their campaigns," announced Jock Paget, head of New Zealand's Equestrian High Performance Programme. "They have all shown an impressive amount of resilience and adaptability. Hats off not only to our selected riders, but to everyone who lined up throughout this campaign and made the selectors' job difficult."
Daniel Meech and Cinca 3 in Peelbergen last May.
Photo credit: Sportfot.com