Nicola Pohl, only double clear in Vilamoura!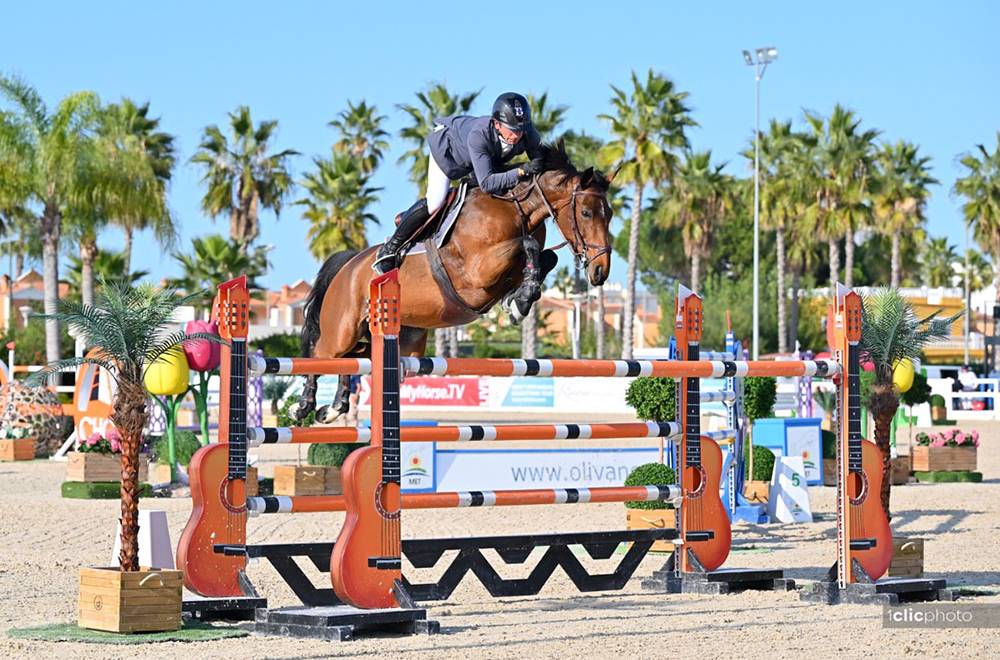 15 November 2021
Monterrey CSI5*
The only CSI5* of the weekend took place in Monterrey, Mexico. Once again, it was an Irish victory! This time thanks to Paul O'Shea on Chancelloress (Chacco Blue) ahead of Canada's inevitable Mario Deslauriers on Bardolina (Clarimo), while the German rider Jana Wargers completes the leading trio with Limbridge (Limbus) leaving the last runner-up Daniel Bluman at the foot of the podium with Ubiluc (Ubiko).
Paul O'Shea and Chancelloress ©Ashley Neuhof / MLSJ
Vilamoura CSI4*
Victory of Germany's Nicola Pohl with Excelero 2 (Chacco Blue), the only double clear rider of the event. He is ahead of Denmark's Andreas Schou on Darc de Lux (Darco) who was more than 10 seconds ahead of him on the clock, while the young Irish rider Michael Pender climbs on the third step of the podium with HHS Fast Forward (Fortunus) ahead of his compatriot Jack Ryan on BBS McGregory (Cardento).
Aiken CSI3*
In the United States, Mexico's Santiago Lambre won the $100,000 Grand Prix with Comtess 202 (Comme Il Faut) ahead of a heap of Americans led by Jonathan Mc Crea on Fantasy BB (Cardento) and Aaron Vale on Elusive (Rodrigo VDL).
Oliva CSI2*
Julien Epaillard still and always! The Normand won again in Oliva but this time in saddle on a 9-year-old mare from the family breeding: Cheyenne d'Auge (Guarana Champeix) at the end of a huge jump-off counting not less than 13 riders. He is ahead of Ireland's Camron Hanley who was riding a son of his former mount SIEC Livello, ESI Toulouse. The podium is completed by Mexican rider Fernando Martinez Sommer on Cor Bakker (Colandro).
Peelbergen CSI2*
Zascha Nygaard Andreasen of Denmark won Saturday evening in the very competitive Peelbergen Grand Prix on Carasina HD (Carrico) ahead of Olympic champion Michael Jung on Edo Sandra (Eldorado vh Zeshoek). Leopold van Asten is on the third step of the podium with VDL Groep Miss Untouchable (Chacco Blue).