Niagara d'Elle has died.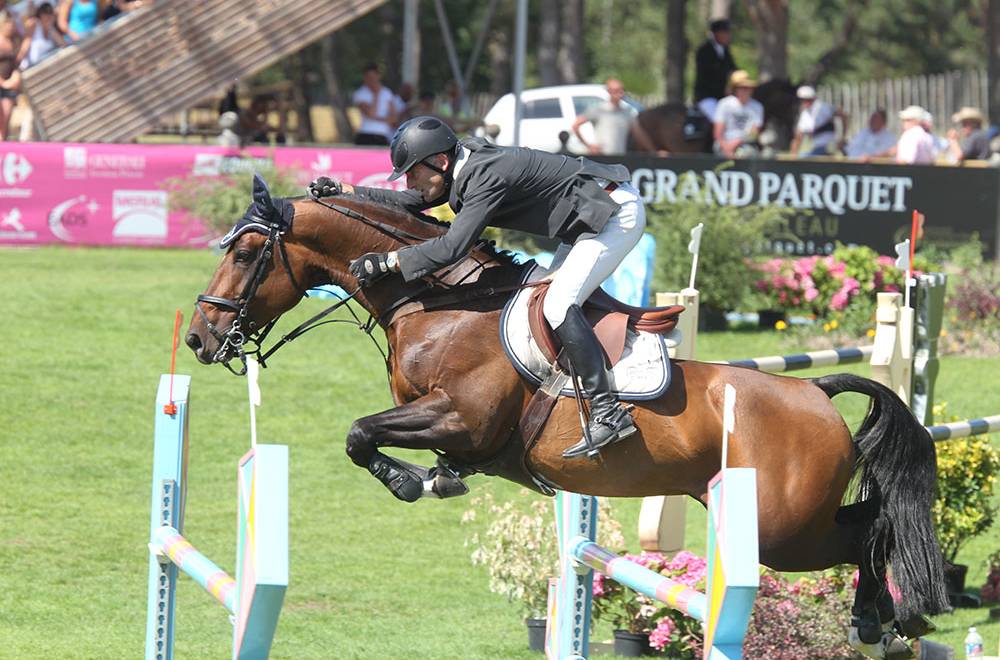 16 June 2020
The Selle Français stallion Niagara d'Elle (Quick Star x Jalisco B x Grand Veneur) has passed away. Sadly the bay with the remarkable gallop did not recover from surgery performed at Equitom after a colic attack.
The fine stallion was in the elite at 4 and 5 years, and finalist at 6, before performing at the highest level in Grand Prix, with a notable victory in the Dinard Derby. Under the saddle of his breeder Bertrand Pignolet they also took third place in the Grand Prix the following year. He had belonged to the Ick stud farm since he was 4 years old.
"I am really sad today because Niagara was always a real favorite. I bought him when he was 4 years old when he started in the paddock at the Pignolet's. His class impressed me. We always gave priority to his sporting career from the outset. Unfortunately, he was injured just before reaching the highest level, even though he had a great career. He then went to cover in Zangersheide and Germany with Klatte before coming back to France where he has always had some success... but I will always feel a little frustration when I see the quality of his production. I really do think he was under-used. For us, he's just like By Cera, the stallion who left his mark on the stud farm through his production. Of course, most people today still only know Unick d'Ick who performed at 1.60m with Mathieu Billot. However, there are many other very good young ones coming into production. Today he will leave a vacuum but that's the laws of breeding", Richard Dick explains.
Stationed at the Haras du Rond Pré in the Vosges this season, Niagara d'elle was entrusted to France Etalons who had been managing her breeding career for several seasons. "He was a lovely horse with a quality of gallop rare for a son of Quick Star. He was a very endearing and interesting horse and we really wanted to do everything we could to save him, but unfortunately it didn't go as we well as we had hoped. For a horse who had never suffered an attack, his first colic was also his last, unfortunately. We still have a stock of frozen semen that we will keep as a priority for the breeders who trusted him this season", responded Michel Guiot.