New FEI Jumping Nations Cup Youth series begins in Belgium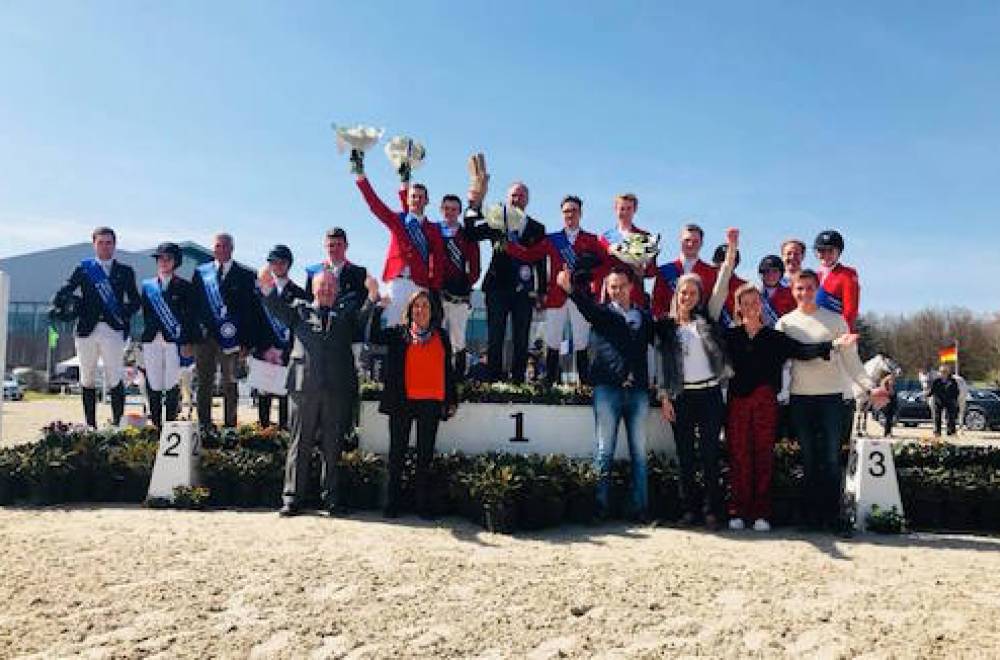 06 April 2018
With the first event already well underway in Opglabeek, Belgium, the FEI this week announced the new, FEI Jumping Nations Cup Youth 2018 series for youth, child and pony divisions. It also announced championships for dressage, eventing and reining as part in a follow up to last week's first ever youth session at the annual FEI Sports Forum in Lausanne, Switzerland.

The new, FEI Jumping Youth Nations Cup Final will be held in early September at Sentower Park in Opglabeek, and the series has fittingly begun there this week.

With Childrens, Pony Riders, Juniors and Young Riders divisions held in the FEI Nations Cup format, the series is giving young riders a new opportunity to compete amongst their peers in an international competition. This first season includes eight qualifiers, held in eight countries across Europe.

"Maximizing opportunities for our young athletes to compete internationally is key to the growth of equestrian sport and so is creating the stepping stones to becoming a future Olympic and senior champion," said FEI President and IOC Member Ingmar De Vos.

As it grows, the FEI hopes to expand the series to other continents in the future.

With over 400 participants taking part in the series this weekend at Sentower Park, the series is already off to a strong start. On Friday, Belgium won the CSIOY division, with France taking 2nd, and Germany 3rd. Follow the results of the competition here.