New European Championships Heads!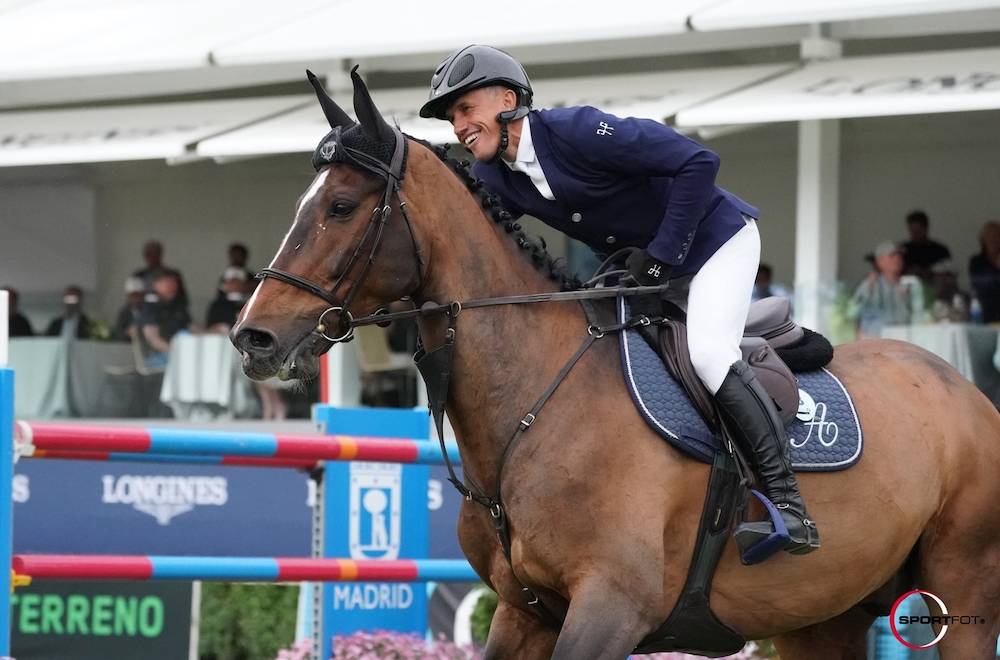 13 August 2021
Author : Eléonore Magnien
The past few days have seen cascades of selections for the European Championships at Riesenbeck. This time it's the turn of Sweden, France, Great Britain, Ireland and Spain to announce their teams.
Just after being crowned Olympic champions, Sweden will once again be presenting a great team. It will be led by multi-medalist Peder Fredricson who will be counting not on H&M All In but on Catch Me Not S, the gray gelding that helped him to the third step of the podium of the World Cup final in 2019. This time Rolf-Göran Bengtsson, the reserve rider for Tokyo, has won his ticket. There will be a chance to see Angelica Augustsson Zanotelli wearing the blue jacket once again. It has been eight years since her last appearance at the European competition with the delicate Mic Mac du Tillard.
- Angelica Augustsson Zanotelli and Kalinka van de Nachtegaele (Epleaser van'T Heike x Cicero Z)
- Rolf-Göran Bengtsson andErmindo W (Singapore x Carinjo)
- Peder Fredricson andCatch Me Not S (Cardento x Ramiro's Son)
- Douglas Lindelöw and Casquo Blue (Chacco-Blue x Carthago Z)
Reserve pair: Evelina Tovek and Winnetou de la Hamente Z (Winningmood x Socrate de Chivre)
Peder Fredricson and Catch Me Not S

France will be lining up its Olympic pairing of Mathieu Billot and Quel Filou. They will be joined by Kevin Staut and Penelope Leprevost, both great regulars at events of this kind, unlike Olivier Robert and Grégory Cottard, who will be debuting at the European championships. The former has taken part in numerous LGCT this season, while the latter has put in regular performances with Bibici. This gray, perhaps a little unusual at first glance but showing great quality over the jumps, seems to be following in the footsteps of his mother Ueleme, Olivier Jouanneteau's former star.
- Mathieu Billot and Quel Filou 13 (Quidam's Rubin x Cascavelle)
- Grégory Cottard and Bibici (Norman Pre Noir x Nelfo du Mesnil)
- Pénélope Leprévost and Excalibur dela Tour Vidal*GFE (Ugano Sitte x Ogano Sitte)
- Olivier Robert and Vivaldi des Meneaux (Chippendale Z x Bamako)
- Kevin Staut and Visconti du Telman (Toulon x Dollar du Murier)
Grégory Cottard and Bibici
For Great Britain, Di Lampard will not be counting on their headliners, Scott Brash and Ben Maher, who will surely be in the running for the Longines Global Champions Tour and the Rolex Grand Slam, which are taking place on about the same dates. This time they're making room for the youngsters!
- Emily Moffitt and Winning Good (Winningmood x Sir Corland)
- Joseph Stockdale and Equine America Cacharel (Cachas x Quinar)
- Georgia Tame and Z7 Ascot (Non Stop x Voltaire)
- William Whitaker and Galtur (Cornet's Stern x Balou du Rouet)

William Whitaker and Galtur

Michael Blake made his choice for Ireland. He's also betting on riders who haven't as yet had much experience in the championship, such as Daniel Coyle, Michael Duffy and Ludger Beerbaum's student, Eoin McMahon.
- Daniel Coyle and Legacy (Chippendale Z x Bon Ami)
- Michael Duffy and Zilton SL Z (Zirocco Blue x Indoctro)
- Mark McAuley and Jasco VD Bisschop (Dulf van den Bisschop x Krunch de Breve)
- Eoin McMahon and Chacon 2 (Chacco-Blue x Aventino)
Reserve pair: Bertram Allen and Harley vd Bisschop

Eoin McMahon and Chacon 2
The Spanish team might not have qualified for the Tokyo Olympics, but they certainly intend to make up for it at the European championships.
- Eduardo Álvarez Aznar and Seringat (Chef Rouge x Guillaume Tell)
- Ismael García Roque and La Costa (Gitano van Berkenbroeck x Calvino Z)
- Manuel Fernández Saro and Jarlín de Torres (Jarnac x Calvaro)
- Alberto Márquez Galobardes and Ucello Massuere (Cassini II x Galoubet A)
- Santiago Núñez Riva and Valentino de Hus Z (Vivaldi du Seigneur x Trophée du Rozel)
Eduardo Álvarez Aznar and Seringat
With release. Photo credit: Sportfot.com