Nayel Nassar takes his first win in Wellington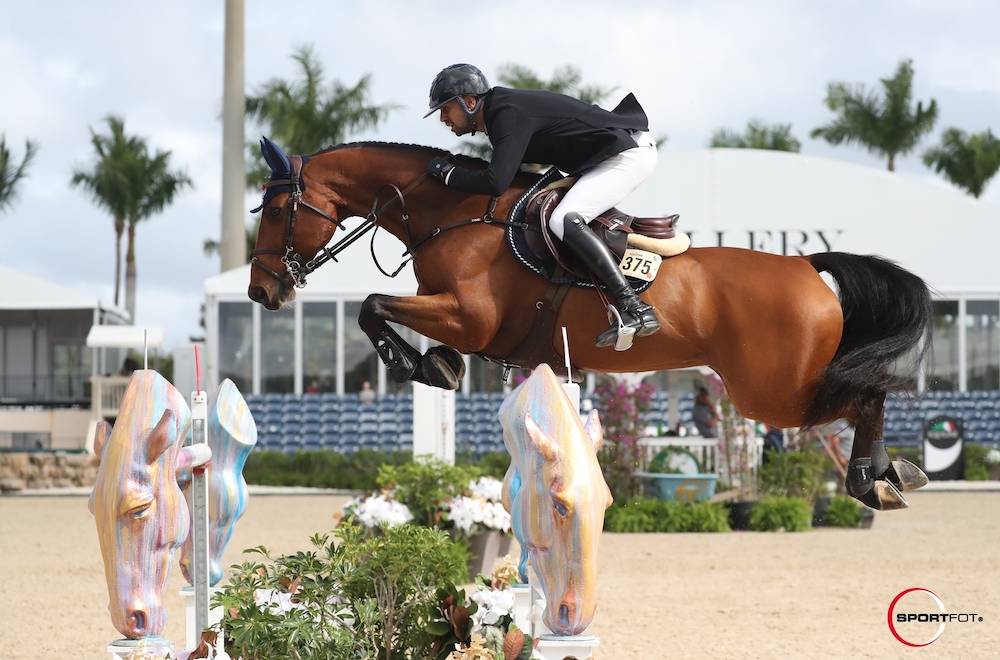 22 November 2021
There was sport for all levels and all desires this weekend! A look back at the main results, namely in Prague and Wellington!
Prague CSI5*
Jan Tops had gathered the riders of the Longines Global Champions Tour - League in Prague for the Playoffs, a last great weekend before closing the 2021 season! While the Super Grand Prix was held on Saturday evening and was won by Henrik von Eckermann on King Edward (see article here), the team competition was held yesterday afternoon in the Czech capital. Only the six best teams of the weekend were left, and the London Knights won. The millions are theirs! The team of Olivier Philippaerts on Le Blue Diamond V'T Ruytershof (Plot Blue), Emily Moffitt on Winning Good (Winningmood) and Nicola Philippaerts on Katanga VH Dingeshof (Cardento 933) finished both rounds with 7 points and 1,200,000 euros! "I kept saying to everyone all year 'Keep your heads up, I know we are going to win in Prague'. "The more pressure the better for me, but I owe it all to Winning Good – he is spectacular," said the young woman.
Nicola Philippaerts was the last to start for his team and gave the London Knights the win. © Stefano Grasso
The red jacket riders were clearly ahead of the Paris Panthers (Harrie Smolders, Darragh Kenny, and Gregory Wathelet), who were penalized by 18 points. The Berlin Eagles (Christian Kukuk, Ludger Beerbaum, and Philipp Weishaupt) managed to take third place with a total of 22 points.
Wellington CSI3*
In Florida, the international season is slowly starting to resume. This weekend, a 3* course was offered to the riders. Thirty riders started on the difficult course designed by the Puerto Rican Héctor Loyola. In the jump-off, the duel was between Capt. Brian Cournane and Nayel Nassar. After the Irishman knocked down a rail, the experienced Egyptian preferred to secure a clear round with his faithful Igor Van de Wittemoere (Cooper van de Heffinck). And he did: he won the event! "The course had a lot of questions today. I think you had a few tricky distances and a lot of awkward lines, which gives you a lot of room between the jumps. You would think that's an advantage, but it actually gets the horses long and makes it harder for them to stay focused throughout the course," analyzed the newlywed (to Jennifer Gates), who added a few words on the topic: "Marriage looks good on me; I won my last Grand Prix before getting married and the first one after getting married, so it's been a good luck charm."
© Sportfot.com
Capt. Brian Cournane had to settle for second place with Vittorio 12 (Van Helsing). Third place went to Kayla Savard and her Selle Français mare Bogota Nantuel (Tlaloc la Silla).
Featured photo: Sportfot.com