Narcotique II de Muze has died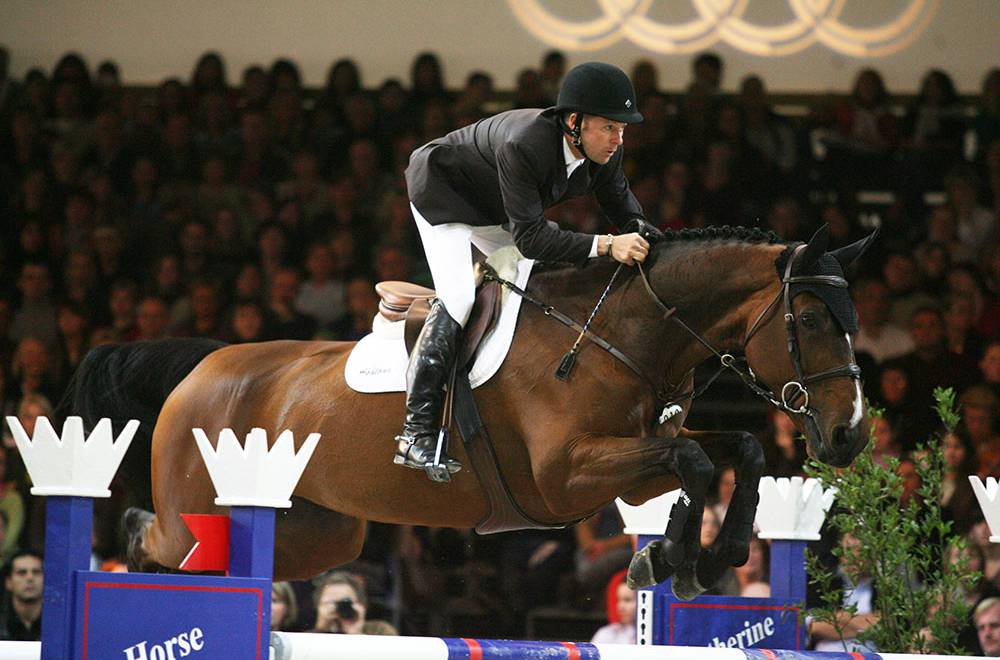 02 September 2019
As one of her embryos, crossed with Heartbreaker, made one of the top prices of the Stephex Auction, going for 82,000 euros, Stephan Conter announced the sad end of Narcotique II de Muze (Darco x Chin Chin), a daughter of Qerly Chin.
In addition to a brilliant sporting career during which she has achieved many successes at the highest level, Narcotique II de Muze especially distinguished herself as a great breed mare. Among her progeny there are no less than five approved stallions, including Querlybet Hero and Quel Hero de Muze, who were the first two brothers born the same year by embryo transfer to be approved during the same expertise, as well as Gaillard and Giovanni de la Pomme.
She also gave birth to Boyante de Muze, Teekiteezie de Muze, Azuela de Muze, Sauterelle de la Pomme, Quechua de Muze and Ferly de Muze, as well as the late Exellentia de Muze, who also proved to be great breeding and sports mare.
In total, she has produced more than 23 offspring to date.
During the same sale, the top price was achieved by a filly. An impressive 92,000 euros was paid for Coachella Pommex Z (Casall x Kannan), who is none other than a daughter of the other flagship mare of the Stephex stables' success, Usha van't Roosakker (Chin Chin x Major of the Court), also dead some time ago. She will head to South Africa, as will Narcotique II de Muze's granddaughter, Aquazzura Pommex Z (Asca Z x Telstar de la Pomme), sold for 46,000 euros, and a grandson of Usha van't Roosakker, Hermes Pommex Z (Halifax van het Kluizebos x Emerald vh Ruytershof), who sold for 30,000 euros.