Molly Malone is bowing out.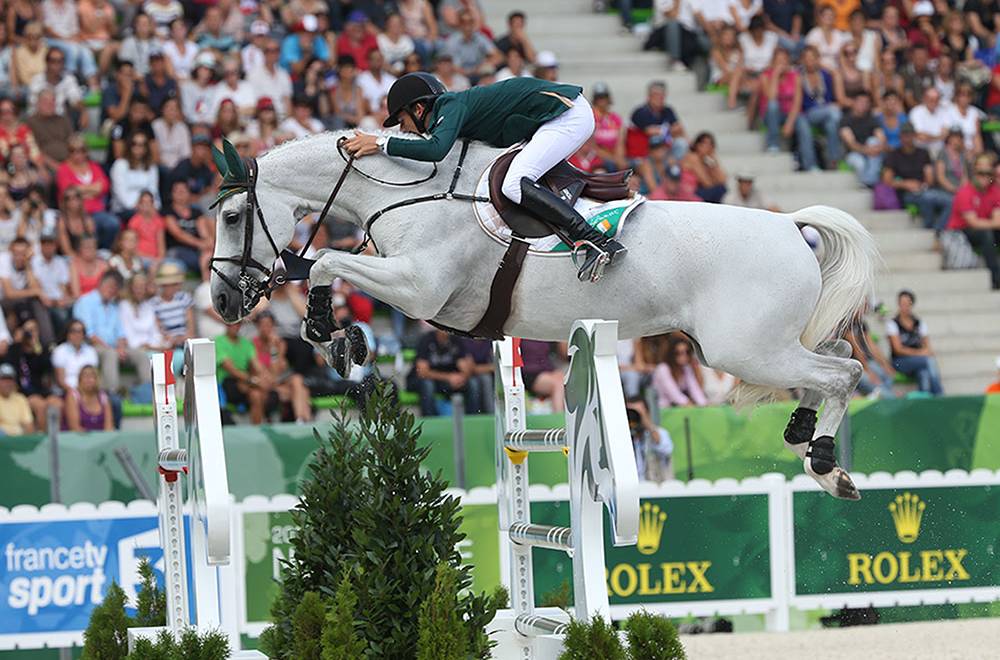 17 October 2019
The 15-year-old star mare, Molly Malone V (Kannan x Cavalier), allowed the young Bertram Allen to make a splash on the international scene before he was even 20 years old. They had an exceptional year in 2015, with the pair winning the Grand Prix***** of Dinard, the Geesteren Grand Prix***, and finishing 3rd in the World Cup Final in Las Vegas. All this after having won the Dublin and Lummen Grand Prix's and the World Cup stage in Verona in 2014.
The grey one will now start her new career as a broodmare.
"We have decided to announce the retirement of my long-term partner and friend, Molly Malone. Molly propelled me to the highest level of the sport at a very young age, and I will be eternally grateful to her," the young Irishman published in a statement.