Mental preparation: an essential link for riders?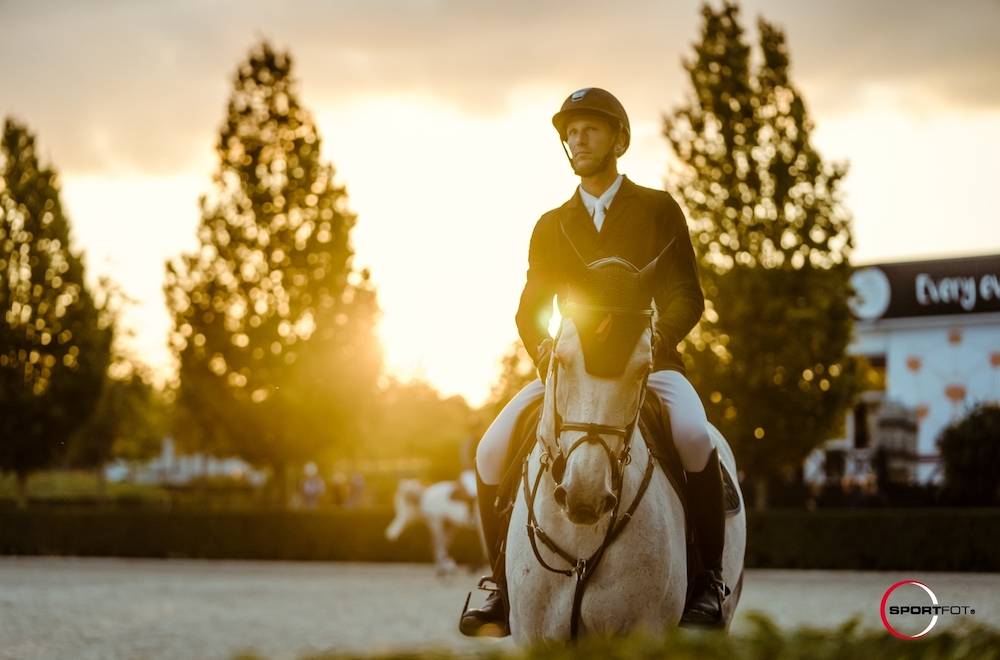 20 November 2021
Having been seen as taboo and pushed to the side for a long time, mental preparation is now making a place for itself in equestrian sports, and more particularly, among high-level riders. Today, the approach tends to be democratized, its numerous benefits being revealed in the service of performance.
Whatever the athlete, striving for better performance is the goal. For that, "The mind is as important as the body," says Kévin Staut. Equestrian sports have the special characteristic of bringing together two athletes, the horse, and its rider. The latter sets up a training program for each of them. In parallel, the rider can complete their physical preparation with other sporting activities. These exercises have gradually slipped into the habits of riders. However, "The mind is what characterizes a champion: his ability to approach a course, to manage failure, the performances of others, and disappointment," according to the French Olympic rider. So, if we have to define this word, which is as wide-reaching as it seems, Mickael Borot, a performance coach, would say that it is the emotional, cognitive, affective or physiological resources that form the potential for success for a sportsman or woman. "When we say that a rider must have the mental capacity, we're talking about their ability to fully engage in the situation and their concentration to be able to carry out their performance. It's a combination that allows us to optimize other factors such as technique and strategy on horseback," he says. Kevin Staut really insists on the importance of managing your mind, especially "…in this sport. We have many more failures than successes. A rider loses more often than they win. The mental preparation is a work of self and depth," says the French rider.
Mickael Borot is, among others, Grégory Cottard's performance coach. ©DR
Today, more and more riders are turning to performance coaches like Mickael Borot. "Everyone has different needs. Some call on me to resolve a lack of confidence after a bad fall. I help them to find this "confident self" as I call it. Others are looking for improvement and want to focus on concentration or attention span for example. The young people want to get to know themselves first and foremost for the sake of performance, to manage their stress and to define their objectives," explains the professional. By the way, 24-year-old rider Alexis Goulet has realized that the sessions with his trainer are "…really an additional help to reinforce the advantages."


Mental preparation in the service of detail


To work on your mental health, you must first define your objectives! "Together we identify the determining psychological factors and we define the priority areas to work on," explains Mickael Borot. "I try to get the athlete to reach their ideal level of concentration, confidence and creativity so as to create this communion between the horse/rider pair and avoid having mistakes." Moreover, this search for harmony is specific to horseback riding: "They are one and the same, and it is this union that will yield the performance. The relationship and contact with the rider necessarily have an impact on the horse. It is important that there is a kindness and a language between them. I am constantly in this search for this rare place where both must reach the maximum of their potential." However, he regrets not having exchanges with one of the major pawns that accompany the rider and his horse: the trainer. "I don't see them, even though I know that mental coaching can be a good tool for them. Getting to know each other is a way to communicate better, to use good language and to act consciously in order to carry out their athlete's project," he says. Indeed, mental preparation as a whole can be addressed as much to the rider as to the rest of his team. That's why he tries to go to competitions to see his athletes at work. "I can observe gestures, movements, parasitic ways of thinking that can be energy-consuming. I think mental preparation is a performance factor and must be part of the whole. It's important that I can integrate it with tactics and technique on horseback," he says.
Alexis Goulet with his performance coach Guislain Bandalo. © Alice Bonnemains
When Alexis Goulet talks about an exercise that particularly helps him in competition, he can't help but mention mental imagery. "It's about imagining the course in a positive way, without a doubt, with each obstacle, the layout and the number of strides. The use of positive words alone is very important! For example, don't say to yourself: "This obstacle will be the joker." It is definitely the one that will lead to a mistake. Thinking only about the positive will more regularly bring about a better performance." Although Kevin Staut is not accompanied by a coach on a daily basis, he has realized that the mental aspect can be worked on when he benefits from a coach provided by the French Equestrian Federation when important events are approaching. "He would send me a ball and tell me a color, if it was red, I had to catch it with my right hand, if it was blue, with my left hand. At first it seemed silly, but I realized that I was burdening myself with thoughts that were not useful and relevant when I was doing the exercise. The goal was also to have an imperative detachment from the result: you perform better when you don't depend on your thoughts, especially when you have to have a clear round."
One thing is sure for the protagonists, mental preparation is not the result of the placebo effect. "The results are not going to come in one session, fortunately, and it is reassuring on the one hand since researchers have been working on this subject for years! Whether you do it alone or with someone else, you have to take the time and get involved. If you really want to do it, even with a busy schedule, you will create time for yourself," insists the Norman. For his part, Alexis acknowledges: "When you are surrounded by people, you have to be in regular contact and not hesitate to call after a round to take stock and see what needs to be improved. Once the foundation is solid, "…the sessions can be adjusted to twice a month and then I give the rider the tools so that they are autonomous and they come back to me as soon as they need it," adds Mickael Borot. "I think that once you get the mechanisms in place, mental preparation can become very self-taught and personal," says Kevin Staut.
The tricolor rider confides that he enjoyed philosophy at school: "I was always quite receptive to what I could see and hear." ©Sportfot.com

To each his own


According to the Norman, a rider can be their own personal trainer by drawing on exercises from wherever they wish: "It's a personal task to find the best way to prepare your mind. Today, the world tends to be more digitalized." Kevin Staut points to several tools such as podcasts, reports or, more traditionally, readings that can help with mental preparation. "I read a lot of biographies of athletes and entrepreneurs, about success and performance in general. Everything is linked to the mind, to self-sacrifice, to knowing how to react in difficult situations," he observes. And if it's not tools, it can also be encounters: "Several high-level riders have met with David Corona, a former GIGN negotiator. With his experience and his ability to surpass himself, he has very good things to pass on," says Corona. In parallel to his sessions with his coach, Alexis Goulet prefers to turn to running: "It changes my mindset while allowing me to do another physical activity." Indeed, mental work can be beneficial for the mind as well as for the body, as the best French rider confirms. "When I had back problems, I did Pilates to manage the stiffness in my body, which I complemented with yoga. It's based on breathing and concentration, knowing how to empty or fill the mind with relevant things."
However, the interviewed specialist warns about these practices: "The apps vulgarize this profession." He explains: "Sometimes you have to identify the problem. When the athlete has failed or underperformed, you must be able to tell him or her, and apps cannot do that. On the other hand, a coach can help and use the right language to identify mistakes and failures to help the athlete bounce back."
What if mental preparation also boosted daily life?
Approaching a performance coach has long been seen as "a sign of psychological problem or a failure," laughs the specialist. "There is a fine line between those who work around the brain, between a performance coach, a psychologist or others," adds the Norman. "Some people may have difficulty with confiding or with repressing thoughts, which is why it's important to turn to professionals because we are reaching into the identity and conscience of the person," notes Mickael Borot. Alexis Goulet doesn't hide the fact that he had some preconceived ideas before making the first contact with his performance coach. "I was rather against having one, I didn't see the point of it because I didn't feel stressed in competition. I'm a reserved person, so I didn't really know what it would do. When you're young, you don't realize the benefits". Today, Pius Schwizer's stable rider can affirm: "Seeing a performance coach is not a weakness."
If Mickael Borot had to give his function another name, he would say "performance facilitator." ©DR
Moreover, he has noticed that he has improved his mental capacity and also his daily activities. "We also focus on my diet and the importance of rest to have a clear mind. At this point, Mickael Borot doesn't hesitate to talk about "smart energy management". "The days can be quite long; the goal is to set up a routine to fight the disruptive elements that take a lot of energy. When I coach an athlete, I also need to talk with them about recovery, nutrition, environment, identity: anything relating to self-confidence. The athlete regularly thanks me because their sessions have an impact on their personal, professional and sporting life," concludes Borot.
Featured photo: Sportfot.com