McLain Ward wins ahead of the WEF opener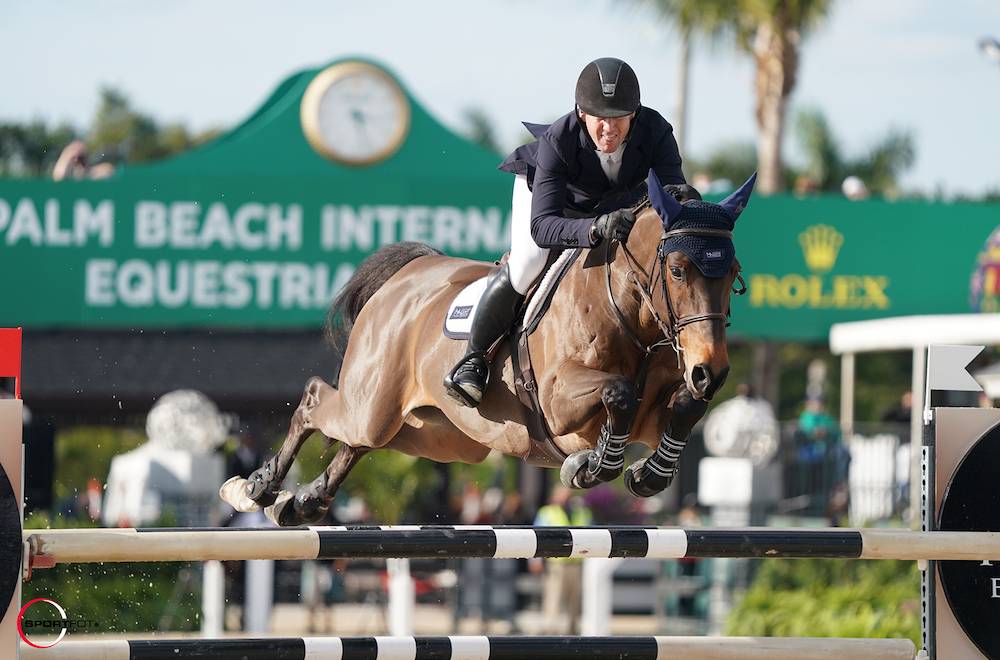 11 January 2021
There were a few competitions this weekend. Things will start to get serious this week in Wellington, and many Europeans will begin competing at the tour in Oliva. However, the competitions in Wellington and Opglabbeek nevertheless require our attention.
Winter Equestrian Festival
While the Winter Equestrian Festival (WEF) will officially start this week with WEF Week 1 and a CSI3*, competition was already taking place there this weekend in Palm Beach with a national level competition. The $75,000 Grand Prix ended in victory for McLain Ward. The American - who, incidentally, spoke up shortly before by expressing himself openly on social media after the recent events on Capitol Hill - won with 12-year-old Catoki (Catoki), who he has been riding since the beginning of 2020. The pair was the only one of the four jump-off combinations to achieve a double clear round.
Second place went to Erynn Ballard, who made her presence known the previous few days and who rode Kamilla D (Kashmir van 't Schuttershof). Young rider Grace Debney (just 16 years old!) took 3rd place on Zarina de Videau (Diamant de Semilly). At the press conference, McLain Ward mentioned that he was excited about the arrival of this new generation of riders: "It's phenomenal for the future of our sport. It's very rewarding for myself. I'm actually a little bit involved in Grace's situation. With Lillie Keenan, Adrienne Sternlicht or Lucy Deslauriers, I have a pretty incredible group of young ladies around our operation that I hope are learning, benefiting and flourishing with our support. I always tell, as much as they get out of it, I also find energy from working with them and seeing their ambition and young view of the sport. It keeps you hungry." Nicholas dello Joio came 4th with Gelvera (Quality Time Tn) in the Grand Prix.
Victory in Saturday's big event was secured by Erynn Ballard on Harvester (Dakar VDL). The Canadian also won an event on Thursday with Walter White (Baloubet du Rouet), who was previously ridden by Paris Sellon, Martin Fuchs' spouse. The World No. 2 (closely followed by Daniel Deusser, who is taking advantage of his victories in Saudi Arabia) will take part in the WEF from the end of January. Erynn Ballard said the week reminded her of her success in New York a few years ago: "I had a good week two years ago at the Longines Masters in New York. I won the Speed Challenge and was third in the Grand Prix, but you never forget weeks like this. You know that you're not going to have them every time. You certainly can't take them for granted."
Tonight, Tiffany Foster will be Théo Caviezel's guest on Studforlife's Instagram live, to continue our discovery of WEF. Watch it from 6pm!
Opglabbeek CSI2*
The CSI2* Grand Prix victory in Sentower Park went to Felix Hassmann on Sig Chaccinus (Chacco-Blue). The German rider came in ahead of Switzerland's Barbara Schnieper, who returned to competition after the birth of her second child in mid-December, and was associated with her good mount Escoffier (Lord Z). Third place went to Kim Emmen and Warriors Glory (Warrior). The top trio would have been altered had Bertram Allen not had a rail. With Giolita (C-Ingmar), the Irishman set the best time in the 12-combination jump-off. The big event that counted towards Friday's Rankings went to Maïkel van der Vleuten and his good mount Dana Blue. His Mr. Blue daughter was elected "Horse of the Year" by the KWPN after her results in 2020.
Featured photo: © Sportfot