Martin Fuchs wins in London.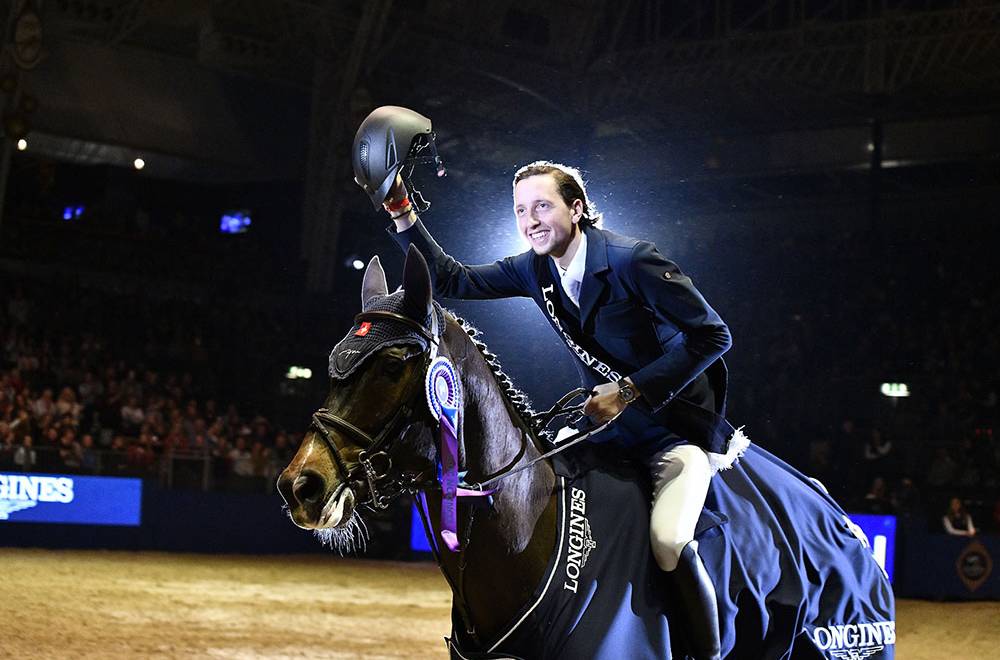 22 December 2019
One week after the Geneva Grand Prix, Martin Fuchs is back at it in London winning the World Cup stage, his second of the season after Lyon, and his first with The Sinner (Sanvaro)! The young Swiss rider, who has never seemed so close to removing his idol from the top of the world rankings, won with a lead of almost two seconds over Austrian rider Max Kuhner on the young 8-year-old Electrik Blue P (Eldorado vh Zeshoek), and Niels Bruynseels on Delux van T&L (Toulon), while Marcus Ehning took 4th place with Cornado NRW (Cornet Obolensky) who, at the age of 16, was one of the two veterans of the event.
"I started early in the jump-off, so I had to put as much pressure as possible on those chasing me... and it worked today," said the reigning European Champion at the end of a jump-off in which all six competitors scored double clear rounds.