Marcus Ehning sets the pace in Opglabbeek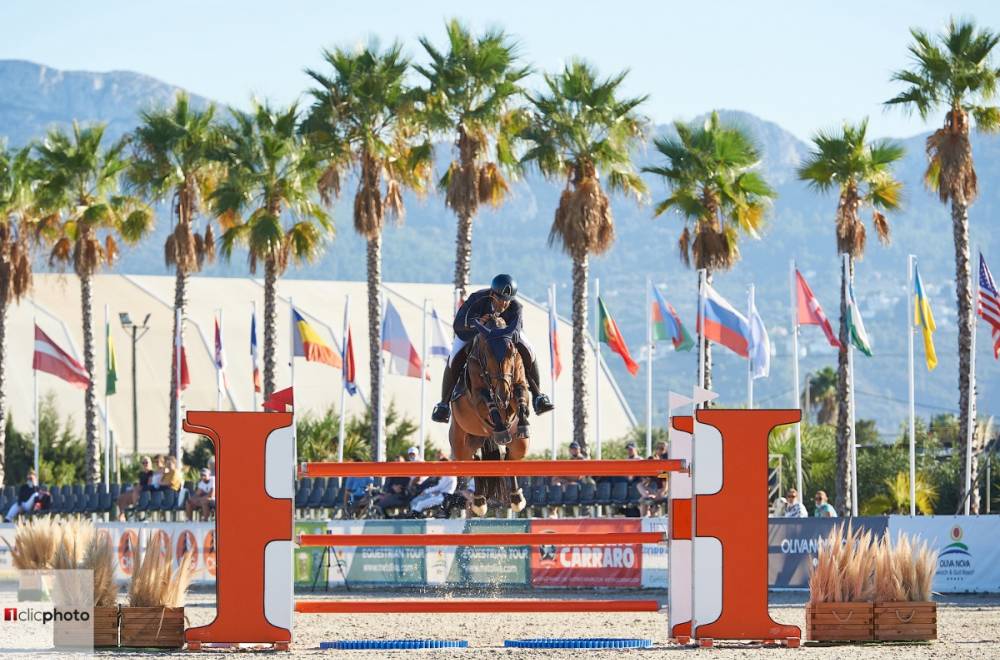 02 November 2020
The only CSI4* event of the weekend was held on the American continent, in Lexington. Devin Ryan won the major event, the Grand Prix, with his faithful mount Eddie Blue (Qamikase des Forêts), ahead of Spencer Smith on Quibelle (Quaid) and Irishman Paul O'Shea in the saddle of Skara Glen's Machu Picchu (Silverstone), at the end of a seven combination jump-off.
Lexington 4* Grand Prix results
The Belgian venue of Sentower Park hosted a high-flying CSI3* with an impressive line-up, as evidenced by the Grand Prix podium, with the event being won by Marcus Ehning on Calanda (Calido I). He was followed by Frenchman Kévin Staut with his trusty mount For Joy van't Zorgvliet (For Pleasure), while multiple Dutch medalist, Jeroen Dubbeldam finished third on Oak Grove's Carlyle (Casall).
Opglabbeek 3* Grand Prix results
Shane Breen won the Vilamoura 3* Grand Prix with Ipswich vd Wolfsakker (Carembar de Muze). He came in ahead of Luciana Diniz on Conchento PS (Conthargos), and his compatriot Michael Duffy on Zilton SI Z (Qamikase des Forêts) in a Grand Prix that had six riders in the jump-off.
Vilamoura 3* Grand Prix results
The time was tight in the Oliva 2* Grand Prix with four riders getting penalized by the weather, and only three jump-off riders. Spanish rider Mariano Martinez Bastida won the event with Cleartoon (Carthago), coming in ahead of the young French rider, Mélie Gosa, in the saddle on Alouette d'Eole (Mylord Carthago) turning in the best time, but they knocked a rail down in the jump-off, while German rider Kendra Claricia Brinkop completed the podium on Bellissima Ter Wilgen Z (Bamako de Muze).
In Valencia, it was again an Irishman who stood out with Kevin Gallagher's victory on Ballypatrick Flamenco (Je t'aime Flamenco), ahead of British rider Matthew Sampson with the AES stallion Cristo Beech (It's the business) and Dutchman Michael Greeve on Guan Gjb (Narmelus R). It was a jump-off that saw eleven starters, and had eight double-clear rounds.
Valencia 2* Grand Prix results
It was a home Italian victory in the Tortona CSI2* Grand Prix thanks to Riccardo Pisani on Charlemagne JT Z (Cachas). They beat out the Swiss riders! Jane Richard Philipps did well with her SBS gelding that was born at Christophe Mayerus', Clipper du Haut du Roy (Flipper d'Elle), besting Martin Fuchs on Faberlys (Cornet Obolensky).
Featured photo: © Hervé Bonnaud / www.1clicphoto.com