Manchester van't Paradijs at Stephex.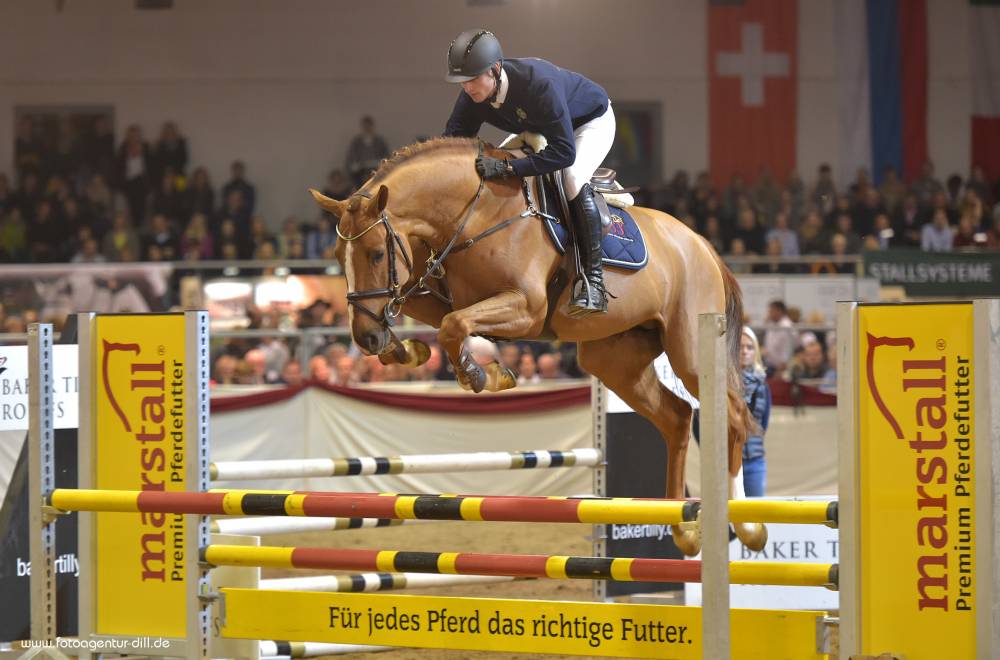 06 March 2020
Manchester van 't Paradijs (Elvis Ter Putte x Kashmir van 't Shuttershof x Lys de Darmen was BWP Champion in 2015 before heading to Germany, where he never stopped impressing. However, in the end it was Stephan Conter who acquired him to bring him back to Belgium.
This big and powerful chestnut is none other than grandson of the famous Prima Donna van't Paradijs who jumped up to 140, but was mainly known for producing the 5 year old World Champion Subliem van't Paradijs, as well as the Grand Prix horses Ultra Top van' Paradijs, Agatha d'Ecaussinnes and Thierry Rozier's star, Venezia d'Ecaussinnes, not to mention K-little Hero who won the Pony World Cup circuit with Rhys WILLIAMS of Ireland. She is also the aunt of Jeunesse (Yves Vanderhasselt).
"I've always been interested in buying very good horses for the future. I got a call telling me Manchester had a great following in Germany and that the owner had received many offers but that he was going to sell him. I was in the US but I asked them to wait until I got back before they sold him... I liked the horse very much right away. I think he's a fantastic stallion with an exceptional strain. I find that Elvis gives good horses, often late, when crossed with a lot of blood, whereas Darmen's Kashmir x Lys cross is the dream cross. Certainly, in the past, when I was presented with a stallion with a very good strain, I would look first at the sport horse, whereas now, with our stallion activities, I've suddenly woken up. I find that Manchester is really built as a sire and has the aptitude for great sport, so that's really what we are looking for. I haven't decided yet who's going to ride him. Daniel didn't go on the Florida tour, so he has integrated him into his stables for the moment and he sees him as a championship horse for the future. However, I still have to think about it. I will decide on his future rider when everyone gets back from the US", explained Stephan Conter.
Prima Donna van't Paradijs, pictured here at 27 years old, is one of the best Belgian broodmares.