Maelle Martin halts her collaboration with the Chev'el stables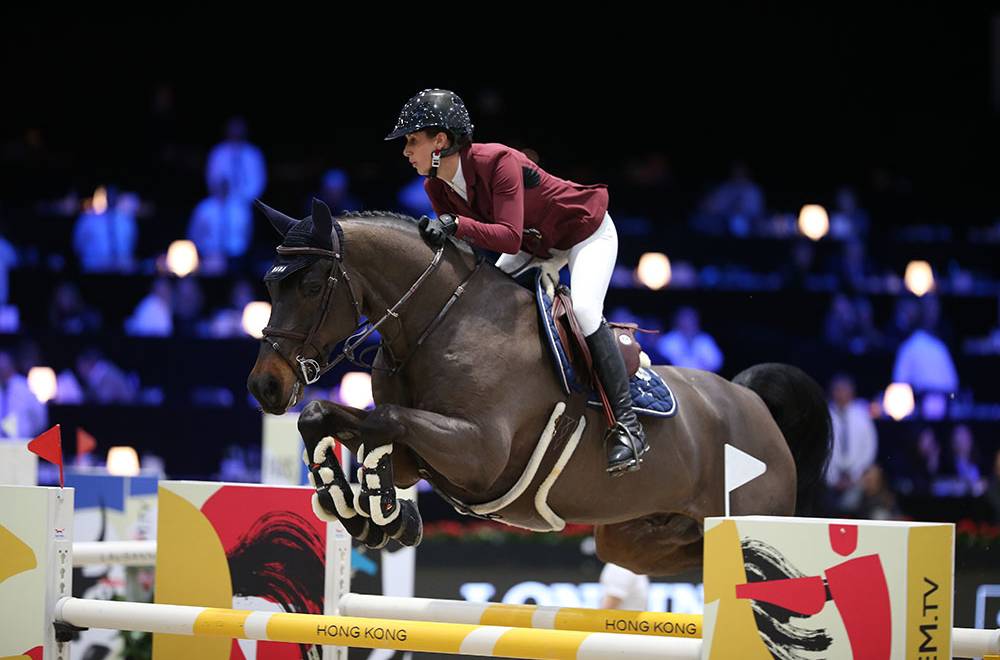 15 April 2020
The Chev'el stables and Maelle Martin officially ended their collaboration this morning. For two years, Maelle Martin has been living in Toulouse where she was training Louise and Jeanne Sadran, while she herself was riding several horses from the stable.
"After two years spent in Toulouse with the Chev'el project, it's now time to turn the page and look forward to new projects.

I had the chance to live through a great experience for 2 years, to ride high quality horses and to ride them in some of the most beautiful competitions in the world.

I would like to thank the whole Chev'el team, especially Sophie and Olivier Sadran, for giving me the chance to ride extraordinary horses, allowing me to express myself in the arena and to progress in order to continue to reach my high-level objectives. Our collaboration has come to an end by mutual agreement, our roads are going their separate ways, but I'll remember my extremely positive experience. I wish the whole team every success for the challenges ahead.
As for me, new projects are taking shape and I'll tell you more about them as soon as possible, in the meantime, take care of yourself, stay at home," commented the young woman on social media.



Maelle Martin has joined the Haras de Bory's stables in Yvelines during this particular period. The French female rider will take the opportunity to bounce back again and embark on a new project soon.
For their part, the Chev'el stables announced to Grand Prix that their objectives remain unchanged, and that the horses that used to be ridden by Maelle Martin will be ridden by Jeanne Sadran and Nina Mallevaey.