Lucy Deslauriers is Set to Step Up at Longines Masters of New York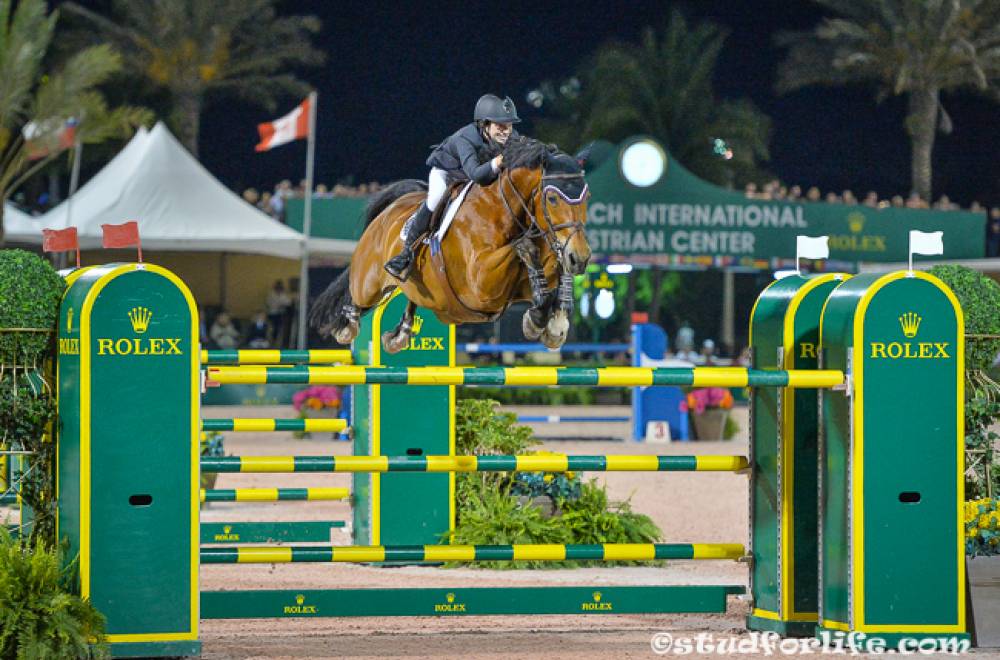 19 April 2018
Lucy Deslauriers
If you see a teenaged rider walking around the venue at the upcoming Longines Masters of New York, you can be forgiven for assuming she is competing in the brand new Under 25 division, which culminates in its own Grand Prix on Sunday, April 29, 2018.
But if the rider you spot were 19-year-old Lucy Deslauriers, you would be wrong in your assumption. This teenager is slated to be the youngest competitor of the CSI5* division at the highly competitive Longines Masters, and she is taking the bold move up in stride. Deslauriers comes to the Longines Masters of New York as a first-time competitor in the series, and having only watched the Paris, Los Angeles and Hong Kong editions online, she is looking forward to getting a chance to compete against some of Europe's best on her own home soil.
The New York City native will definitely have the home field advantage when the Longines Masters of New York debuts at NYCB LIVE, Home of Nassau Veterans Memorial Coliseum, April 26-29. Her father is rider Mario Deslauriers and, more recently, Deslauriers has received coaching advice from New York-based McLain Ward .We wanted to know more about Deslauriers' recent comeback from injury, how she qualified to ride amongst the best in the world, and what she has learned from working with Ward: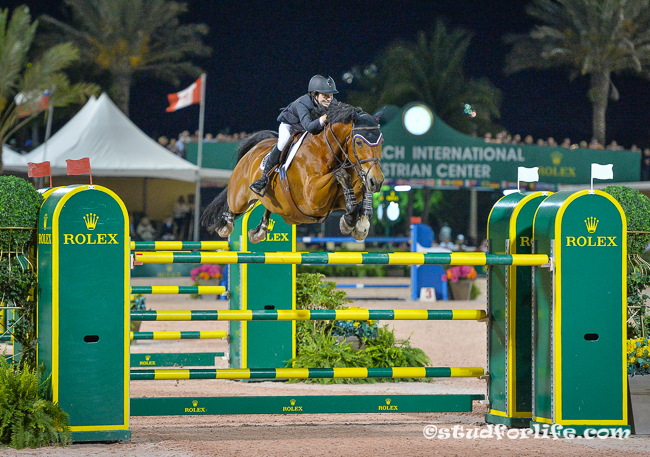 How do you feel about riding with the likes of Kevin Staut, Olivier Philippaerts, and the top American riders such as Beezie Madden and your coach, McLain Ward?
Lucy: I'm excited to be able to be able to compete at that level, and be exposed to that level of riding firsthand, without having to go overseas.
I've done the Saut Hermès in Paris, competing against other young riders in the U25. I was able to warm up in the schooling area with the best in the world and I'm looking forward to doing that, in even more depth, at the Masters.
Are you nervous at all about competing in such a high-pressure atmosphere?
Lucy: It is different when you're walking the course with the majority of the top in the world. But I really just focus on trying to stick to my plan and think about it like it's any other show, and hopefully my nerves won't get in the way.
Recently I've been competing a little bit more at the four star and five star level. I'm coming off of a good last few weeks in Florida where I did the four star and five star there. So, I'm just rolling off that, trying to take some confidence from my results, and my partnership with my horse, and go from there.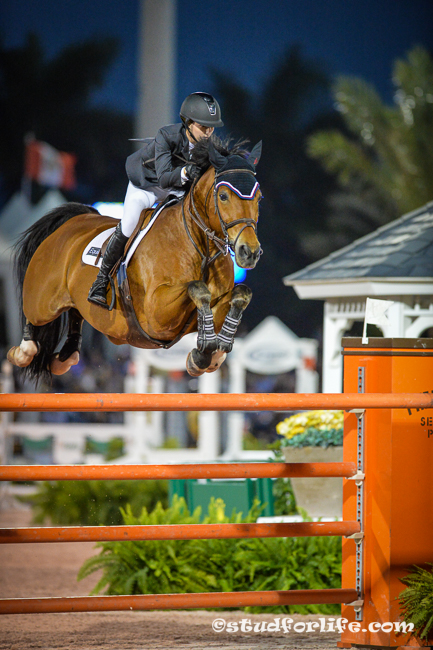 What is your method for walking your course and making your plan?
Lucy: I usually walk the course once or twice by myself, and once or twice with my trainer. I just make sure I'm very confident in what I have to do, as far as the strides and what my turns might look like. Depending on when I go I try to watch a few, make sure the course is riding the way we plan it, and execute the plan. There are a lot of other factors that come into it that you can't really worry about, such as how everyone else is doing, and things like that. Not worrying about outside factors is an everyday task to practice. I definitely have not perfected it or come close to it. I try to emulate the same plan whether I'm walking a medium amateur speed, or a big grand prix, so that it becomes routine and they all start to feel the same.
And what can you say about receiving coaching advice from McLain Ward?
Lucy: It's awesome