Lucas Porter, part of the new American generation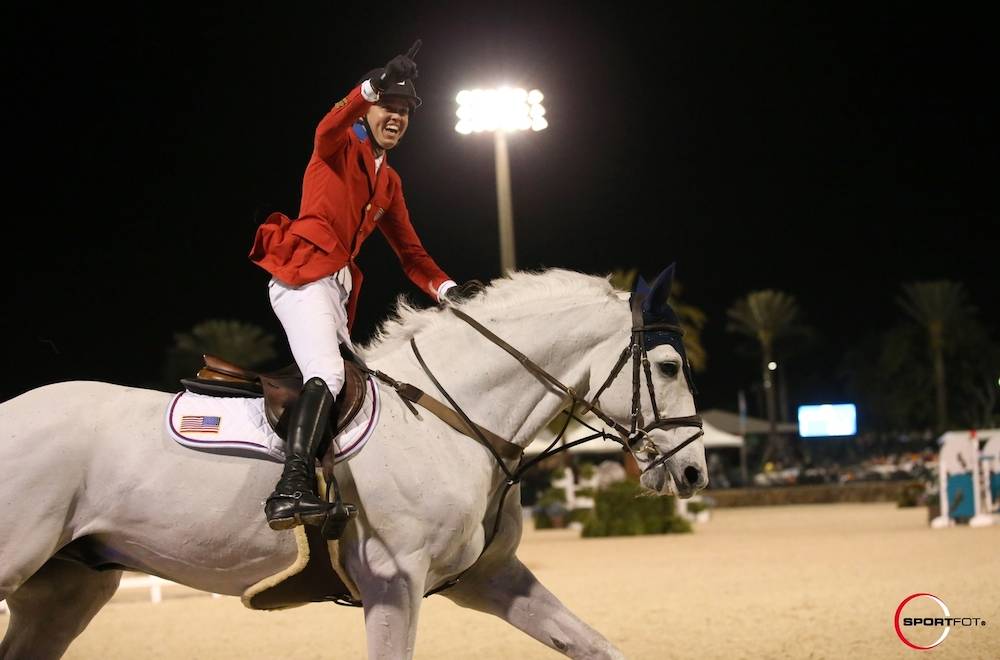 05 July 2021
On the occasion of the Paris Eiffel Jumping, Studforlife met with a young American rider, Lucas Porter, who came over from the United States for the summer season. At 23 years old, he is one of the best riders of his generation, being the World No. 7 in the International Equestrian Federation's U-25 rankings. Let's find out about him together!
How did you get your foot in the door?
"I started riding in America, obviously, first with ponies and then I worked my way up through the ranks in the Junior level. I had a wonderful horse called Phineas (Lamentos), with whom I won the individual gold medal at the North American Junior Championships in Lexington. Then, after the Juniors, I moved on to the Young Riders where I started in the CSI5* series in the US. I really wanted to take my young career to the next level, so I thought the best move for me would be to come to Europe and to train with the best of the best in the world. I was fortunate that I was able to get in contact with Jeroen Dubbeldam and begin training with him. And now, here we are six years later, I'm 23 years old now so I'm still very young, but my career has really elevated my riding and all aspects of my horsemanship to the next level."
Lucas Porter and Phineas at the North American Championship in 2014.
We see that in the United States, young riders like you already have considerable experience at the top level. Tell us about your system!
"The show jumping in America is quite an industry. We have a great sport federation; we have wonderful support from many passionate sponsors, and really enthusiastic and hard-working show organizers that put on great events. I think that combination really allows the U.S. Equestrian Federation to try to grow the sport in the country as much as they can. In America, the goal is to train young riders for the highest level, which is an advantage over other countries. Our horses are bought in Europe, and that is a good thing for our progress! As you can see from the 10 riders on the long-list for Tokyo, there are many and it continues to increase year after year with young and talented riders! My goal is of course to become one of the best American riders in the world."
Precisely, you are training for that with Jeroen Dubbeldam, the only rider in the history of show jumping to be the Olympic, World and European Champion! How is your relationship going?
"When I'm in Europe, I'm based at my brother Wilton Porter's stables in the Netherlands, which is close to Jeroem Dubbledam's stables. It's great to be close to him and to have a European base here. I'm lucky to be trained by him. When he can come to a show with me, his advice is very valuable for the development of my riding. He's a professional rider so every step with him is important."
Jeroem Dubbledam came to the Paris Eiffel Jumping to keep an eye on his pupil.
What about your string of horses?
"For the moment I have a group of four horses in Europe that are really good. Half of them are capable of competing in Global Champions Tour events, and maybe not all the Grand Prix events, but at least the intermediate events. My best horse is C Hunter (Cassini II), a 14-year-old gelding. He has been with me for four years. With him I've had good results and jumped big Grands Prix and big shows. With my second horse, Hope Street (Casall Ask), we are focused on the Global Champions Tour."
Lucas Porter et C Hunter at a 1.55m event at Paris Eiffel Jumping, where they took 5th place.
This year, for the first time you joined a Global Champions League's team, the Shanghai Swans. Is it a good circuit for a youngster like you who wants to gain experience?
"Yes, this is the first year I'm participating in this circuit as an U-25. Of course, for me it's a way of reaching the top level. Before, I was only competing at the CSI4* level but now, being on this circuit, I can compete at the CSI5* level and ride against the best riders in the world. This allows me to gain experience! The level of the competitions, the prize money and their locations allow the sport to grow in each country. We are exposed to a large audience, which is something I've never seen before, and it's great! However, I think the most important thing on this circuit is the welfare of the horse. We have to make the right decisions for each stage, like sacrificing one venue in a town over another for example."
Teaming up in the Global Champions League is one thing, but does the national team appeal to you just as much?
"This year is an Olympic year... and the U.S. has ten riders on the long-list; they are competing in the Nations Cups to qualify for Tokyo. I'm not there, so that allows me to focus on the Global Champions Tour. However, being part of the national team is my next goal. In the future, I want to excel and maybe become one of the top riders."
Lucas Porter has already worn his nation's colors, notably in the Nations Cup of the CSIO4* in Wellington in 2020 where he won the event with his teammates.
We've spoken a lot about sport, but are you studying also?
"I finished my studies in December, I went to university in the US where I got a degree in American history. I really enjoyed those three years because it was both important for me to study and ride, managing to combine both. Now that I'm done with school, I can fully focus on my riding career."
Photo credit: Sportfot.com