The loss of Cabdullah du Tillard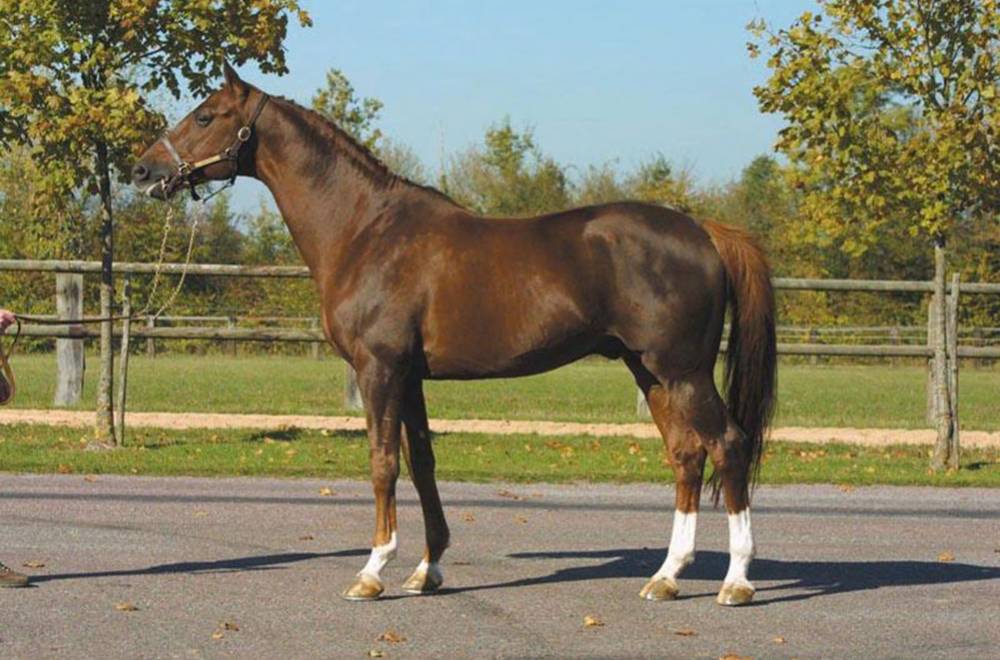 03 August 2020
This Sunday, France Elevage Group announced the death of the Selle Français stallion Cabdula du Tillard (Abdullah x Galoubet A) who won many international victories under Edouard Coupérie's saddle, including the Grand Prix d'Alençon in 1999. Cabdula was a maternal half-brother to Olympian Viking du Tillard, who was ridden by Hervé Godignon, as well as the great winner Mic Mac du Tillard, while their dam was a maternal half-sister of the Selle Français' treasure, Jalisco B.
Having just made it to his 30th year, Cabdula du Tillard passed away in Loiret, at the Haras d'Allou, at the home of Véronique and Régis Grassin, who had carefully looked after him since his retirement more than ten years ago.

He was his owner Henriette Evain's "heart horse". She accompanied him everywhere; during his training days with Caroline Marquet and Bruno Souloumiac, before he joined the Grand Veneur stables and she watched him have a superb international career under the saddle of Edouard Coupérie.

From Rome to Dublin, Bordeaux to Mechelen, indoors and out, in Grand Prix and speed events, he has more than 150 victories and rankings at the CSI level, and six consecutive years with an ISO above 160, all with the same rider, which is a performance, that is to our knowledge unequalled to date for a French stallion.

In his first year of breeding, he produced Istom, the winner of the 7-year-old event who died on duty at 9 years old during a sadly notorious French Championships... he also produced Idylle du Thot, Illinoise de Cabdula and Ismène du Temple, all winners at the highest level in CSO and CCE events.

Uncommonly sensitivity, he was an extraordinarily endearing horse who never left anyone indifferent and all those who were close to him today have a heavy heart...