Lorenzo still impresses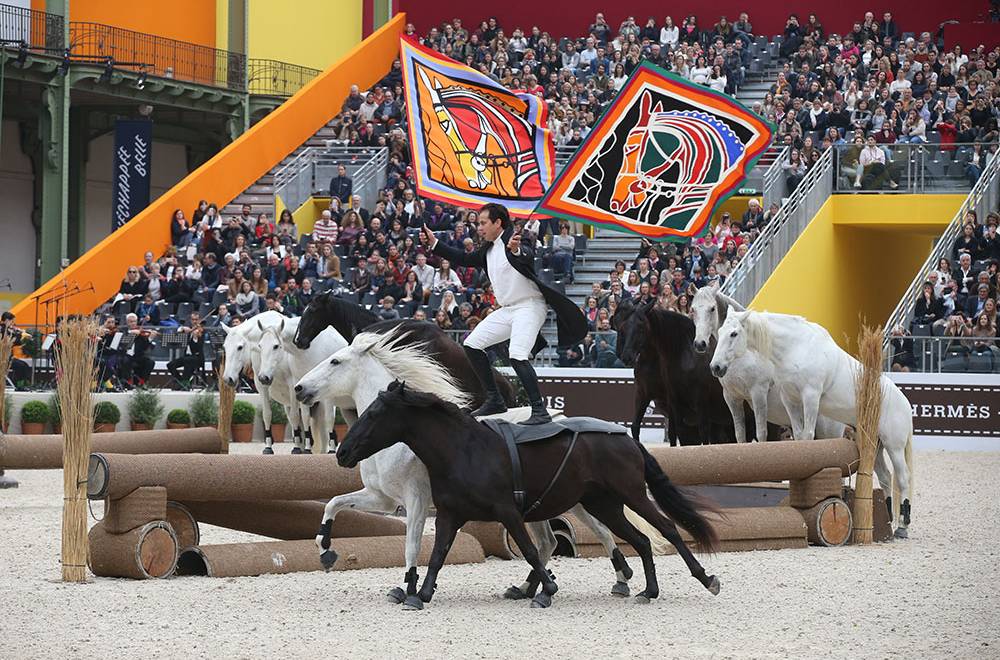 25 March 2019
The Saut Hermès is a magical place and a five-star competition but also boasts a tradition of very high-level shows. Out of the 10 editions, Bartabas and his company have performed there five times, each even year, while the odd years have been the stage for great names of the equestrian show world: Jean-François Pignon (2011), the Cadre Noir of Saumur (2013), Alexis Guss (2015), and Mario Luraschi (2017).... The stakes were high, but who better than Lorenzo to take up this ten-year challenge?
Lorenzo's show was attended not only by all the spectators of the Grand Palais but also by his mother, his daughter... and Bartabas!
The years go by and his shows evolve. The man is one of the great names of the horse world. His is an act that can be admired by both novices and professionals. He knows what it means to be demanding, and under pressure as well, not to mention his passion for detail. And, like any sportsman, he always wants more.
Once again, the GL Events team knocked at the right door.