The legend Flexible has passed away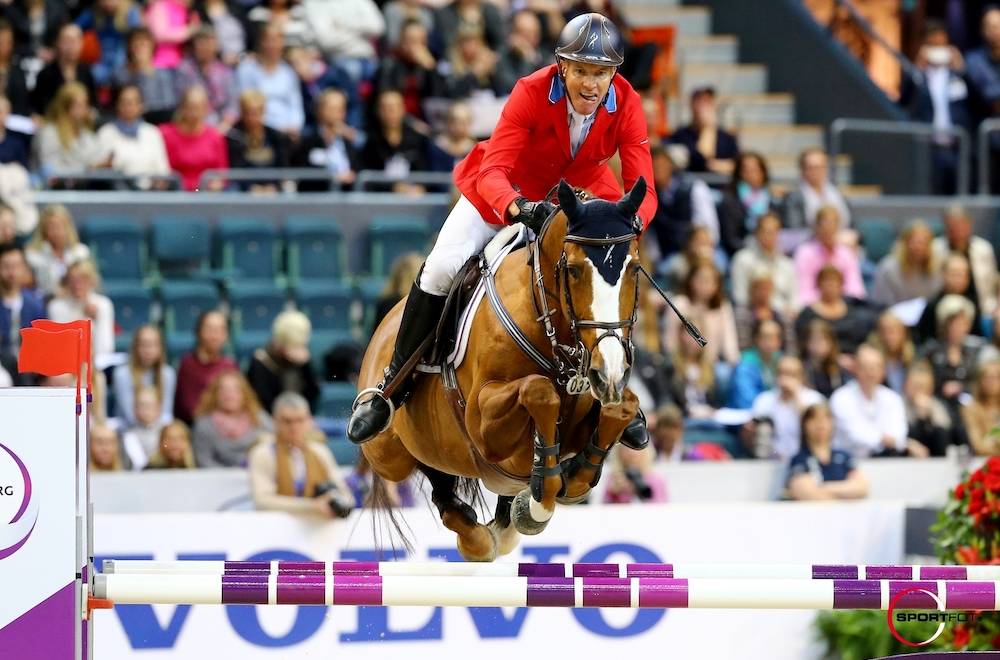 25 August 2021
Author : Eléonore Magnien
American rider Rich Fellers and his team have announced the passing of Flexible on social media. He died yesterday peacefully of natural causes in his sunny paddock.
The little chestnut stallion has left his mark on equestrian sports thanks to his remarkable track record. He finished eighth at the London Olympic Games but excelled particularly on the World Cup circuit. He rode no less than eight finals, one of which he won in 's-Hertogenbosch in 2012. He also placed second in Gothenburg in 2008 and seventh in Las Vegas in 2015, when he was 19 years old! He didn't retire until two years later and spent the rest of his life enjoying the Oregon pastures while jumping a couple of small fences to keep fit from time to time. Flexible was a true model of longevity and generosity, typical of Irish Thoroughbreds.
The chestnut came indeed from the Emerald Isle. Born at Catherine Doyle's, he was the son of the excellent Cruising and of a Thoroughbred dam whose maternal origins are unknown. She nevertheless gave birth to three offspring including Flexible of course, his own sister Flexing, and a stallion by Ramiro B named Samgemjee, all of whom jumped 1.60m events.
Although Flexible was little devoted to breeding, he nevertheless sired several successful international show jumping horses at intermediate levels, but not enough to make him a truly successful sire.
Here's the jump-off against Steve Guerdat and Nino des Buissonnets, which he won in the World Cup final in 2012:
Featured photo: Sportfot.com