Laura Kraut splits from Fleurette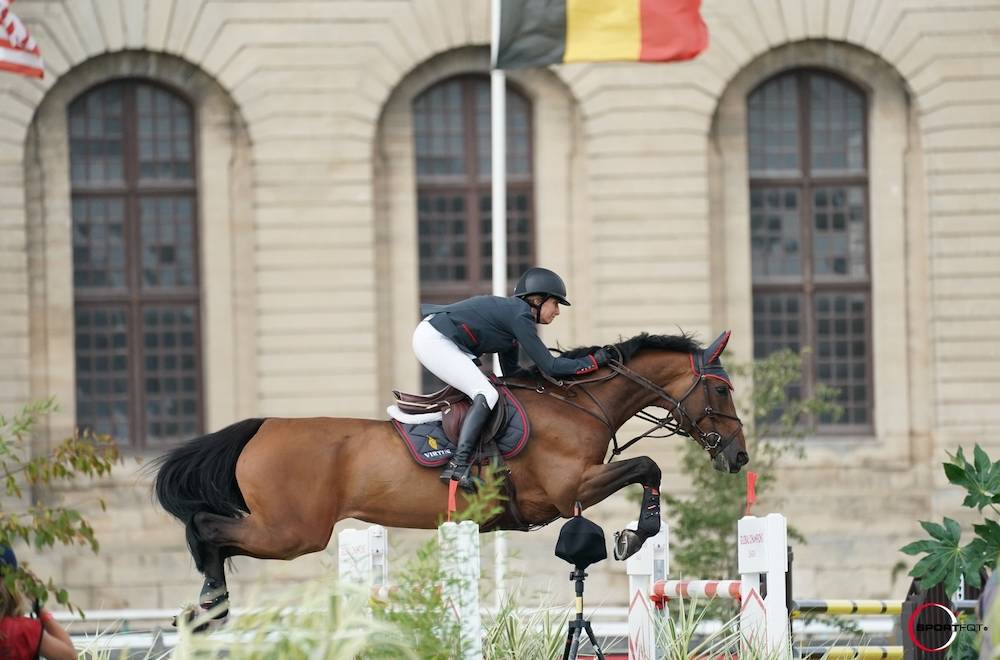 24 April 2021
The news was announced by World of Showjumping, Fleurette (Verdi TN) is leaving her American partner Laura Kraut. The 12-year-old mare won't change competition colors, however, as she will now be competed by a young rider from California, Nicolette Hirt. "I'm so thrilled to have this mare on my team now. She has been all over the world and I'm excited to learn from all of her experience. I'm so lucky to have her in my string and can't thank everyone involved enough for making this happen," commented the American rider to the website.
Nicolette Hirt and Fleurette at the Wellington National event earlier this week.
Born and bred in France at Xavier Remy's home under the name Vvaramog de Brève, Fleurette competed in her first international competitions with France's Christophe Escande and Penelope Leprevost. With the latter, the bay actually competed in her first 5* at the CSIO of St. Gallen in 2018, before joining Dutch rider, Stefanie Carroll. A year later, Laura Kraut began riding with Fleurette, with whom she got used to the highest level, notably with a victory in the CSI4* Grand Prix in Saint-Tropez and the CSI4*-W World Cup stage in Washington. Her new rider hopes to be able to compete in a few events on the new Major League Show Jumping circuit in 2021.
Photo credit: Sportfot.com