The largest online auction of the season is now open at Ekestrian!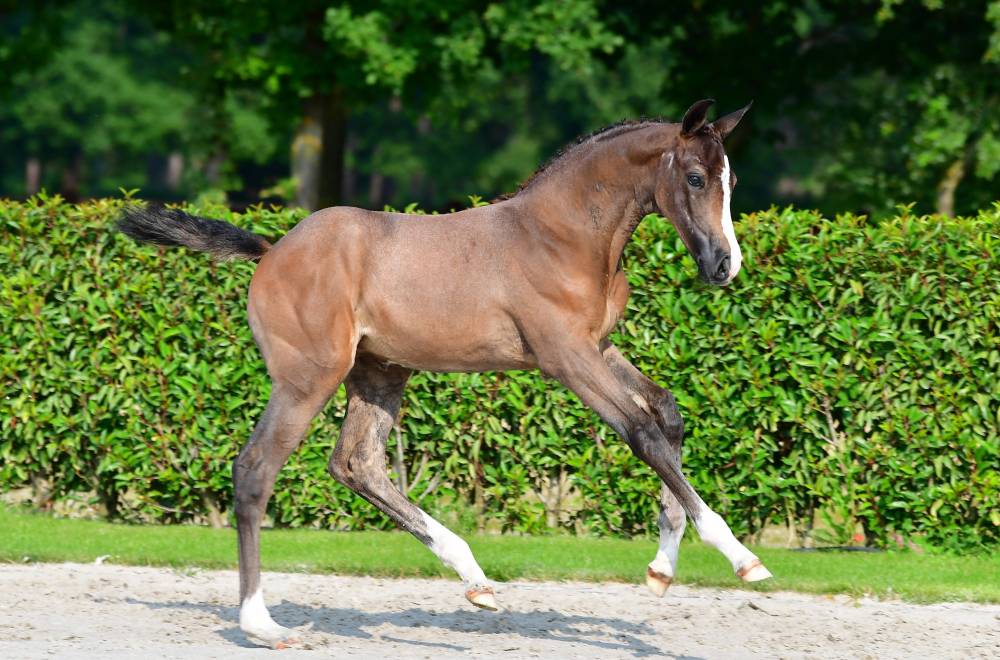 26 October 2021
The Elite Auction has started and will close lot by lot, minute by minute TOMORROW, Wednesday, October 27th at 9pm (Paris time).
You can now find the 48 exceptional lots of the catalogue: https://bit.ly/3b9wWRE
26 foals to be born, including 8 females, 9 foals including 4 fillies, 4 broodmares, 8 frozen embryos as well as an approved stallion with 500 straws.
The best damlines in the great sport and breeding : Usha van't Roosakker, Qerly Chin, Cordula de Laubry, Carthina Z associated with the best leading sires and champions: Chacco Blue, Diamant de Sémilly, Cornet Obolensky, Cumano, Comme Il Faut, Casall, to ensure the future of your stables!
- Rare! Brother/sister of Toveks Mary Lou, winner of 3 CSI5* 1.60m Grand Prix and 2 CSIO5* 1.60m Nations Cups in 2019 with Henrick von Eckermann, by Cumano!
- Cordula de Laubry's damline! Cumano with the first daughter of Malissa de Muze, CSI5* 1.55m in Aachen 2021 at 9 years old with Lorenzo de Luca, winner CSI5* 1.50m and sister of 9 performers 1.50m to 1.60m including Global, Fantomas de Muze, Lector vd Bisschop
- Cornet Obolensky with the sister of Gatoucha van't Roosakker (sold for 570 000€ in 2020) By Inka van't Roosakker, dam of Leonardo van't Roosakker CSI3* 1.45m and two 1.40m performers, one of the best damlines of Usha van't Roosakker
- Heartbreaker with the sister of Jade vd Bisschop, CSIO5* winner and bronze medallist at the 2021 European Championships with Pieter Devos, also sister of Secret Love Wonderland, dam of 2 performers 1.55m-1.60m !
- Rare! First daughter of Maia, full sister of the exceptional Darry Lou, winner of the CSIO5* 1.60m Grand Prix in Calgary with Beezie Madden!
- Triomphe of Muze, BWP, NRPS, SF, SBS approved stallion, 1.50m Grand Prix winner, sire of 10 1.60m performers, brother of Tottori de Muze classified CSI5* 1.60m, by Chin Chin x Galoubet, damline of Ifrane X! With a lot of 500 frozen straws
Don't forget to create your account and/or update your details on the website to be able to access the catalogue and bid during the auction: https://bit.ly/30WJDgJ
Information and price estimates from the Ekestrian team at +33.7.86.32.75.17 or [email protected]