L'Arc de Triomphe in Italy.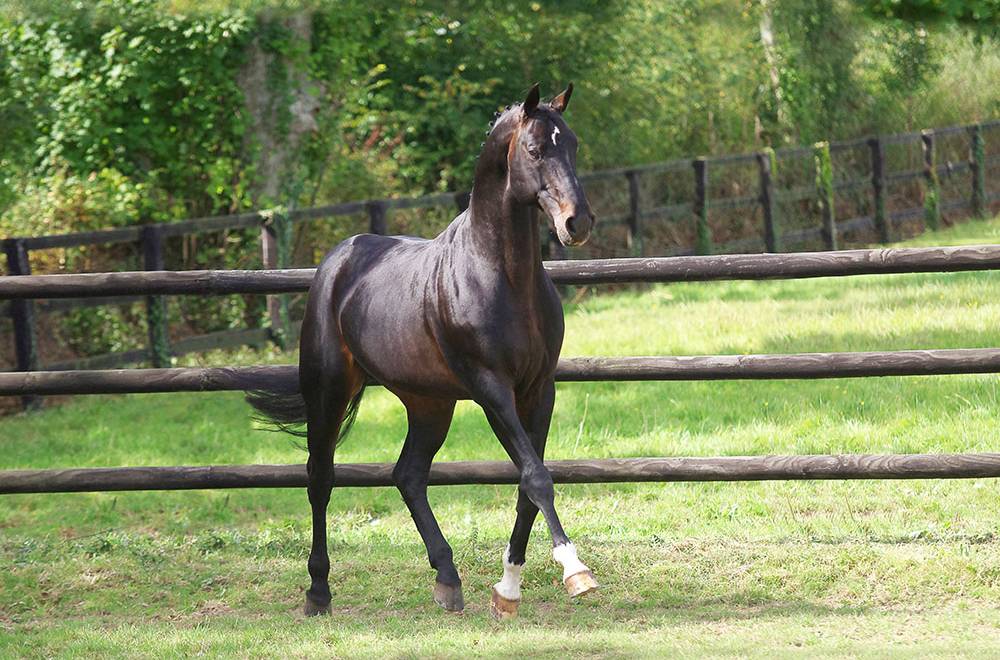 03 March 2020
L'Arc de Triomphe won't be available via Zangersheide stud, but rather, in Italy, at "Al Top Stalloni" where he'll meet his son Quinoto Bois Margot, and Victor Hugo Bois Margot (Quaprice Bois Margot) as well as Katchina and Jaguar Mail's brother, Ulgar Mail (Corrado I).
It must be admitted that the latest Zangersheide recruits, Epleasure van't Heike, Kassander van't Roosakker, Catoki and co. might well overshadow the Haras du Bois Margot star, who was disrupted at the Saint-Lô stallion show in recent weeks by a banner widely-advertised on social networks, as well as a disagreement about Cornet du Lys' distribution, who has moved on to the Haras de Beaufour.