Kent Farrington & HH Azur Recognized as 2017 Longines FEI World's Best Jumping Rider & Horse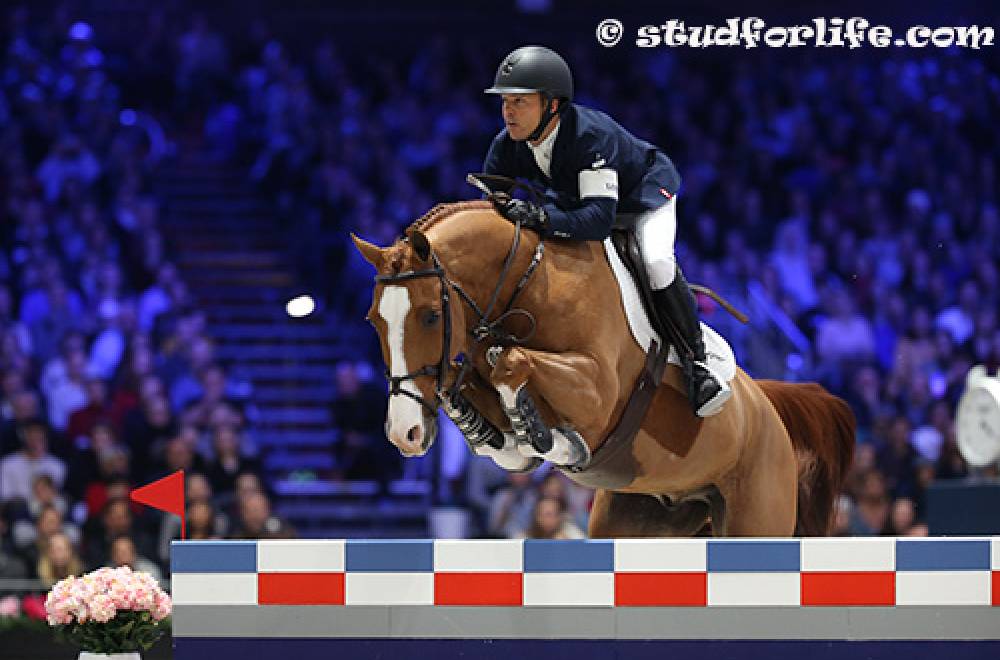 11 April 2018
In Paris on Wednesday, April 11, 2018, Longines and the FEI presented two awards during the World Cup Final draws, held in the Mairie de Paris (Paris City Hall).

The Longines FEI World's Best Jumping Horse and Rider Awards were established last year, as a recognition of the world's highest officially rated jumping horse and rider.

The recipients of the awards were HH Azur, owned by Francois Mathy and Double H Farm, and the USA's Kent Farrington.

The two awards are determined from accumulated points throughout the whole calendar year; the Longines FEI World's Best Jumping Horse is determined from the horse's 10 best results of the year in the Longines Rankings, and the FEI World's Best Jumping Rider is the leading rider in the Longines Rankings at the end of the year.

Despite spending the last two months on the sidelines due to a broken leg, Kent Farrington has maintain his Longines FEI World Number One Ranking for over 12 months. In 2017, he ended the year on 3313 ranking points, well ahead of World Number 2 Harrie Smolders, with 2953 points.

In addition to winning the 2017 Longines FEI World Cup Jumping Final in Omaha with McLain Ward, HH Azur earned ranking points throughout the year with many top finishes and wins. Francois Mathy was in attendance with McLain Ward to accept the award, and a Longines timepiece as well as a crystal trophy.

Farrington was also in attendance in Paris for the ceremony—it was his first public appearance since his injury in Florida earlier this year.