Kassander van 't Roosakker joins the Zangersheide stud.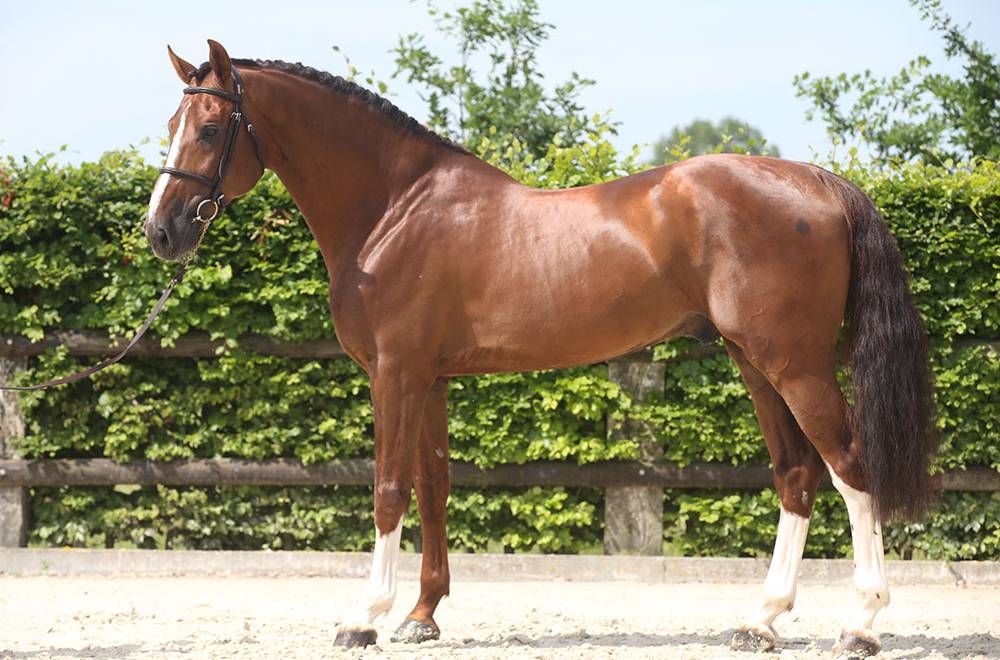 10 January 2020
The breeding season is fast approaching and it was thought that there would be no new arrivals at the Zangersheide stud, but now they'll be welcoming Kassander van 't Roosakker (Echo van 't Spieveld x Carthago x Darco x Chin Chin). At just 10 years old, the stallion will now exclusively focus on breeding.
Born at Marc Kluskens Van't Roosakker stud, Kassander is a son of the Grand Prix mare Electra van 't Roosakker who has been training with Jos Lansink and Janika Sprunger, while his sire, Echo van Spieveld, is Niels Bruynseels' former Grand Prix horse. He comes from the famous Usha van't Roosakker bloodline, just like Cella, Babbe, Gatoucha, Erco van't Roosakker, George Z and many others. Until now, Kassander has been almost inaccessible to breeders and Zangersheide intends to change that.
"In the past I have bred some very good horses like Cella and Electra, but Kassander has always had a special place in my heart. I'm still convinced that he's one of the best horses I have ever bred, but unfortunately, he got injured. He would need a to be rested from competition for 3 to 6 months. It was a hard decision, but the demand for semen was so great that I decided to make him available through Zangersheide. I would really like to thank Grégory Wathelet and Diether Laheyne and their teams for the good care and work they have done for Kassander over the last few years. Kassander has moved to Zangersheide to prepare for the breeding season. His oldest progeny are reaching 5 years old and it has become very clear that they've inherited his promising athletic ability," said his breeder and owner.
Judy-Ann Melchior is also very happy with the new recruit: "I'm very happy with the arrival of Kassander van't Roosakker at Zangersheide. He's a talented sporthorse that we've been following for many years and have had the opportunity to see several very promising offspring from him. Through Echo van Speiveld, he combines the blood of Heartbreaker with the famous Usha van't Roosakker line."