Jos Verlooy is the Belgian champion!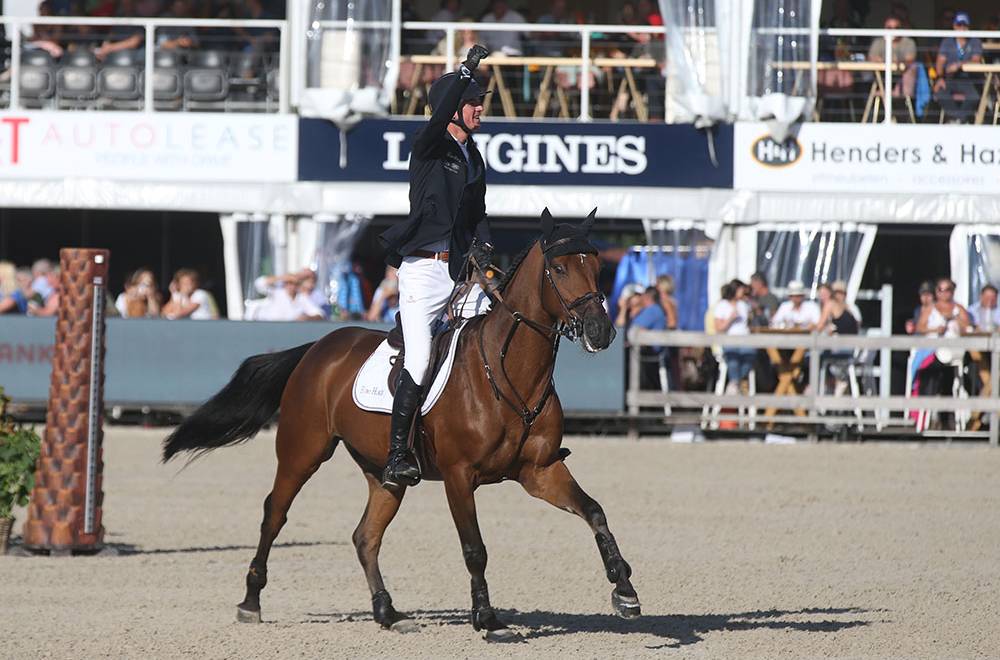 21 September 2019
Many made mistakes in the final, and it was a particularly difficult day for Niels Bruynseels who fell from first to 9th place with Illusionata van't Meulenhof (Lord Z), Emerald, Diamanthina vh Ruytershof and Nixon vh Meulenhof's maternal half-sister!
Only three combinations made it to the final round in the end: Jeroen de Winter and Karmelita van den Dries (Diamant de Sémilly), Zoe Conter on the stallion Univers du Vinnebus (Luccianno), and Pieter Clemens on Icarus (Querlybet Hero). Sitting in seventh before the final round, the Lansink Stable's rider was the only one to finish with a double clear round, moving up to 2nd place!
After him, it was a massacre! Having had a great championship thus far, Frédéric Vernaet backed off with four faults in each round with his very consistent Dieu Merci van T&L (Toulon), who asserted his presence, but he earnt himself a time fault that deprived them of the podium.
Clear in the first round, Wilm Vermeir was able to put the pressure on, but he couldn't avoid taking a rail with King Kong d'Avifauna (Think Big), also at obstacle No. 7, the plank at the start to the combination.
That plank also fell for Gregory Wathelet. Unfortunately, Full House Ter Linden (Forever d'Arco Ter Linden) knocked a second pole at the end of the course, pushing his rider back to 5th place!
Jos Verlooy walked out on track with a comfortable lead of no less than 7 points! He was therefore able to afford a rail, and time faults. The 4 faults were quickly added to the board at the first combination... the pressure started to build... but he held his nerve! At just 23 years old, Jos Verlooy has won his first Senior Belgian Champion title with Varoune (Verdi), who he acquired from Germany a few months earlier.