Johan Lenssens puts his boots and competition jacket back on again!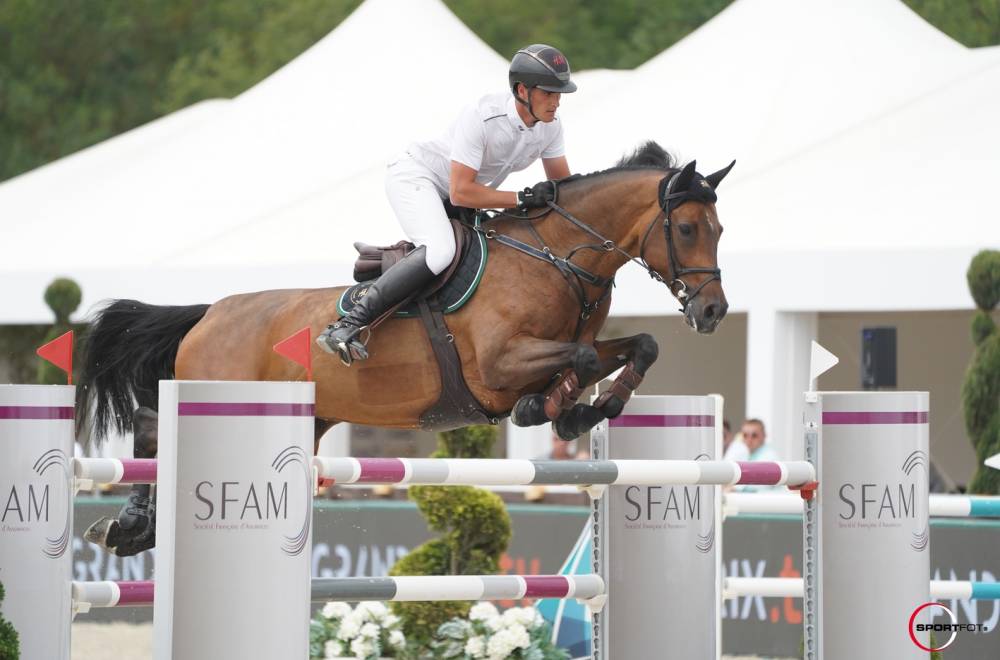 13 November 2020
An international rider and frequent member of the Belgian team, Johan Lenssens hung up his boots many years ago to focus on horse trading and coaching. As a successful talent scout, e.g. Flora de Mariposa, Forlap DC and California to name but a few, he decided today to put his jacket back on with Catelaya 3 (Cachas x Cassini II) who, after helping Thibault Philippaerts participate in the European Championships in Fontainebleau, evolved to five-star events with his brother Olivier.
"We had entrusted Catelaya to the Philippaerts family with whom we have been working for many years, as well as Stal Tops and a few other riders. The mare needed a break, and she came back home. Eventually, I decided to take her to a few training competitions to restart her, before deciding to participate in this CSI in Opglabbeek. Honestly, I get a lot of pleasure from being back in competition. Obviously it makes everything very pleasant being with a horse of such quality. I know that at that age of 12, the time to market her is nearing. We'll think about what is best for her career plan. As far as I'm concerned, I plan to continue riding, but from now on I will limit myself to two horses, just for my own pleasure. I accompanied my partner to the competition, and I was present all the time, which was something that motivated my return. For several years now we have really been focusing on developing our business, but if I can derive pleasure for myself by going back to competition, it's a must," explained Johan Lenssens.
Featured photo: © Sportfot.com