Jo de Labarde has passed away.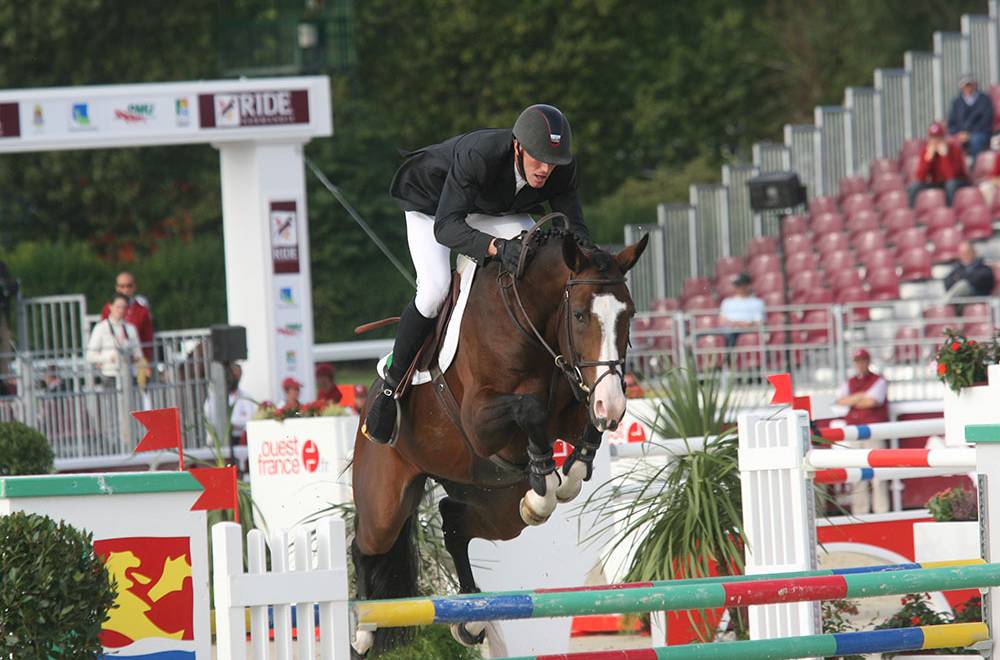 29 January 2020
Jo de Labarde (Quat'sous x Kissovo x Questeur) distinguished himself at the highest level under Kevin Staut's saddle, winning the Nations Cup in Zagreb, finishing second to Falsterboet, and he was also placed in the Grand Prix's of St Tropez, Lyon and Barcelona. The Selle Français stallion was then castrated and never returned to his best. He continued his career under the saddle of his owner Florinda Detouteville, until his retirement at the age of 20.
"I was very lucky to meet a horse like Jo de Labarde in my lifetime. When I tried him out, it didn't go so well and I told my spouse that he seemed very complicated... but he insisted that I take him to the competition... which I finally did... and we won the event, then we won the following week and the week after that. Of course, they were just small competitions compared to what he'd done before. We jumped 1.25m, 1.30m events, but for an amateur rider like me, it was a great match. Over the months, we built a very strong relationship. I had had the opportunity to see him on television at Equita Lyon, like many people, but I would never have imagined that he would one day come into my life like that. Besides, it's not very common that a horse that was previously ridden by a professional manages to adapt and make things pleasant for an amateur rider. Jo knew how to say "let me do it now".
He was so balanced that anyone who rode him just didn't want to get off. The only regret I have for him is his stallion career, because he only has a few offspring. However, when I took over the horse, we also got his stored frozen semen, which is of very good quality, and we noticed how well he was stamping his foals. Several specialists told me that that was rare and meant that he was a good breeding stallion. This year, one of his offspring, which is an Appaloosa, went to the French Foal Championship and was sold to Stoeterij Van de Helle with the aim of producing him as a stallion. I think Jo was one of those horses that liked people more than horses. It took him some time to accept his retirement. At first he was angry when he saw the truck leave without him, but he had got used to it and enjoyed his retirement, going to the paddock every day, for as long as he wanted, and being ridden every now and then. He never had any health issues, his health was perfect," Florinda Detouteville explained. Unfortunately, an aggressive bowel torsion decided to end the fairy tale.