Jérôme Guéry has withdrawn from the European Championships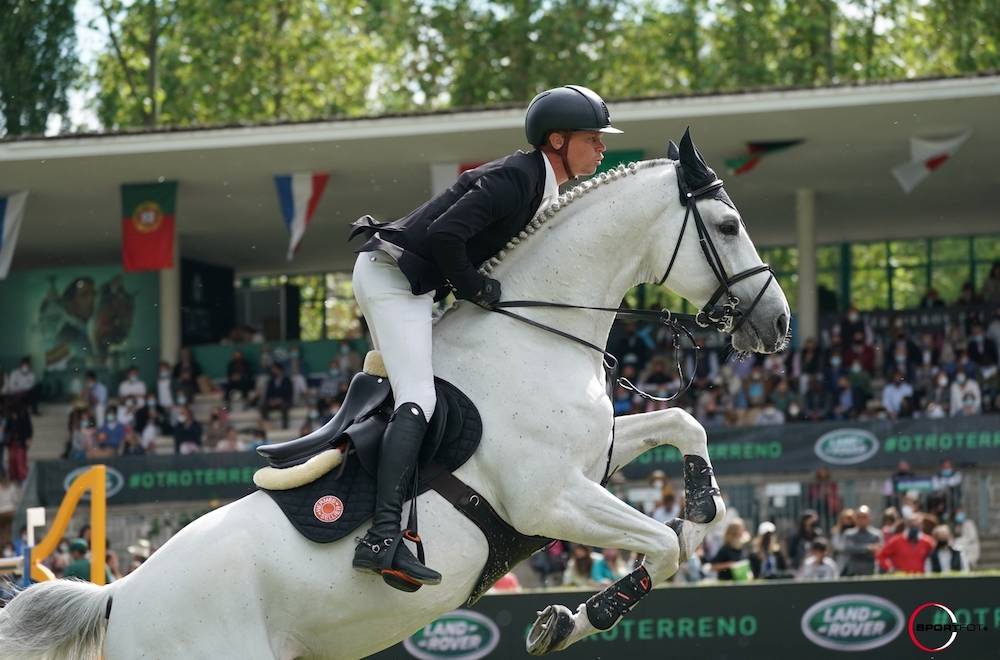 25 August 2021
The Belgian Federation has announced the withdrawal of Jérôme Guéry and his gray mount Grupo Prom Milton (Mylord Carthago) from the European Championships which are to be held from September 1 to 5 in Riesenbeck, Germany.
After some consideration, the rider and owner of the 10-year-old stallion have decided not to enter Grupo Prom Milton into such a large championship. Among their 12 5* event outings this year, the duo won a 1.45m event in Madrid and posted a clear round in the Nations Cups of La Baule and Rotterdam.
Jérome Guéry will therefore not be challenging the European Team Champion title. Peter Weinberg will defend Belgium's colors along with Pieter Devos, Nicola Philippaerts, Olivier Philippaerts and Jos Verlooy. The first reserve is Wilm Vermeir with IQ van het Steentje.
Featured photo: Sportfot.com