Jean Brohier has passed away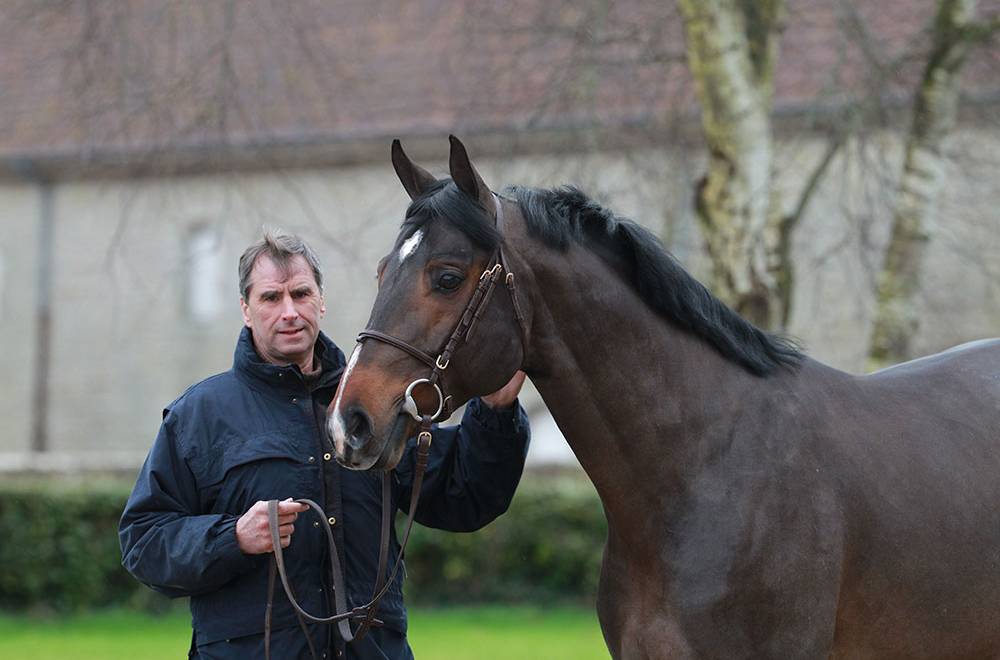 29 July 2020
The Elevage de Tamerville was taken over several years ago by his son Denis Brohier (pictured here with stallion Tibet Tame) but today, the Normandy stud mourns its founder's passing. Jean Brohier was 94 years old. A very discreet character, he nevertheless marked the history of Selle Français breeding by being one of the first private stallion breeders, and notably by distributing Fair Play III's semen, whom he bred. This horse is none other than the sire of his top horse, the stallion Narcos II, who became famous in France as well as on the international scene with a young rider from that time, a certain Eric Navet.
Jean Brohier had founded his breeding business by buying two thoroughbred daughters from the Haras du Pin that he liked a lot: Ma Pomme, a daughter of Furioso xx (and full sister to star international performer Pomone, who was crowned World Champion in Buenos Aires with Pierre Jonquères d'Oriola) as well as Il Pleut Bergère, a daughter of Foudroyant II xx. His idea was to cross both lines, which proved to be successful, as that is how Narcos II was born.
But the breeder also produced the stallion Quat'sous, who performed at the international level under Guy Martin's saddle, and many other champions. His lines are still present at the stud and are part of the foundation breeding of stars like Old Chap Tame. His breeding lines have also spread throughout Normandy and elsewhere, producing many stars such as Steve Guerdat's Olympic Champion, Nino des Buissonnets.
Jean Brohier's death occurs six months after that of his brother George Brohier, another pillar of the Selle Français, whose horses of the "de Pierreville" affix have achieved numerous victories on the competition grounds.