Je Maintiendrai has moved to Cian O'Connor's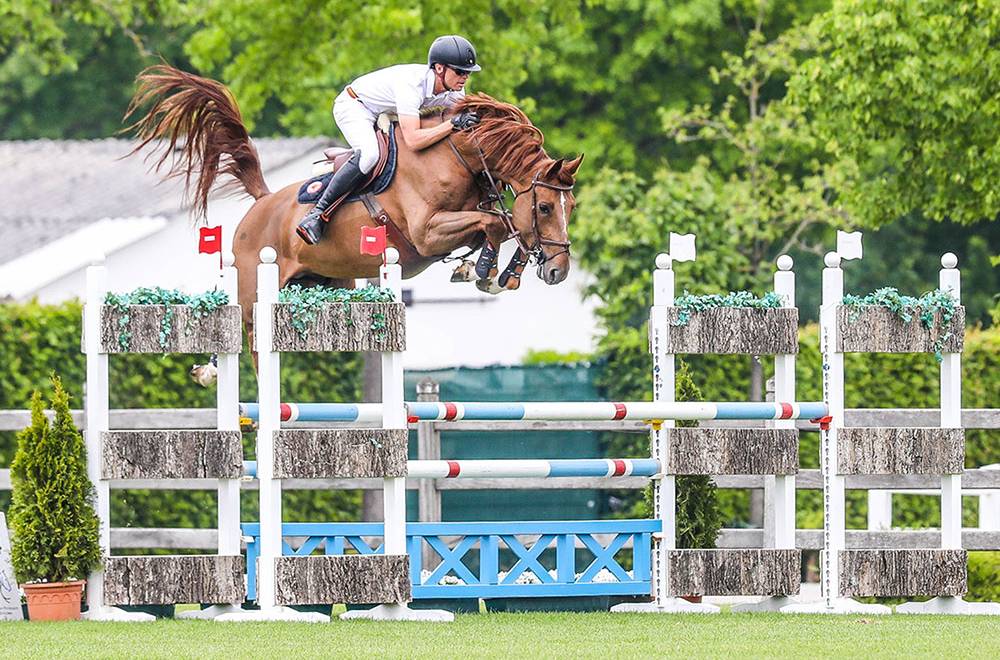 14 June 2020
At 6 years old, after being trained by Virginie Thonon, Je Maintiendrai (I'm Special de Muze x Comme Il Faut x Lux Z) had been acquired by Ludo Philippaerts and Jérôme Guery. In the end, he only did one competition with the Brabant rider, but their results didn't go unnoticed and their training in Aachen did nothing but confirm his impressive performances.
The SBS approved KWPN stallion will now continue his career under the saddle of Cian O'Connor, who can count on having a very promising mount in his stables.
"Je Maintiendrai had been bought as a foal in Holland by his former owner, Martin Wauthy, who had him approved by the SBS and started to ride him himself. But the horse didn't really fit into his system and in December of last year he called me and asked me to ride him. He's a horse with a lot of character but incredible ability. He didn't have a lot of experience but he's very easy to deal with and has the desire to do well. We thought it would be good for him to go on tour... so we took him to Oliva. He quickly found his feet and a lot of people were interested, but as we got on very well with Jérôme Guery, and we'd already shown the horse to him when he came to see us, we gave him priority. After that, things went very fast as Jérôme decided to sell a half share of him to Ludo Philippaerts, and now he's with Cian O'Connor. That doesn't surprise me at all because I think that this horse really has the ability to go to the highest level," explained Virginie Thonon.
Jérôme Guery's FB post this Saturday:
Farewell Je Maintiendrai!
He passed like a meteorite through my stable; Je Maintiendrai arrived at the beginning of the year before doing the 6-year-old events at the Winter tour in Oliva with me. Given his aptitude and talent, that was all it took this stallion to arouse interest. He will now continue his career under the saddle of the Irish rider Cian O'Connor. A sale that was carried out in collaboration with Philippaerts - We Live Horses, the co-owner of the horse. I wish Cian much success with Je Maintiendrai, whose career is just beginning.