JCS Chacco Dia goes to Peder Fredricson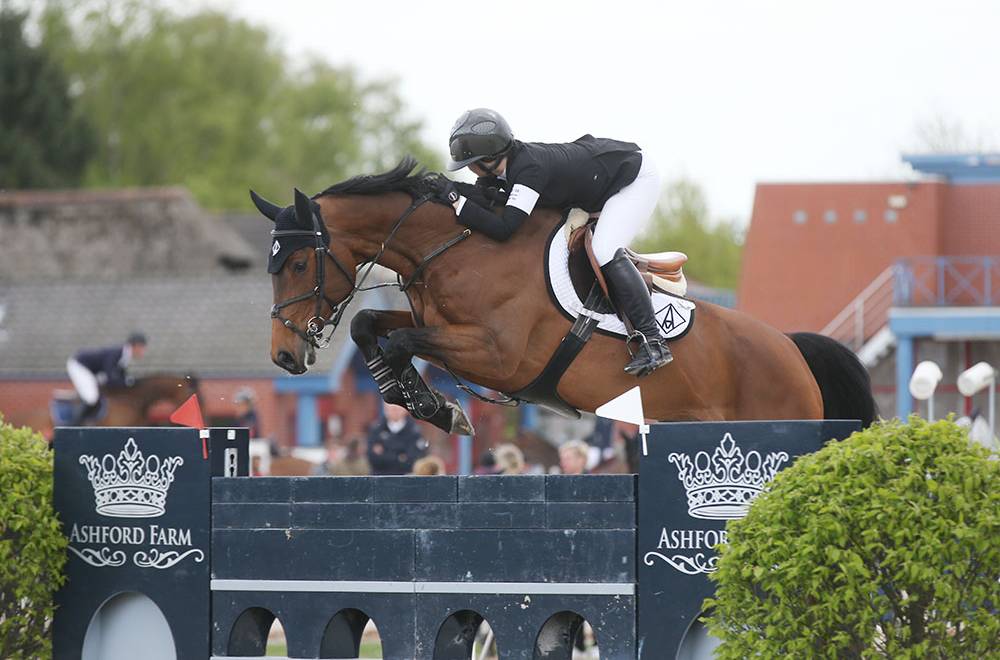 13 November 2019
Acquired at the age of 7 by Emma Augier de Moussac from Michel Spaas, JCS Chacco Dia (Diarrado x Chacco Blue x Baloubet du Rouet) has continued to progress until their amazing 5th place in the Oslo World Cup stage. This year, the pair had consistent top results: 4th in the Canteleu Grand Prix 3*, 3rd in the Lier Grand Prix 3*, and second in the St Tropez Grand Prix 4*!
The 10-year-old mare is the daughter of Cabanus' sister (Cartoon), who has herself competed at Grand Prix level.
"Selling my horses is not something I have to do, and I think Chacco Dia still has a lot of room for improvement... but we didn't qualify for the Olympic Games and Peder Fredricson made me a very good offer. I'd already received so many... but I love Peder Fredricson. I love his system and I think that with him, Chacco will be able to put in some incredible performances. She has all the qualities needed, and Peder suits her very well, he's a real horseman. I love buying young horses and training them. When Peder tried the mare and told me she was really nice to ride and well trained, it was a huge compliment. This rewards all the work we've done over the years. I've made it a habit, in recent years, to sell my horses between the ages of 10 and 12, depending on the offers I receive. I've found a good system with Vincent Voorn. He's the one who found Chacco, Diva and several other good young horses. Currently, I've decreased my string a little. I've only kept five horses in work. We'll see when the opportunity arises to buy some young horses, but there's no reason to buy any right away," explained Emma Augier de Moussac.
Julien Counet