"It's no longer easy to find motivation" Emilio Bicocchi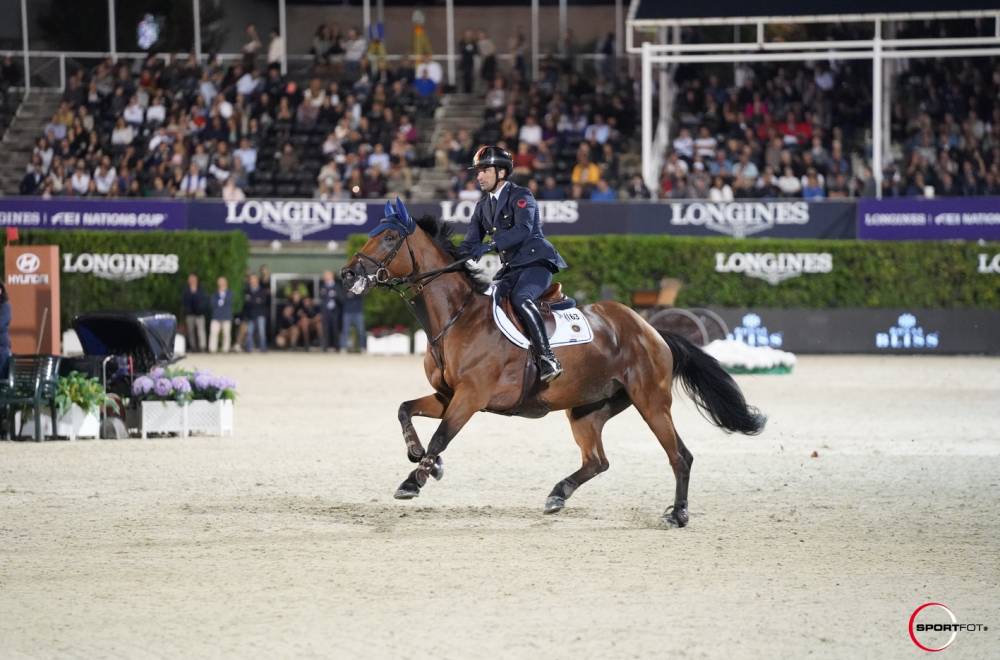 22 March 2020
After his best Winter season, and one of the best on the circuit, Emilio Bicocchi has to resign himself to the fact that he's not going to participate in his first World Cup final. Particularly impacted by this health crisis, as he lives in Italy, Kapitol d'Argonne's former rider relives the emotions he experienced these last weeks. Let's meet him!
YOU'VE QUALIFIED FOR YOUR FIRST WORLD CUP FINAL, AND NOW YOU HAVE JUST LEARNED OF ITS CANCELLATION. HOW DID YOU EXPERIENCE THIS ANNOUNCEMENT?
"It's obviously not a good feeling, but there are certain priorities. We're talking about global health. It's the right choice, there's no secret. Obviously, it didn't happen at the best of times for me, even though there is never a good time for crises of this magnitude. It's quite natural for the Las Vegas final to be totally cancelled, but it would still be nice if they could reschedule when the crisis is over. We have to wait for the situation to normalize and see what time of the year that takes us. For the moment, no one knows. We will set new objectives depending on that, too, because at the moment it's too difficult. I hope that between now and the next final in 2021 there will be a lot of competitions and then we'll see if I'll have another go."
YOU MUST STILL BE MORE THAN SATISFIED WITH ÉVITA'S BEHAVIOR THIS WINTER!
"I was really happy to qualify for Las Vegas, it was a goal I had set at the beginning of the indoor season. I carried out a special program to get there and I'm still very happy to have achieved it. I really had a great winter in terms of sports. Évita was ranked every time she went out . She only missed out on London, otherwise she was fourth in Madrid and Leipzig, sixth in Lyon and seventh in Bordeaux for her last competition. This regularity allowed me to see the end of the circuit more calmly since I didn't need to go to Gothenburg. It is a long journey which requires energy and always preferable to avoid this last travel whenever possible.
I tried to manage the mare in the best way I could. The final was my goal, but I didn't want to achieve it by exhausting her beforehand. I participated in the stages only when I felt she was ready and able to perform. That's one of the reasons why I didn't go to Mechelen and Basel, despite selection by my federation. I tried to target the stages as precisely as possible, I wanted to arrive at the final in good shape."
ITALY IS PARTICULARLY AFFECTED BY THIS CRISIS; HOW DO YOU MANAGE HORSES IN SUCH A SPECIAL SITUATION?
"I live very close to my stables, I'm in the countryside, and the stables are isolated so I can go to work. I only do the trip between home and stable without any contact. Besides, I can't say that what we do with the horses is really work, it's more to get them moving. Given the complex situation in hospitals, they ask us not to do much and not take any risks. No one's there checking up on us, but it's civic-mindedness. In any case, there is no competition to prepare for, so it's no longer easy to find motivation. We do the minimum for the good of the horses, so that they're ready to start once the situation is restored. Évita obviously has priority over the others. We don't do any finishing work but in normal circumstances when the situation is cleared, it'll take a week to get her ready.
My staff stayed on site, so the horses were not disturbed as the organization remains almost identical. Everybody helps each other. In the morning when I arrive, I bring them some food. It's a period that has forced us to adapt but we have no choice."
HOW DID YOU AND THE GREAT ÉVITA CROSS PATHS?
"The mare was entrusted to me just over a year ago. Before, she was competing at 1.40m, not much more. My friend, Cristian Pitzianti, who knew the owners, advised them to entrust her to me to get her to climb up a step. In the end, it went very well, and we got along immediately. I remember the test very well! When I rode her, I didn't do much. It wasn't as if she was working, and I still had an excellent feeling. Honestly, I didn't think she was going to be able to compete so quickly. However, as we progressed through the competitions, her potential began to be revealed and I was starting to dream big for her. It all seemed so easy."
YOUR STABLES SEEM TO BE FOCUSED AROUND ÉVITA AT THE MOMENT, ARE YOU PREPARING HER SUCCESSOR?
"I have Flinton, a stallion who started doing well this Winter. He was the second horse behind Évita at the World Cups. He was ranked in the top five in Lyon and Verona at 1.50m. I'll try to launch him this year in the Grand Prix. I also have a lot of hope for the eight- and nine-year-olds. So Évita should have some support this year."
ITALY, A STRONG NATION IN EUROPE, WILL NOT BE PRESENT AS A TEAM AT THE NEXT OLYMPICS WHEN OTHER LESSER NATIONSWILL BE THERE. DO YOU THINK THE SITUATION IS RIGHT?
"From a sporting point of view, it is obviously not a fair system. There are countries that have no reason for being there, while others could play an important role. There are really good teams who didn't qualify. In Rio, for example, Ireland was not present. It's totally ridiculous and it happens regularly that front-line nations are absent while others are there as figureheads."
IT WAS EMANUELE GAUDIANO WHO PROVIDED ITALY WITH AN INDIVIDUAL PLACE TO ITALY. HOW WILL THE RIDER WHO WILL REPRESENT THE SQUADRA AZZURA IN JAPAN BE CHOSEN?
"He had a very good end of the season and reached his goal. There has to be fair play, the decision is up to the federation because the place is based on sporting achievement, not appointment, if he has the means to go, that the horse is in good shape, I think it's completely normal that he should be the one to go. I don't know what the federation will decide but it is really what I think. There would be no hard feelings on my part. If the opposite situation arose, I'm sure Emanuele would react as I would. We are men of sport, men of horses, we know the Olympics. There are many variables at stake and if one of us doesn't feel like going, we'll say so. He's the one who won the place, so it's normal that he represents Italy.
There will be no tension between us in Ireland four years ago. If they had a difficult time, it was because whoever won the ticket didn't go to Rio. Bertram Allen had an incredible season; he should have gone. In the end, Cian O'Connor, Denis Lynch and Greg Patrick Broderick battled and that led to conflicts and misunderstandings."
Interview by Alan CARARIC. Featured photo: © Sportfot.com