Idalville d'Esprit goes to Eric Lamaze, Aléa de la Marque leaves Alexis Borrin.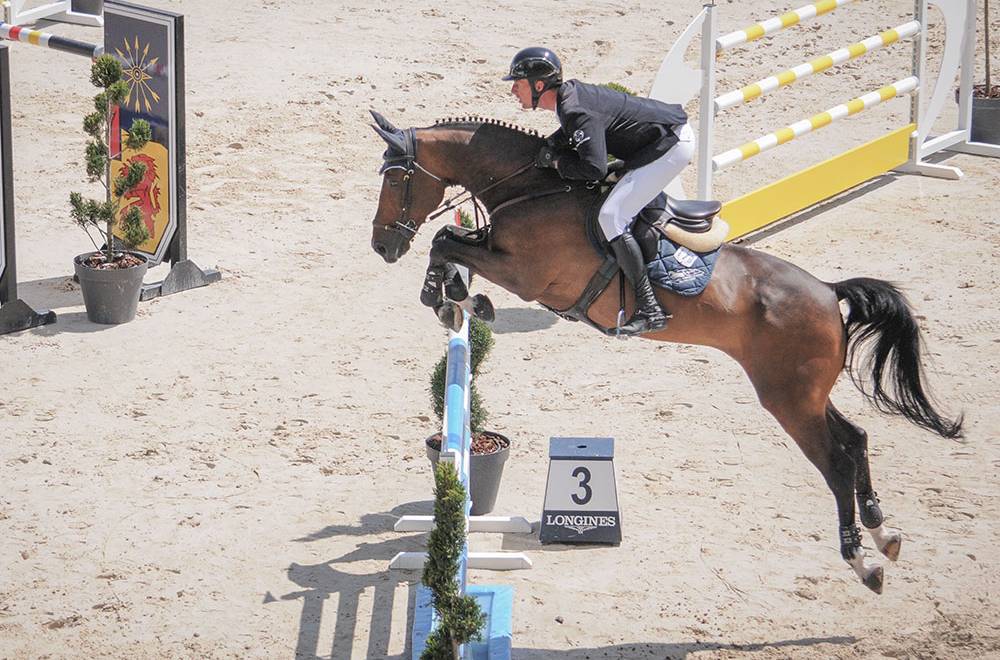 24 October 2019
The Canadian rider will now be able to count on the BWP Idalville d'Esprit (Carabas vd Wateringhoeve x Nabab de Rêve). Aged 11, the bay had been spotted by Edouard Mathé, before returning to Switzerland, where he was first competed by young rider Aurélie Rytz, with whom he participated in the European Championships for Young Riders in Fontainebleau in 2018. This year, he joined the Gian-Battista Lutta stables and has been ridden by Alain Jufer, finishing 8th in the Verbier Grand Prix*** and seventh in one of the major events at the Ascona CSI*****.
His dam is none other than the internationally performed Dali vh Plutoniahof, who was ridden under Portuguese colors and she is also a full sister to Vici vh Plutoniahof, who competed at the highest level with Ludo Philippaerts, while no less than 3 other maternal half-brothers and sisters progressed to the highest level.
In addition to his new recruit, the Canadian will also be able to count on Chacco Kid (Chacco Blue) who accompanied him to Tryon last year, and Coco Bongo (Caretino), while his star mare, Fine Lady (Forsyth FRH), who is now 16 years old, would no longer be considered for such an event.
"I can't thank Chris, his wife and Théa enough for buying this horse for the Tokyo Olympics. They bought him out of kindness, and I will do my best to return the favor," explained Eric Lamaze in a statement. "He is an extremely respectful horse, who will be fresh and ready to compete on the international Grand Prix circuit. Tokyo could be my last appearance in competition, and I intend to go out on top. My goal would then be to focus on our Torrey Pines trading stables, as well as taking the time to teach in order to give others the chance to realize their dreams, as I have done."
Frenchman Alexis Borrin also saw his promising mount Aléa de la Marque (Mylord Carthago x Allegretto x Galoubet A) leave. Out of the very good mare Kolea du Chateau, who herself competed to Grand Prix level, and is none other than a maternal half-sister of the champion Itot du Chateau (Le Tot de Semilly). Bred by Anne and Pascal Borrin, Aléa began his career at the age of 4 under Alexis's saddle, with whom he progressed to Grand Prix, with a notable 3rd place in the Béthune CSI3*** and Courlans CSI3***. He will now be ridden by Mexican rider Francisco José Mesquita Musa after competing with his long-time rider in their first CSI5***** Grand Prix in Waregem.