"I was told: I think your father is Olympic Champion" Philippe Rozier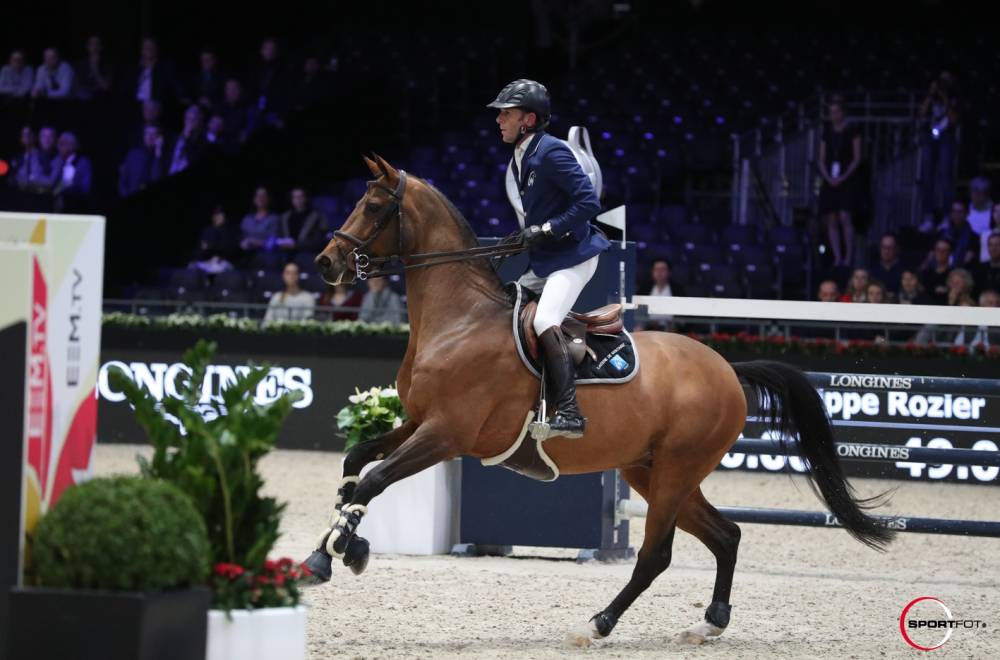 22 March 2020
For a long time the "son of", Philippe Rozier, the French rider was able to make a name for himself thanks to his sporting career. Now that we are in the middle of the Olympic year, let's immerse ourselves with him in more than fifty years of equestrian history!
CAN YOU LOOK BACK ON YOUR VERY FIRST OLYMPIC GAMES?
"My first real Olympic memory is when my father, Marcel, won the gold medal in Montreal in 1976. Except, I was at a Summer camp in deepest Ireland, in Connemara, at that time, and I had no telephone or television. Our activity leader who was listening to the radio, in English of course, and we didn't speak a word of English, told me "I think your father is Olympic Champion"!
My first Olympics as a rider was in Los Angeles in 1984. My father was coach of the French team at the time and I was twenty years old. When you're selected by your father, you're in for a real treat. Fortunately, everything went very well, and I was able to show that I could compete in the Olympics. I am one of very few riders in the world to have competed in the Olympics at only twenty years old.
My most memorable memory of Los Angeles is my clear round with Jiva. I had missed the first round and in the second round I made the clear round that relaunched the French team. That's where the famous story of Pierre Durand and Jappeloup took place. They fell and we missed the silver and bronze medals."
ENGAGING! LET'S MOVE ON.
"I was in reserve for the Seoul Games in 1988. Then I rode in Atlanta, also as a reserve in 1996. You have to accept being a reserve sometimes, because your role is very important. He's the one who helps others, and that's why I think that the reserve must have a lot of experience. He has to be at the service of his team, on foot. He shouldn't be too young, since he would be no use if everything is new to him and he has no perspective.
I was then selected for the Sydney team in 2000. I entered the arena for the team gold medal with Barbarian, I was allowed three faults and I made four. It turned out my horse had a sprain and we ended up fourth, even though we were total outsiders."
WE ARE NOW IN 2016, RIO... THE CONSECRATION!
"One man's loss being is man's gain. This is indeed what happened in Rio de Janeiro for the 2016 Games. Simon Delestre was unlucky, Ryan des Hayettes was injured while they were the bastions of the French team at that time. I was told at the last minute that I was to stand in for them. That was my chance and I took it. We had a great team, four very motivated and tight-knit super riders with four great horses and everything worked out well.
In fact, I still feel that what we experienced in Rio in 2016 happened only yesterday. Recently, we had meetings to prepare the Tokyo Olympics with the French Riding Federation, it's almost the same team. It made me feel weird. It's like we were all the same and staring over again. We tried on Lacoste clothes like four years ago, it was so special.
All that goes to show that you have to persevere in life! If someone had told me after Sydney that I would be gold medalist sixteen years later, I would have taken it with a sense of humor. It's actually quite funny. At the Games before Rio, in London 2012, I was there as a consultant with Kamel Boudra and Virginie Couperie for Equidia Life... From consultant to reserve through gold medalist, horses are like that, there is really nothing written in advance."
TOKYO IS COMING, HOW DO WE GET BACK ON TRACK FOR A SIXTH OLYMPIAD?
"This time, I'm not preparing myself. I'm not at all in the same vein as four years ago. Rahotep de Toscane, my lead horse, is recovering from injury. It has taken a long time to heal but the good thing is that he is in good mental and physical shape since he hasn't competed much. My horse will tell me if we're ready for new Games. I know what I'm capable of since I've served the French team for thirty years, I know what Rahotep is capable of and we have nothing to prove today. If he's in shape and wants to, the coach will decide on our selection. I don't want to get into this selection race at the moment. I don't like boasting, I'm not one of those riders who say they will go to the Olympics six months before the selection. We have to let things happen themselves. Deep down I want to go, I think about it every day and I will think about it every day but it's too dangerous to nail your colors to the flag now. We have the right to dream but not fantasize."
WHAT WILL BE NEXT FOR YOU? THAT MOMENT WHEN YOU HAVE TO HANG UP YOUR BOOTS...
"The career after riding will obviously be a period of transmission. Riding is essentially a sport of transmission and I hope that all my experience, my victories and my defeats can benefit future generations of great athletes. We, as seasoned athletes, must be channels for that. Today, if you don't have a mentor to help you when you're young, you can't get to the top level in any sport. Behind every athlete, there is a mentor, a coach, someone who shows you the way. The role of retired riders is to pass on how to manage the horses, not to do the course too much, or to be happy with your course, etc. I was lucky enough to have my father, Rodrigo PESSOA was lucky enough to have his father; we were lucky enough to grow up in families of champions. Now we have to transmit this richness to as many people as possible. So, for me the afterwards will be: detection and transmission."
Interview by Théo CAVIEZEL and Pauline ARNAL. Featured photo: © Sportfot.com