"I try to add sport to my horses' lives, not the other way around", Fernando Martinez Sommer (2/2)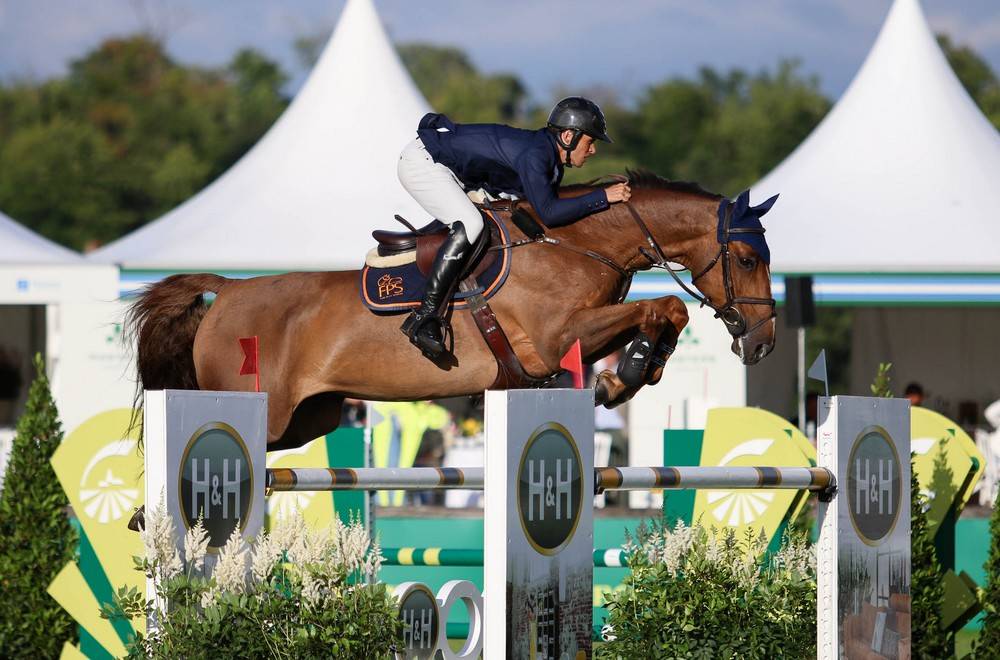 23 June 2022
Author : Mélina Massias
His name may not ring a bell to the most novice of jumping fans. However, the story of Fernando Martinez Sommer is worth telling. Life, or perhaps even more so his iron will and unlimited determination, led him to win his first 5* class at the beginning of June in Cannes. From Mexico, where he tasted the joys and pleasures of riding before implementing a plan full of tenacity to reach his dreams, through the United States, where he evolved for a couple of years, up to Europe, the smiling thirty-year-old has never given up, forging a self-taught career. Far from believing he has reached his full potential, the Mexican still has many ambitions, which he intends to embrace as he has always done up to now. With a solid system, a fulfilled life and a true love of horses, Fernando Martinez Sommer could well make himself even more talked about in the coming months.
The first part of this article can be read here.
The dream is real for the Mexican rider. Since he settled in Europe, first in Belgium and then in the Netherlands, Fernando Martinez Sommer has progressed steadily to reach the two hundred and sixty-fifth place on the Longines world ranking. Although he used to be slightly higher in the hierarchy published by the Fédération équestre internationale (FEI) before his great leap into the unknown on the Old Continent, the thirty-two-year-old rider has regained almost three hundred places between 2021 and 2022. "The first time I met Juan Carlos and we started our project, I told him straight away that my long-term goal was to be amongst the top ten best riders in the world," he says. "That's what I want to achieve in sport. For the rest, I would like to have a stable business, be there for my wife and maybe have a family in the future. I want to find a balance between a family life and the passion we share for sport. It's not easy to get, but I'll work for it (laughs)."
To secure a place in the contested 'top ten', Fernando knows he will need to rely on solid and consistent performances. Since the beginning of the year, where he earned a spot in a Global Champions team, the smiling rider has qualified for five Grand Prix of the six legs he has competed on the lucrative circuit founded by Jan Tops. Being placed in the CHI Al Shaqab, then in Madrid and Hamburg, the Mexican put in his best performance of 2022 in Cannes, finishing fifth in the Grand Prix, at the end of a more than successful weekend. "I was really happy that Charlie Harper won a class there. The next course (the Grand Prix, editor's note) was the second event of this level that my other horse, High Five, ran. I have also had since he was young. Even though I had the last fence down in the jump-off, I was thrilled with the way he jumped both courses. He made it so easy and showed immense quality! Cannes was really something special," Fernando appreciates.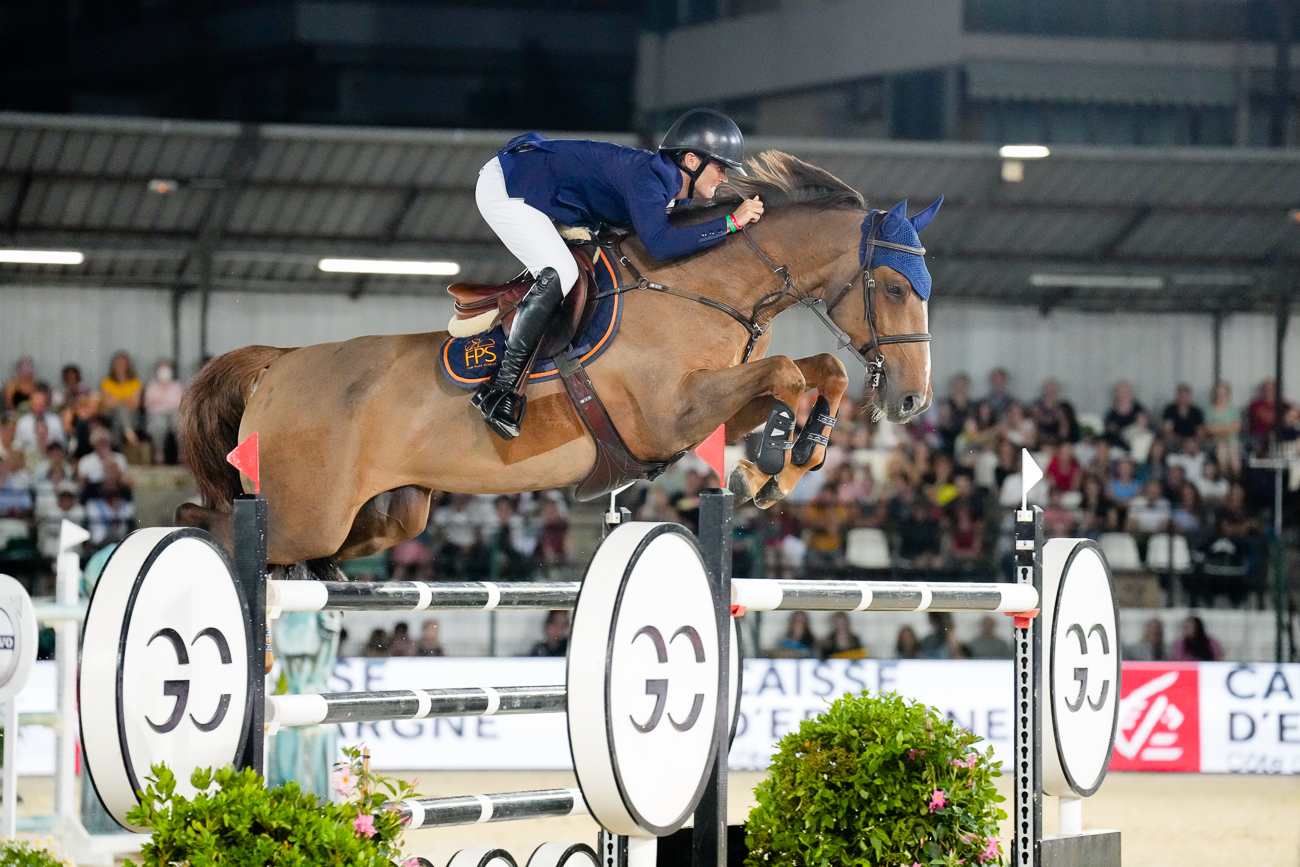 Fernando and his great High Five in the 5* Grand Prix in Cannes. © Sportfot
Talented horses
Last week-end, the LGCT was running a stage in Stockholm. This time, the excellent ten-year-old High Five (KWPN, Glasgow vh Merelsnest x Corland) and the ever-improving twelve-year-old Charlie Harper (Westf, Comme Il Faut x Salinator) were swapped in favor of the equally talented Cor Bakker (KWPN, Colandro x Quattro B), who competed at the 2018 World Equestrian Games (WEG) in Tryon, and Lady van de Haarterhoeve (BWP, Casall x Clarimo), who is still learning the ropes. All four horses have one thing in common: they all took their first steps at a high level under the reins of the ambitious athlete. "Cor Bakker is my oldest horse. He has been the source of all the opportunities I have had. I bought him as an eight year old in Mexico and did my first 5* with him in Calgary. Being able to rely on him convinced me to take the plunge and come to Europe, because I knew he could perform at a high level. He has been a great motivation for me and he is my friend," he develops. "Charlie Harper belongs to my wife. She bought him when he was seven years old. She offered me to ride him and he is getting better and better. He's starting to trust himself and is showing a lot of facility. For me he has everything. High Five and Lady are younger (ten and eleven years old, against fifteen and twelve for their stable neighbours, editor's note). We make them progress and they are competing in their first big classes. It's only the beginning for them, but I'm very enthusiastic for the future, especially with High Five. He has a great technique, a very good mind and all the scope. Maybe he will be a candidate for the next Olympic Games. I have high hopes for him."
Before Paris, it will probably be necessary to go to Herning, where the World Championships will be held next August, or to Milan, where the Europeans are scheduled for 2023. "This year, I'm not really sure if I'll participate in a championship. I don't think it would be fair to impose that to Cor. I have a choice between taking my chances at this championship or saving him for the rest of the year. He's fifteen years old, and even though he's in great shape, I find this format difficult sometimes. If I take care of him, I think he can still perform at a high level for at least two years, so I really want to preserve him. At the same time, my other horses are still too green to compete in a championship. They are just starting at the higher level. Also, going to Hamburg or Valkenswaard is a dream for me and I want to be there for my team on the Global Tour, out of respect for the opportunities they are giving me. However, I think that by 2024, everything will be more favourable to be selected. My horses will be more experienced and I will have more options," Fernando acknowledges.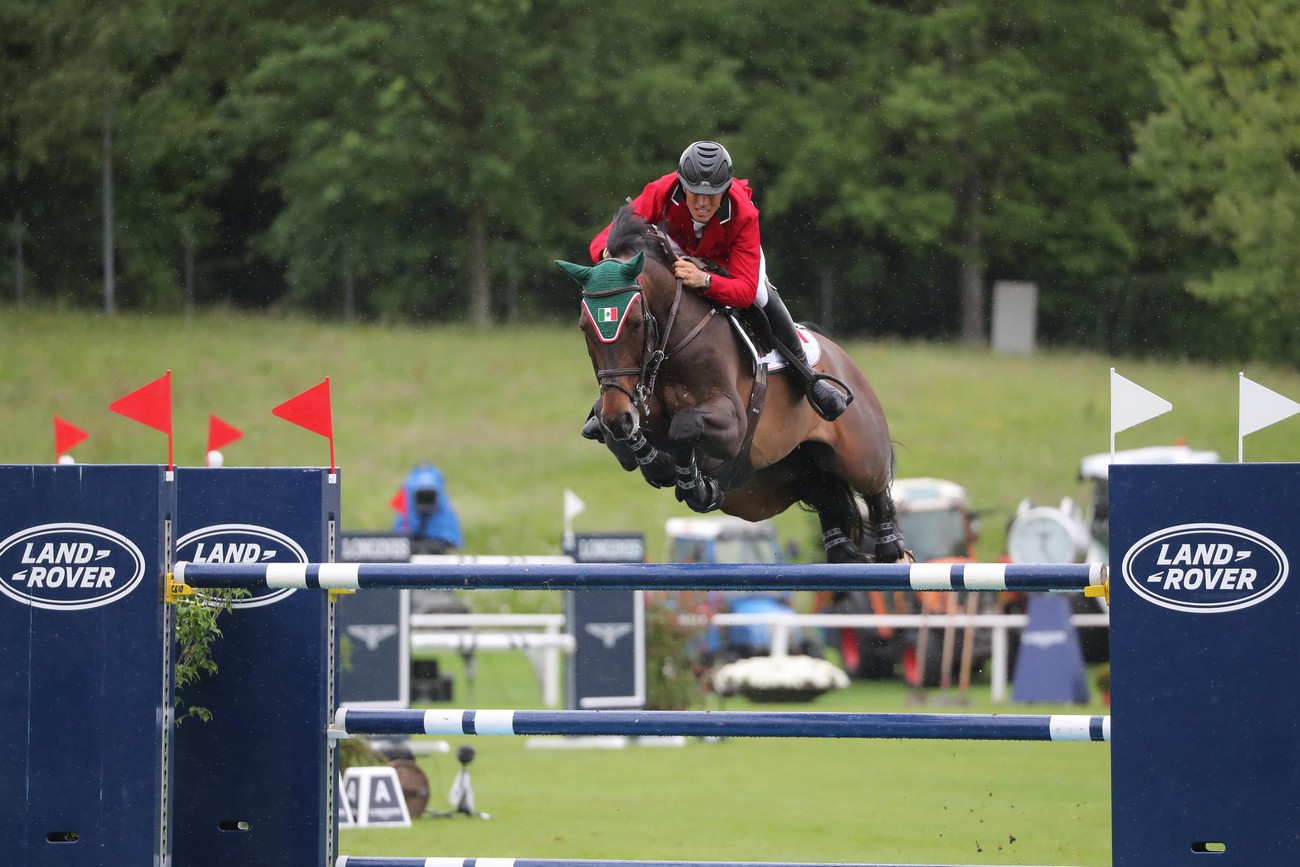 Fernando alongside his faithfull Cor Bakker, during the 2021 Saint Gallen Nations Cup. © Sportfot
However, the rider who has already experienced a major championship, starting at the Tryon WEG, and competed in several top division Nations Cups in recent years, is not abandoning his country, which is rising on the world stage. "I think Mexico is in a good place at the moment. The competitions are making huge progress. There are a lot of good competitions, in fantastic places, with great footings and a good level. The national team is also getting stronger. Young talents are emerging and, of course, I would love to continue to defend my colours. I love representing my country and participating in Nations Cups is really special. I want to continue to support Mexico and be part of our national team," he assures.
Respect as a leitmotiv…
But rather than trying to rush things, Fernando prefers to put respect at the centre of his mathod. Respect, first of all, for his team, the Rome Gladiators. But above all, respect for his horses, which he cherishes like the apple of his eye. "To have these four horses for the top level in my string is a dream and a real chance. For the last five years I have only had Cor for the biggest events. Being able to choose and spread the competitions according to the strengths of each horse makes all the difference. There are many Global and 5* events in Europe. Having several horses to compete in these shows allows you to take care of them and not ask too much of them in one year. For me, that's the most important thing. I love the sport, but I prefer the daily life with the horses. If someone told me I could never go to another show in my life, I would still ride every day, because I love it. The sport motivates me, and it is my dream to be part of the top level, but I could never do that at the expense of my horses. I would never take a sporting decision that would not be the best for my horses. And if I didn't have these four horses, I wouldn't compete that much", the rider confesses with great lucidity. Before adding: "I find it very difficult to sell my horses. For me, selling a horse is as difficult as parting with a dog. I always have a bad time when one of my horses leaves my stables. So I am always very careful to make sure that my former partners find good homes. After all they give us, and because they are such nice and humble animals, they deserve it. I would be really depressed to learn that one of my horses is in a stable that is only here to uses them. Fortunately, I am lucky to have a great partner in my project. Juan Carlos sees things the way I do and we share the same passion for horses. Before, I had owners for whom money was more important than anything else. With Juan Carlos by my side, I can work serenely every day, without worrying that he might take a horse away from me."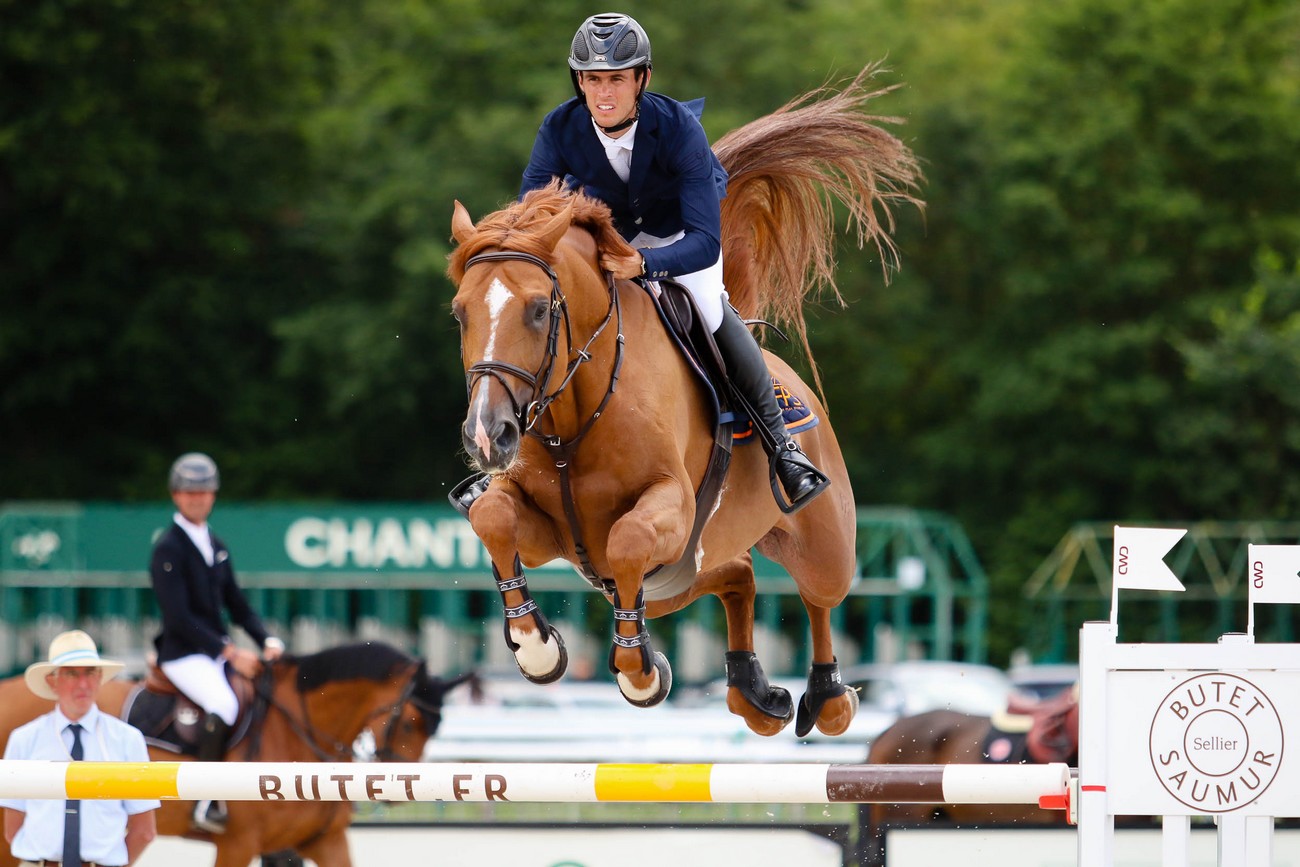 The wonderful Charlie Harper, looking a lot like his fantastic sire ! © Mélina Massias
… and passion for the animal !
Hearing Fernando talk about his sport, his goals and his horses, his passion makes no doubt. In fact, the Mexican considers his horses as such. At a time when animal welfare issues are stirring up the equestrian sphere, the rider seems to adopt an approach that is as close as possible to the real needs of his accomplices, far from the anthropomorphism into which many often fall, judging the degree of happiness of their horses by the amount of care they receive. "I don't call the vets every time I come back from a show, but only when their presence is justified. My horses spend most of their time outside. It's very important to me that they are always moving. In the wild, they spend sixteen to eighteen hours of their day walking. This improves the blood circulation, which directly affects the tendons, ligaments and joints, allowing all the little inflammations to be cured. And blood circulation depends on movement. At the same time I make sure that I never jump my horses too much at home. I spend more time in the forest, in the woods. I'm in the arena maybe two or three times a week, to keep them fit, but the rest of the time I work them outside," he says. "I really try to add sport to their horse life, not the other way around. I don't want their lives to be all about sport. I'm not the best rider, I don't have that much knowledge and I still have a lot to learn, but I think one of my greatest qualities is that I understand my horses and respect them as such. They are not machines, they are not athletes. It's not just about being nice to them, it's about keeping them healthy, happy and sound. My horses are happy and motivated; they don't hate their job. So when I jump a course in competition, they are in a great state of mind. They fight for me and I feel it. It's an amazing thing." Particularly uncompromising with himself, Fernando is always looking to improve. The Mexican believes he still has room for improvement in terms of his position and balance, which he is seeking to perfect through rigorous work on the flat. "I have always ridden by feel, which is not enough at this level. I still have a lot to learn, and I believe that you never stop learning," he adds.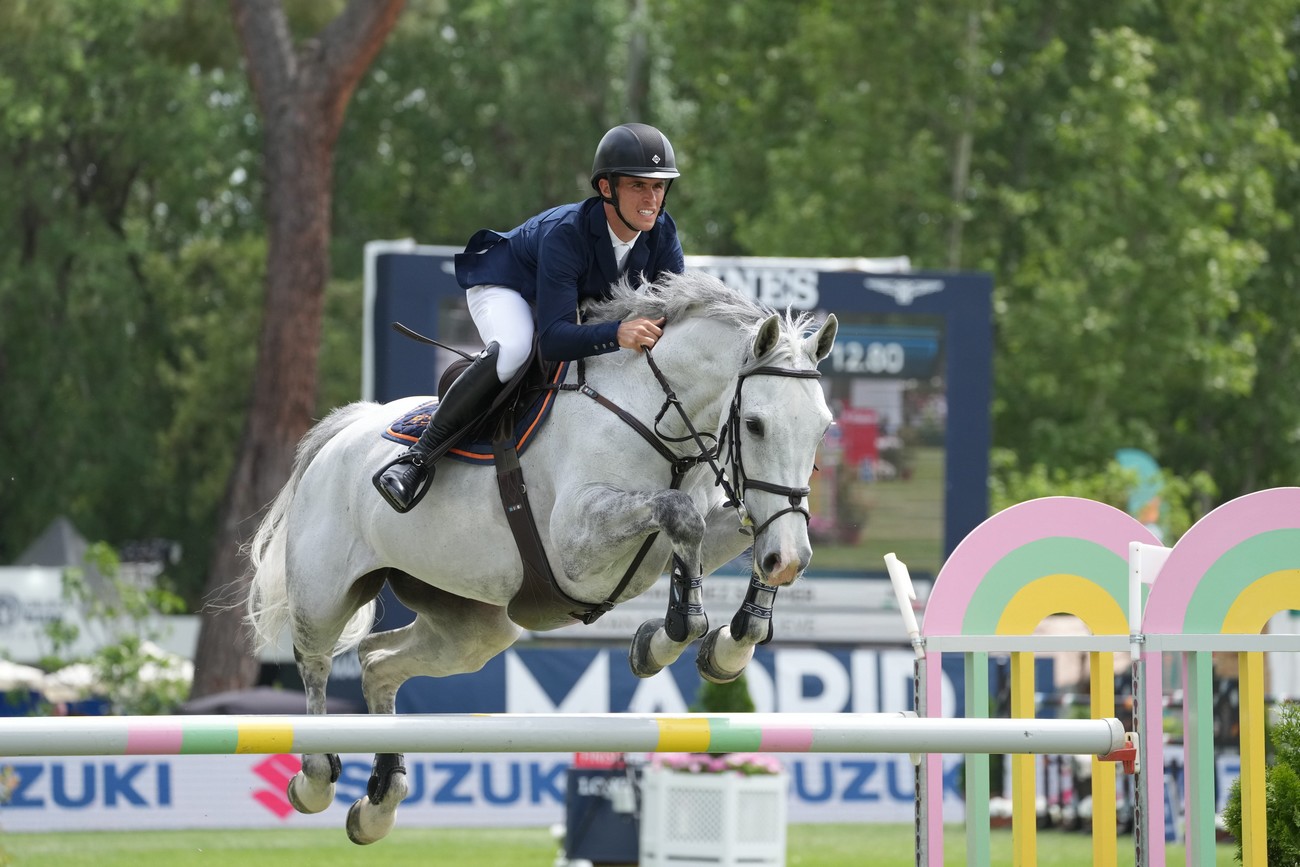 The young and still green Lady in action. © Sportfot
There is no doubt that Fernando Martinez Sommer is fulfilled in his life and intends to prolong the daydream he has been living for a few years. His will and self-sacrifice are probably matched only by his boundless passion. Ask him what he likes to do in his spare time and he'll tell you that he loves to walk in the woods... with his horses. "One of my favourite things to do is to go for a walk in the afternoon, but not for work. I get a lot of pleasure from just walking around with my horse, bareback, without a saddle. I do it a lot," smiles the man who dreams of one day riding on the legendary Aachen grass arena. "I also like biking. I was looking for something to do between competitions to clear my head, so I bought a bike and started to do a bit. I was in Grimaud, for a competition. On Monday I went to Cannes. You ride along the coast, enjoy a good meal, etc. And I share it with my wife. I also like to spend time at home. We have two dogs that we love and we appreciate when we can take some time off from our busy schedules. When we have a free afternoon, we watch a film or spend some quiet time. Our job is more of a passion. I don't see it as a job. I love what I do and I'm very lucky, but it keeps us busy twenty-four hours a day, seven days a week. Even more so now that we have our own stable! There's always something to do somewhere. I've become a great handyman (laughs)." For sure, we will have to keep an eye on this rider, who is not far from a major performance.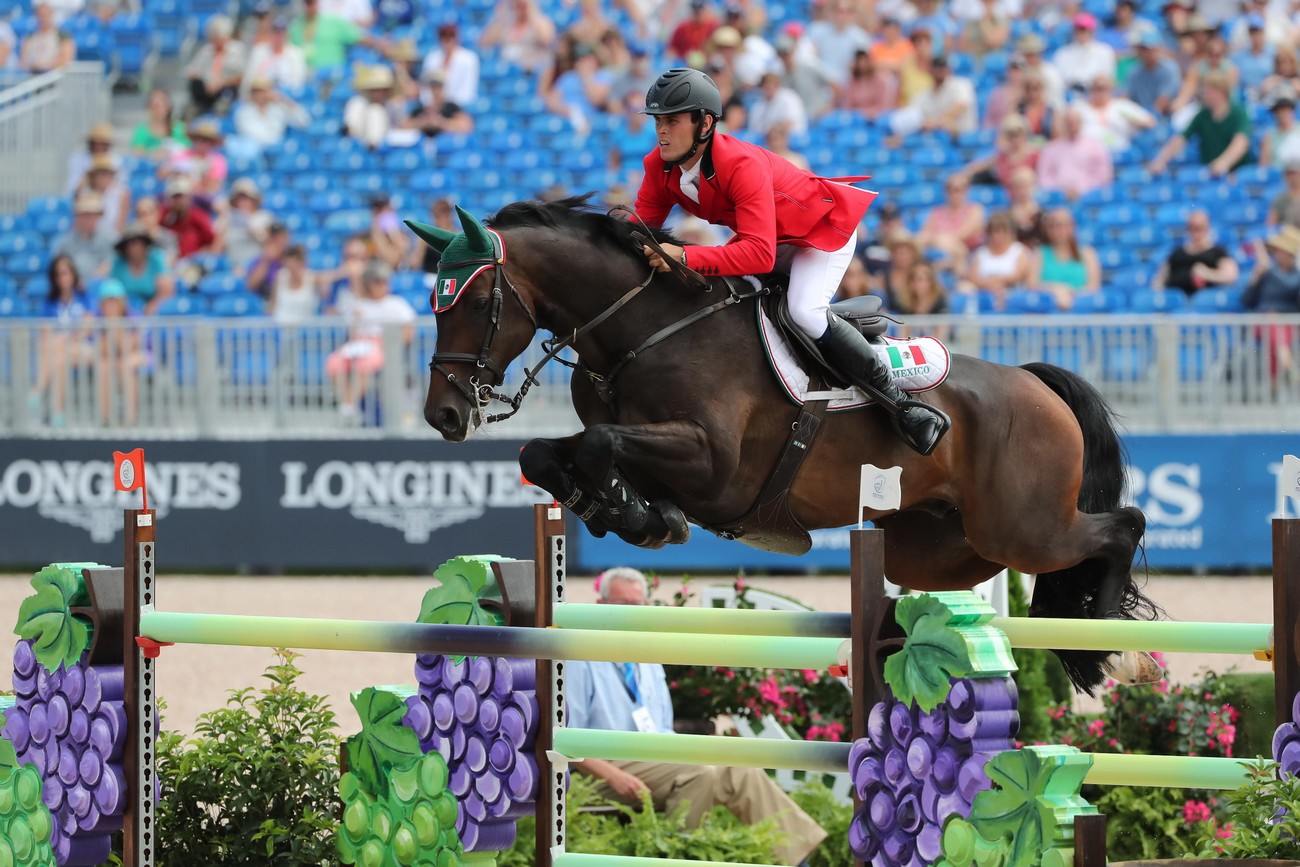 Fernando et Cor Bakker aux JEM de Tryon. © Sportfot
Main picture: Fernando Martinez Sommer and the promissing High Five, back in Chantilly in 2021. © Mélina Massias