Hypnose de l'Être achieves the double!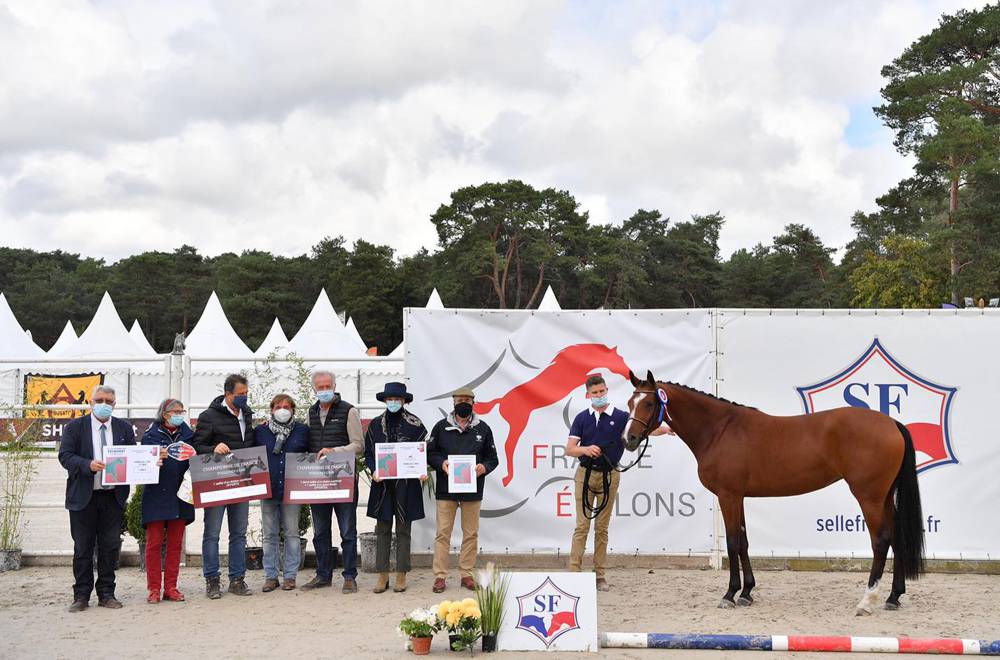 02 October 2020
The 2- & 3-year-olds were to meet in Fontainebleau during the Great Week for the French Championship of their category, while the 2019 3-year-old French Champion, Graceandfire de Lure (Tornesch x Berlin) placed a beautiful 4th place in the 2020 4-year-old French Championship!
But the 2019 2-year-old's podium did even better... all three of them came back... and all three climbed back on the podium, each keeping their position from the year before! Hypnose de l'Être (Contendro x Robin II Z) won her second title by once again beating Htag du Sornin (Sandro Boy x Lord Laptop) and Hedjazz du Haut Bois (Windows VH Costersveld aka Cornet Obolensky x Le Tot de Sémilly).
In the 2-year-olds category, the winner was a filly with a Spanish breeder and a Chilean owner, Isaura (Mylord Carthago x Vagabond de la Pomme), whose dam is none other than the full sister to Gloria Casa Ballonga, who was crowned the 2-year-old French Champion... two years earlier! She won ahead of Island de Panloup (Monte Bellini x Idéal de la Loge) and Italia du Chanu (Delstar Mail x L'arc de Triomphe).
Featured photo: Les Garennes