Howard du Seigneur flies off to Canada.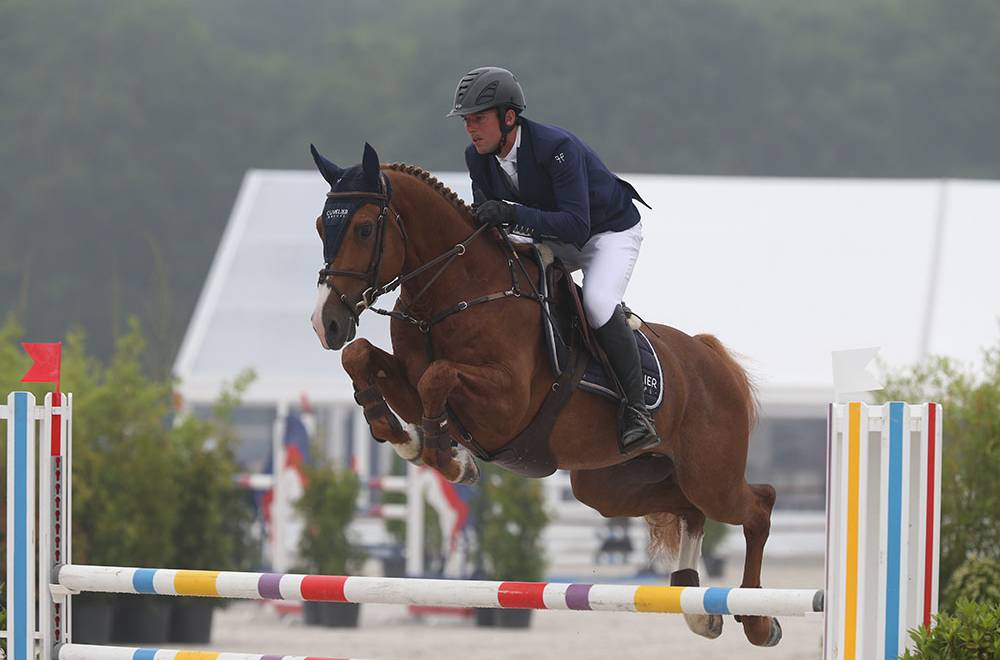 16 December 2019
The 6-year-old sBs stallion, Howard du Seigneur (Lord's Curby x Ogano Sitte x Heartbreaker), grandson of Verybelle du Seigneur (aka Oak Grove's Heartfelt), will be traveling to Canada to meet his new owner.
The chestnut stallion distinguished himself in the young horse races at the CSI** in Liège under the saddle of Arnaud Doem, by achieving a double clear round in the Youngsters' Grand Prix.
"In recent years, my family, owners and I, we've all done our utmost to keep our best horses so that we can progress to the highest level. I gained a lot of experience and this summer I was able to make my five-star debut. Nevertheless, I've never wanted to stop working with young horses to increase their worth. Our objective has always been to bring a horse to its best level, but sometimes we also need to be able to grab opportunities. We had a very good offer for Howard through Damien Haelterman and we decided to sell him in agreement with my owners. I think he's a horse with a great future and he's already shown great things this year, like in Liège which was our last competition. I'm now going to continue to develop new horses with the arrival of several future 6YO who've been entrusted to me by different breeders, including the "Ferme du Seigneur". And I thank them for their trust," the young Belgian rider explained.