Horse-Pass, much more than a sales platform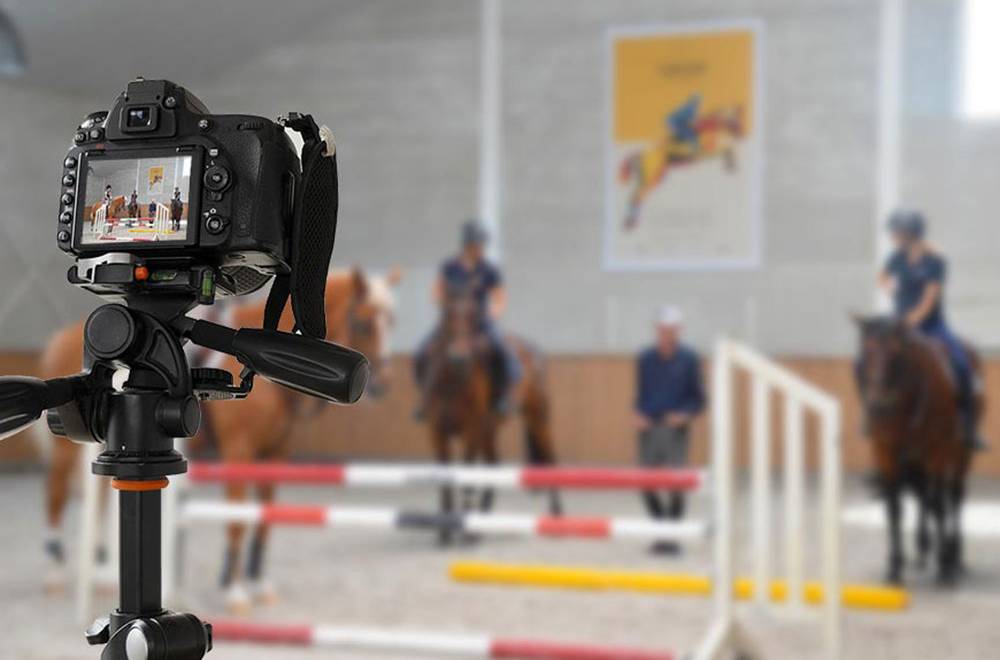 16 July 2020
For several years, Christophe Ameeuw has been preparing for his return to horse trading, which he wanted to be different. He started this transition two years ago in Hong Kong with the launch of The Auction in collaboration with Arqana. The first sale was an elite collection of embryos, and a similar scenario was proposed in Paris, in the fantastic setting of the Cirque d'Hiver, with a collection of top performers.
Now, the Belgian trader is back with a concept that he has been thinking and reflecting on for several years: Horse-Pass! It will start on Monday and be spread over two days at the Écuries d'Écaussinnes where riders will be able to ride two to three courses per horse during a training session organized under the same conditions as an international competition set in a remarkable show jumping arena. Everything will be filmed and a photo studio will also be available to the participants... with the possibility of posting the results online on a sales platform that will engage sellers and buyers directly, without any commission to pay on the sale price for either the sellers or the buyers!
"Horse trading is my whole life and I always promised myself that I would come back to it, but as ever, with this pioneering spirit. Today's horse trading is done in a prehistoric way. I began this return to my roots with The Auction, but we had already organized other sales, whether they were in Brussels with Hubert Bourdy and Jan Tops, or in Lummen with Karel Cox and Peter Postelmans. Today, more than ever, seeing my daughter progressing in young riders' events and my children's passion for this sport, I would like to present this innovative concept which is particularly close to my heart. Over the last few years, sales have been growing, whether through physical events or online, and there is good reason that people like Judy-Ann Melchior and Paul Schockemoehle are pioneers in breeding sales.
Here, my goal was to create an identity card for each horse, such as with the "Car-Pass", which requires each seller to take his car through a technical inspection before a sale to guarantee its quality. The idea is to create the same type of scenario for horses by checking the results communicated by the sellers and by offering an FEI-type veterinary visit before a horse can enter the arena, obviously starting by checking the horse's microchip and checking the log book. We will put the buyer and seller in contact without taking any commission, after having given the seller a package containing quality videos and photos.
The Horse-Pass platform will be more international than ever thanks to our experience and expertise that has been acquired over many years around the world. Moreover, through our various activities, we have surrounded ourselves with the best professionals at the cutting edge of technology who have been able to develop a state-of-the-art platform, which is undoubtedly ahead of its time. It will be a real online showroom for customers, whether they are from Asia, the Middle East, the USA or Europe, which will complement our current offerings, as we will not only offer top level horses, but horses for amateurs as well.
These days will allow also us to identify horses that will be likely to join our elite sales for The Auction.
The idea for the events that we will organize is to allow riders two or three rounds to allow the horses to evolve. These will be courses built by an internationally recognized course designer, with a show jumping course worthy of the greatest competitions, in a unique environment and under conditions like those at the most beautiful international competitions. It's a new concept; truly avant-garde, once again," Christophe Ameeuw explains.